Power Ranking the Best College Coaching Hires of the BCS Era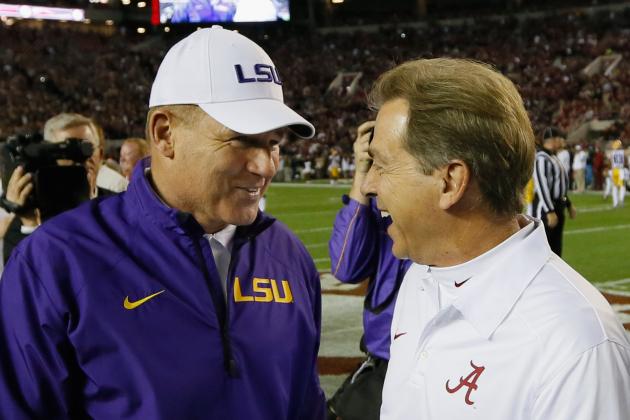 Kevin C. Cox/Getty Images

With annual roster turnover, college football is a game dominated by coaches.
The face of the program, coaches also bear the brunt of recognition in success, as well as ridicule when things go awry.
One poor coaching hire could set a program back for a decade. Or one good hire could pave the way for a decade of prosperity.
The following 10 coaches have all made a massive impact on the BCS era while also bringing their programs to the upper echelon of the sport.
Recognition was given for drastic turnarounds, sustained success, BCS appearances and, of course, conference and national titles.
Click on for the 10 best coaching hires of the BCS era.
Begin Slideshow

»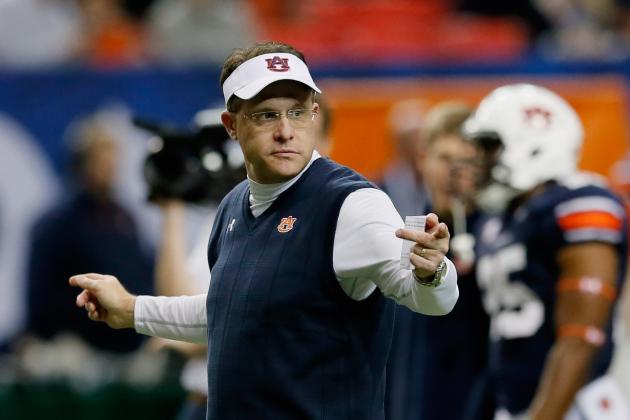 Kevin C. Cox/Getty Images

Date Hired: Dec. 4, 2012
Key Accomplishments: SEC championship, national title berth, 12-1 record one year after 3-9 finish.
Gus Malzahn still has plenty to prove at Auburn, but the job he has done in his one season at the helm has been remarkable.
After finishing 2012 at 3-9 and winless in SEC play, the Tigers looked like they were several seasons away from being competitive in the conference.
However, Malzahn turned that 3-9 train wreck into a 12-1 SEC champion and national title contender. He was deservingly named Coach of the Year after the turnaround.
The Tigers' charmed season was highlighted by miracle wins over Georgia and Alabama. The Iron Bowl win came over the No. 1 Crimson Tide and sent Auburn to the SEC title game.
There, they outran Missouri in a 59-42 track meet to send them to the national title game.
Even if Malzahn wins there, he'll have to see sustained success to move higher on this list.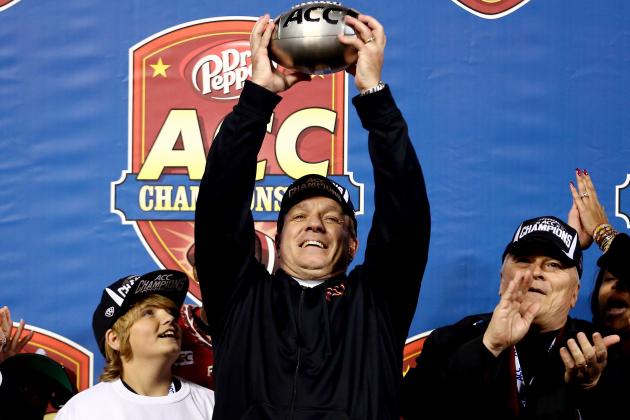 Streeter Lecka/Getty Images

Date Hired: Jan. 7, 2010
Key Accomplishments: Two ACC championships, one BCS national championship berth, three bowl wins, one BCS bowl win, 44-10 record.
It isn't easy to replace a legend, but Florida State's Jimbo Fisher is making it look like a cakewalk.
Fisher took over for longtime FSU boss Bobby Bowden and has brought the Seminoles back to prosperity.
In four seasons, Fisher took the 'Noles from 7-6 to 13-0 and playing for a national title. He has won two straight ACC titles and is coaching in his second straight BCS bowl game.
After the fast start, Fisher is poised to become a coaching legend himself. If he can continue the renaissance in Tallahassee, he'll be well on his way.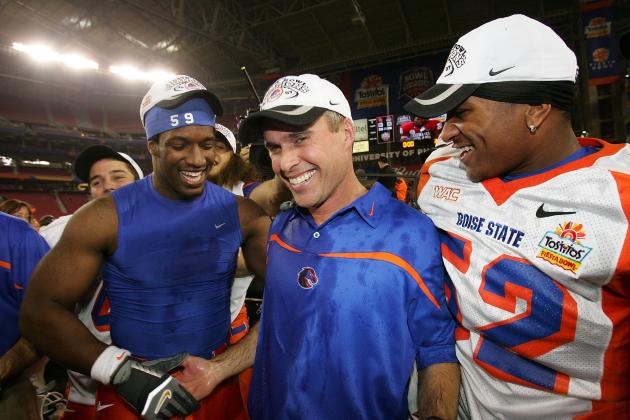 Jonathan Ferrey/Getty Images

Date Hired: Dec. 16, 2005
Key Accomplishments: Two undefeated seasons, two BCS bowl wins, five conference championships, seven straight 10-plus win seasons.
Boise State had already built a solid small-conference program under Chris Petersen's predecessors, Dirk Koetter and Dan Hawkins, but Petersen took it to the next level.
In just his first season at the helm, Boise State went 13-0, a run capped off by an incredible comeback win over Oklahoma in the Fiesta Bowl. Petersen, that one win, the Statue of Liberty, the hook-and-ladder and a postgame proposal all came together to put Boise on the map.
Petersen would lead the Broncos back to the BCS in 2009. They finished at 14-0 with another Fiesta Bowl win, this one over TCU.
Boise had been good for some time before Petersen took over, but he gave it name-brand recognition.
Jennifer Stewart-USA TODAY Sports

Date Hired: March 31, 2009
Key Accomplishments: Three Pac-12 championships, four BCS bowl berths, one national title berth, two BCS bowl wins, 46-7 record.
Much like Chris Petersen at Boise State, Chip Kelly inherited a solid Oregon program and brought it to a new level.
Mike Belotti took the Ducks to the Fiesta Bowl in 2002 but regressed a bit the years after. Kelly took the reigns and, in just four seasons, won four Pac-12 titles (including 2012's co-divisional crown), earned four BCS berths, coached a national title game and won two BCS bowls.
The Ducks have become more than just the team with flashy uniforms. They're now a perennial contender for the Pac-12 title and are always in the BCS conversation.
Depending on where the program goes from here, his legacy stands to grow.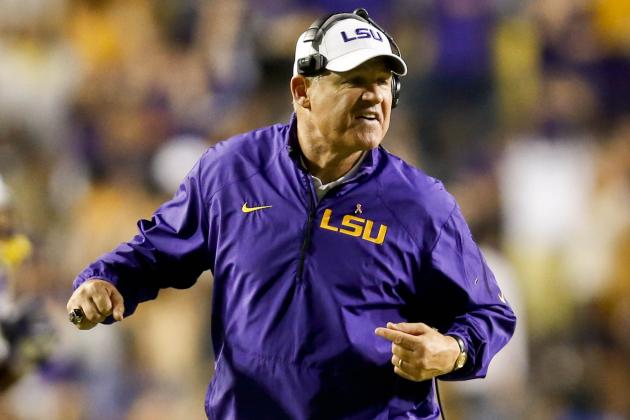 Derick E. Hingle-USA TODAY Sports

Date Hired: Jan. 3, 2005
Key Accomplishments: 2007 BCS Championship, two SEC titles, two national title berths.
Les Miles had a tall task of replacing a national title-winning coach at one of college football's traditional power programs.
The Tigers were a season removed from a national title when Nick Saban left and Les Miles took his place in the big chair in Baton Rouge.
It took just two seasons for Miles to bring the crystal football back to the bayou, and in four seasons, he took them back to the national title game once again, though they fell in a rematch with rival Alabama.
Now in his ninth year, Miles boasts six 10-win seasons, with the possibility of a seventh this season, if the Tigers come out on top in the Outback Bowl against Iowa.
LSU is a consistent national title threat and Miles has kept the program atop the sport—which many coaches in similar situations fail to do.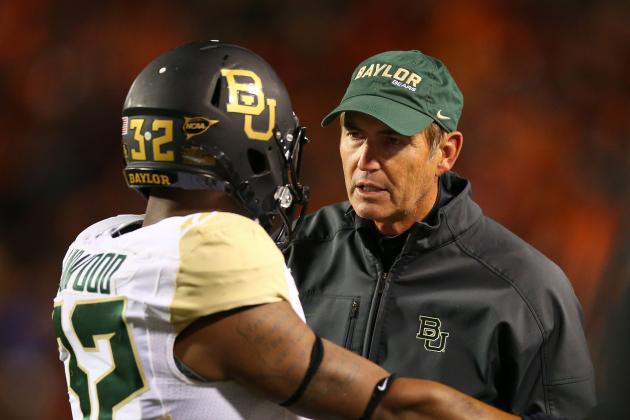 Ronald Martinez/Getty Images

Date hired: Nov. 28, 2007
Key Accomplishments: Baylor's first Big 12 title and BCS berth, first Heisman Trophy winner, first winning season in Big 12.
Baylor wasn't the doormat of the Big 12 as much as it was the dust under that doormat before Art Briles arrived.
The Bears hadn't recorded a single winning season since joining the Big 12 in 1996. Twelve losing seasons later, they hired Briles out of Houston. In two years, he brought them to 7-6 for the first time in their Big 12 history.
The next year, his explosive offensive scheme led to quarterback Robert Griffin III winning the Heisman Trophy—another first for BU.
Now this season, Briles led Baylor to its first Big 12 title, its first BCS berth and a school-record 11 wins.
From the dust under the doormat to stepping through the threshold with freshly shined shoes, the job done by Briles at Baylor cannot be praised enough.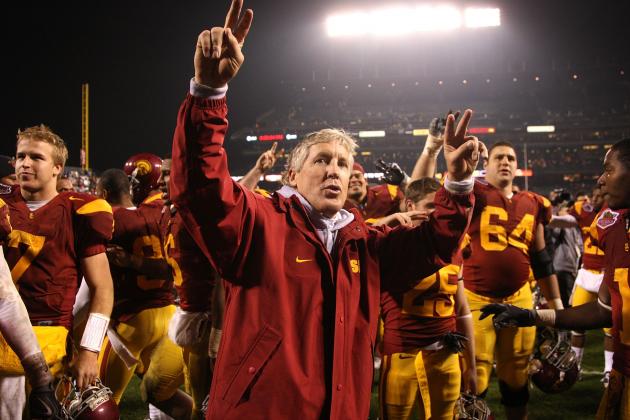 Jed Jacobsohn/Getty Images

Date Hired: Dec. 15, 2000
Key Accomplishments: Seven straight BCS berths, two national titles (one AP title and one vacated), seven Pac-12 titles (two vacated), three Heisman trophies (one vacated).
Pete Carroll's legacy at USC was tainted by sanctions that have left the program down for the past few seasons.
However, even with the vacated titles and trophies, USC's reputation as a dominant team in the mid 2000s won't change.
Carroll took over a 5-7 USC squad in 2001 and turned it into Pac-12 co-champions in his second year. The next year, the Trojans won the Rose Bowl and finished No. 1 in the Associated Press poll to take the AP crown.
The following season, they smashed Oklahoma in the national title game, though the title was later vacated. Carroll's squad then went back to the national title game the next season, where it was edged by Vince Young and Texas, though the season was vacated later.
If it wasn't for the sanctions, Carroll would be higher on this list, but the long-term health of the program is still in question.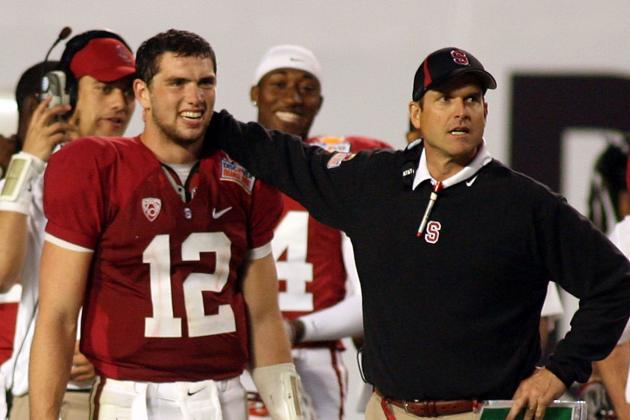 Marc Serota/Getty Images

Date Hired: Dec. 19, 2006
Key Accomplishments: Brought team from 1-11 to 12-1 during tenure, first BCS bowl win, school-record 12 wins, set stage for future success.
Stanford was completely irrelevant when Jim Harbaugh took over the head coaching post.
The Cardinal were coming off a 1-11 season and hadn't won the Pac-12 or gone to a BCS bowl since 1999.
Harbaugh implemented his pro-style system and rebuilt Stanford from front to back. In his fourth season, the Cardinal went 12-1, finished second in the Pac-12 and earned a BCS at-large bid. He then coached his squad to a 40-12 Orange Bowl win and bolted to the NFL.
Though he didn't stay long, Harbaugh's impact at Stanford is still being felt. His replacement, David Shaw, has carried on, bringing the Cardinal to three more BCS berths, giving them four in a row to end the BCS era. They have also won the last two Pac-12 titles.
While the job done by Shaw has been remarkable, it wouldn't have been possible without Harbaugh installing the groundwork.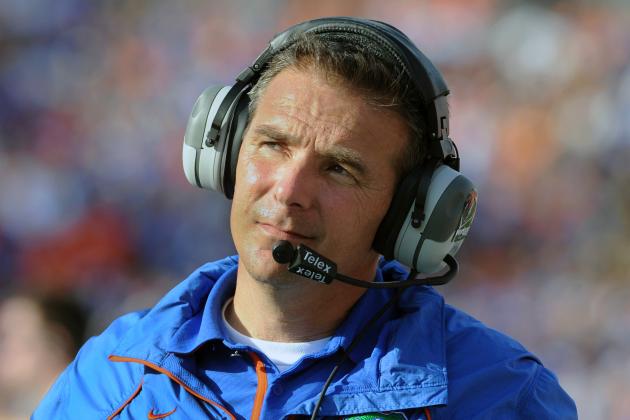 Al Messerschmidt/Getty Images

Date Hired: Dec. 7, 2004
Key Accomplishments: Two national titles, two SEC titles, three 13-win seasons, Heisman Trophy winner.
Urban Meyer's legacy at Florida was a bit clouded by his departure and comeback at Ohio State.
However, even though it wasn't an ideal parting, Meyer's lore at Florida is still shining. He took over a Florida program that was mediocre under Ron Zook and brought it back to the elite.
After joining the Gators in 2005 from Utah, Meyer wasted little time, bringing them SEC and national titles in 2006 and 2008.
He followed the 2008 title up with another 13-1 season, where a loss to Alabama in the SEC championship game kept Meyer and UF from a shot at another crystal football.
After just one more season, Meyer left the Gators for family and health reasons, but spent just one season out of the game before taking the head coaching job at Ohio State.
That has understandably left some of Gator Nation feeling duped, but either way Meyer is the man that brought the program back to the top.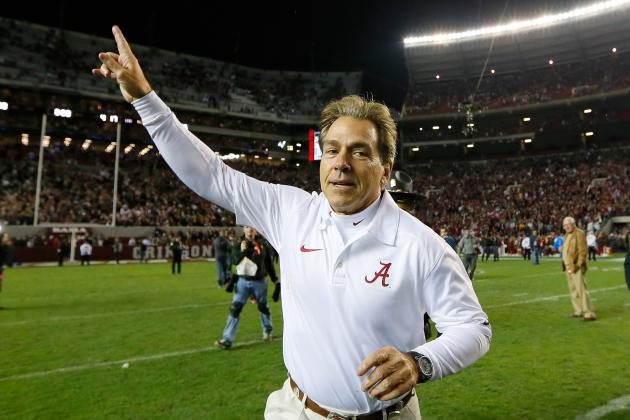 Kevin C. Cox/Getty Images

Date Hired (LSU): November 30, 1999
Date Hired (Alabama): January 3, 2007
Key Accomplishments: Four national titles (Alabama 3, LSU 1), Seven BCS berths (Alabama 5, LSU 2) four SEC titles (Alabama 2, LSU 2), Alabama's first Heisman Trophy winner.
Nick Saban is the best coach in college football right now for a reason.
He has won four BCS titles, reached seven BCS bowls and coached Alabama's first Heisman Trophy winner, Mark Ingram.
He took a 3-8 LSU team and won eight or more games in every season during his five-year stint. Now, the Tigers are still perennial SEC contenders. He then took an Alabama team that hadn't won an SEC title since 1999 and brought it three national titles in four years.
Most college coaches would kill for one BCS ring, but Saban has four—and likely more to come.
Saban has 'Bama as college football's strongest program right now, and he seems to draw in No. 1 recruiting classes with ease.
Alabama recently realized just how good this hire was, as it extended his contract. Athletic director Bill Battle explained the decision, calling Saban college football's best:
We are pleased to announce that head football coach Nick Saban has agreed to a new long-term agreement. Coach Saban is the best in the business and has led our program to the pinnacle of college football. This agreement is a strong indication of our mutual commitment to building on the foundation he has established.