NFL Week 16 Picks: Favorites Sure to Cover Spread in Penultimate Weekend
Use your ← → (arrow) keys to browse more stories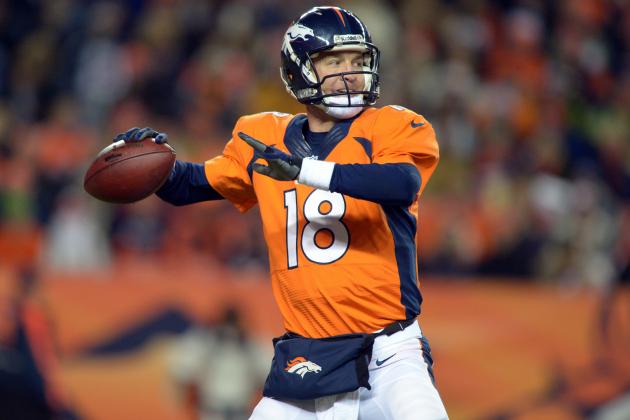 Kirby Lee-USA TODAY Sports

After yet another exciting weekend in the NFL, it's time to start looking ahead to the next slate of games. And without a Thursday night game this week, the hysteria will have to wait a full five days. Oh, the humanity.
But when the time does eventually come, there are several games with teams that are heavily favored over their opponents. There's not exactly a 28-point spread like in Week 6 between the Denver Broncos and Jacksonville Jaguars, but there are quite a few matchups that could lead to huge wins from the favorite.
Here are just a few of the games that will lead to the darling winning in overwhelming fashion.
Complete Week 16 NFL Picks

| | | | |
| --- | --- | --- | --- |
| Away Team | Home Team | Spread | Pick ATS |
| Miami Dolphins | Buffalo Bills | MIA -3 | Dolphins |
| New Orleans Saints | Carolina Panthers | CAR -2.5 | Panthers |
| Dallas Cowboys | Washington Redskins | DAL -3.5 | Cowboys |
| Tampa Bay Buccaneers | St. Louis Rams | STL -4.5 | Rams |
| Chicago Bears | Philadelphia Eagles | PHI -4 | Eagles |
| Cleveland Browns | N.Y. Jets | NYJ -1 | Browns |
| Indianapolis Colts | Kansas City Chiefs | KC -6.5 | Colts |
| Minnesota Vikings | Cincinnati Bengals | CIN -8 | Vikings |
| Denver Broncos | Houston Texans | DEN -9.5 | Broncos |
| Tennessee Titans | Jacksonville Jaguars | TEN -4 | Jaguars |
| Arizona Cardinals | Seattle Seahawks | SEA -9.5 | Seahawks |
| N.Y. Giants | Detroit Lions | DET -9.5 | Lions |
| Oakland Raiders | San Diego Chargers | SD -9.5 | Raiders |
| Pittsburgh Steelers | Green Bay Packers | PK | Packers |
| New England Patriots | Baltimore Ravens | BAL -1.5 | Patriots |
| Atlanta Falcons | San Francisco 49ers | SF -10 | Falcons |
Spreads provided by Vegas Insider
All odds courtesy of Vegas Insider.
Miami Dolphins (-3) at Buffalo Bills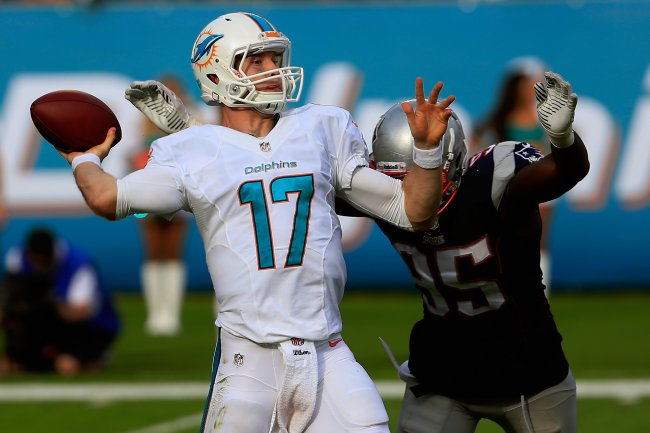 Chris Trotman/Getty Images
Remember when the Miami Dolphins seemed destined to finish in the cellar of the AFC East despite starting the season 3-0? Well, that time is a distant memory after Miami pulled off a huge upset in Week 15 over the New England Patriots to continue a three-game winning streak, and they now look like a playoff-bound team.
Quarterback Ryan Tannehill spoke with confidence following their victory, per Omar Kelly of the South Florida Sun-Sentinel:
"You have to be resilient. There will be bad plays throughout the game. Whatever it is you've got to be able to overcome it," Tannehill said

— Omar Kelly (@OmarKelly) December 11, 2013
As for the Buffalo Bills, they are coming off a 27-20 road win over the Jacksonville Jaguars, but not much else makes them look like a winning team. Buffalo has lost four out of their last six since defeating the Dolphins in Miami, including losses to the hapless Atlanta Falcons and Tampa Bay Buccaneers.
The key to the Dolphins' turnaround this season has been great play behind center. Ryan Tannehill has emerged as an offensive leader for a team that hasn't had consistency at quarterback since Dan Marino. Speaking of the former Dolphin great, Tannehill was at least mentioned in the same breath as Marino by ESPN Stats & Info on Twitter:
Ryan Tannehill's 23 TD passes this season are most in a season by a Dolphins QB not named Dan Marino

— ESPN Stats & Info (@ESPNStatsInfo) December 15, 2013
With the Dolphins going on the road for the third time out of their last four games—they won the other two against the Pittsburgh Steelers and New York Jets—expect Miami to once again roll on the road and easily down the Bills in Week 16.
Prediction: Dolphins 32, Bills 21
Denver Broncos (-9.5) at Houston Texans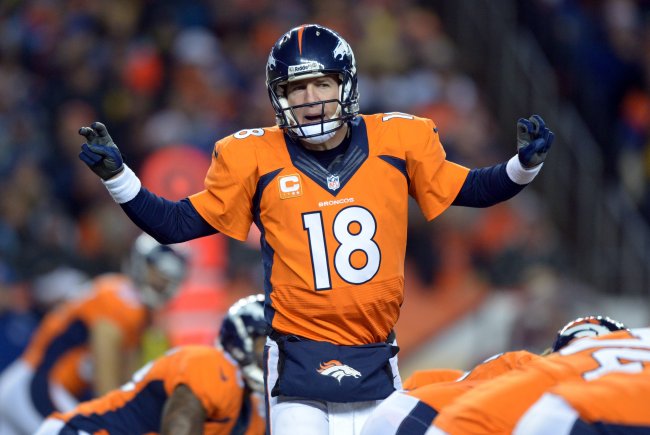 Kirby Lee-USA TODAY Sports
At the beginning of the season, a 9.5-point spread between the Houston Texans and Denver Broncos would seem ridiculous. But after a putrid season and a current 12-game losing streak, there is no need to have faith that the Texans can even win a game, much less make it close against the Broncos, who are battling for home-field advantage and playoff positioning.
But with a large spread, it would appear the Texans can at least make it close. Consider this: The Broncos have won seven of their 11 games by a margin of 10 or more this season. In its last seven games, Denver has covered the spread five times, and the only games it didn't cover were losses to the San Diego Chargers and Patriots.
As for their opponent, the Texans have only covered the spread three times all season and have lost four games this season by 10 or more points. Then there's the fact that Peyton Manning will be facing another poor pass defense—one that ranks second in the league in yards allowed per game but has given up 20 touchdowns and has a league-worst six interceptions.
Needless to say, it would appear that the Broncos should easily be able to down the Texans and rebound from a disappointing Thursday night loss to the Chargers last week. And with all of these stats, let's not even talk about the fact that Manning will have a full nine days of rest in between starts.
Prediction: Broncos 42, Texans 24
Philadelphia Eagles (-4) vs. Chicago Bears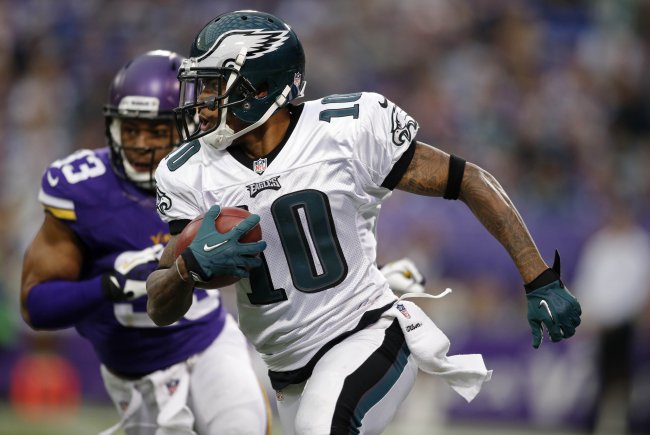 Bruce Kluckhohn-USA TODAY Sports
The Philadelphia Eagles, much like the Dolphins, have seen a huge turnaround this season. Much of that success has been thanks in large part to a change under center as well.
Since Nick Foles took over the starting job for Philadelphia, the team has gone 5-1 and moved into the driver's seat for the NFC East division with just two games remaining. But after a five-game winning streak, the Eagles got rolled by the Minnesota Vikings, who came in with just three wins on the year and were playing without Adrian Peterson.
One of the keys to the Vikings pulling that upset off was thanks to their passing game. NFL: Around the League tweeted that Matt Cassel was putting up better statistics than he has all season against Philly:
Cassel is killing this Eagles secondary. With 56 more yards, he will have Vikings' first 300-yard game this year #PHIvsMIN

— NFL: AroundTheLeague (@NFL_ATL) December 15, 2013
Breaking: He got the 56 yards and finished with 382 for the game.
Which team is most likely to blow out their opponent in Week 16?
But just one week after having Cassel pick them apart, the Eagles are once again a home favorite against another potential playoff team. So why exactly will they cover the four-point spread?
Because if there is any team with more questions defensively than the Eagles, it's the Chicago Bears.
statistically, the Bears have the 27th-ranked defense in yards allowed, are allowing 27.9 points per game and are last in the league against the rush as the only team allowing over 150 yards per game this season.
Out of all of those stats, the final one will be the difference for the Eagles in Week 16. With LeSean McCoy in the backfield, this matchup features the league's leading rushing (1,343 yards) facing the league's worst rush defense. Alongside Nick Foles, this could be a game where the home team puts up over 450 yards and moves closer toward its postseason dreams with the Cowboys being its final opponent.
Prediction: Eagles 38, Bears 27