Paul McCartney Desperately Wants a Brooklyn Nets Shirt
Use your ← → (arrow) keys to browse more stories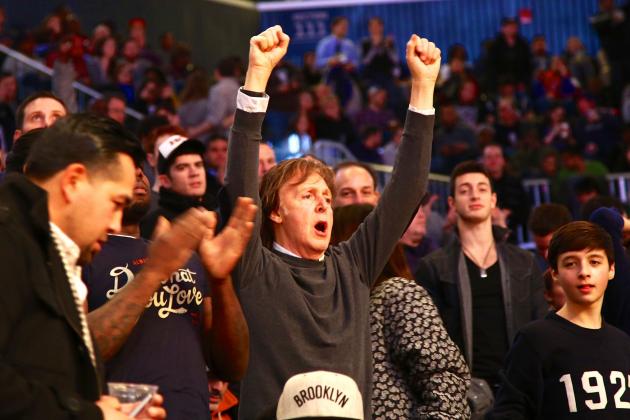 Getty Images

Former Beatle Paul McCartney took in a game at the Barclays Center on Monday night. The Brooklyn Nets won 130-94, but Sir Paul was more concerned with getting a free T-shirt.
Watch the moptop try for the grab.
You can be the richest rock star on Earth, but you can never have enough free Nets shirts.