Chris Weidman: Power Ranking Every UFC Win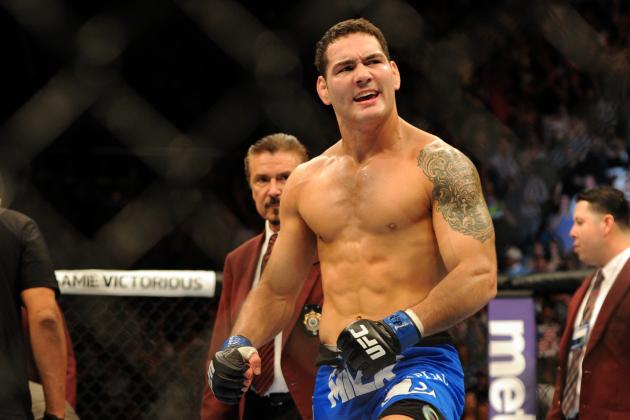 Jayne Kamin-Oncea-USA TODAY Spor

Whether you regard Chris Weidman's mind-blowing knockout of Anderson Silva earlier this year as a fluke or not, there's no denying his overall potential in mixed martial arts.
Through thick and thin, the UFC middleweight champ has displayed elite-level skill in all departments. He represents the new breed of competitor in the sport today—one that is humble enough to strive for perennial greatness.
But even after dismantling the greatest fighter of all time with one swift left hook, there's still much left to be desired.
So before the New York native steps inside the cage once again opposite the most respected champion ever at UFC 168, let's take a look back at his UFC career and see how his Octagon victories stack up.
Begin Slideshow

»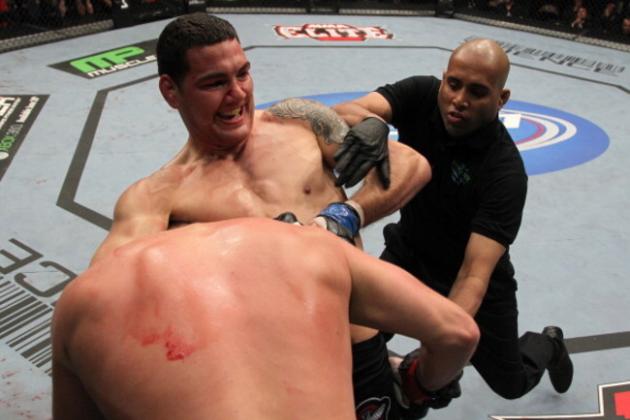 Donald Miralle/Zuffa LLC/Zuffa LLC via Getty Images

Not to toot my own horn, but I've been a diehard UFC fan for over 10 years now.
But to be completely honest, I had no idea who Jesse Bongfeldt was. I had to look him up, twice.
For that reason and that reason only, albeit a fantastic finish for Weidman by standing guillotine, this fight lands dead last.
MMAWeekly.com

It was bloody, it was gutsy and it was Weidman's promotional debut.
Now, while Alessio Sakara wasn't the most well-rounded fighter in the UFC middleweight division, he was one of the toughest.
So even though Weidman's performance displayed a variety of mistake-stricken executions, his first Octagon victory was nonetheless impressive.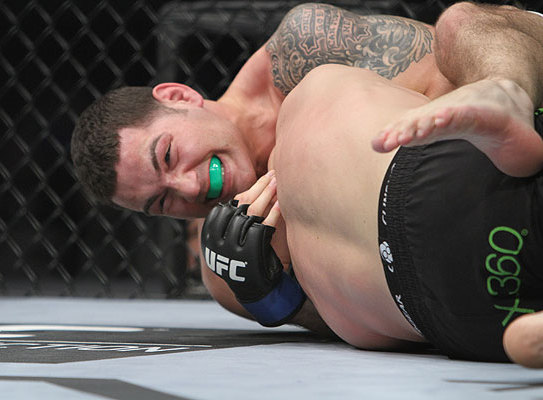 MMAWeekly.com

Tom Lawlor is as game as they come.
So for him to get choked out so bad that Weidman himself had to warn the referee that he was unconscious, it speaks wonders of how good Weidman's submission game truly is.
The fact that this memorable finish occurred only two minutes into the first round is just icing on the cake.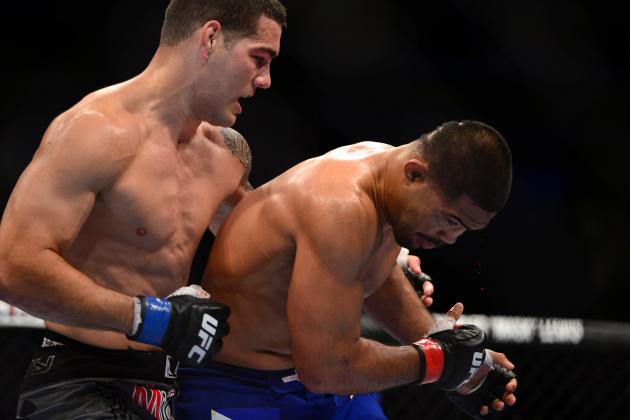 Kyle Terada-USA TODAY Sports

Say what you will about Mark Munoz's lengthy 2012 layoff and his in-fight foot injury, Weidman put an absolute beatdown on "The Filipino Wrecking Machine" at UFC on Fuel TV 4.
In what can be considered one the most lopsided main events in UFC history, Weidman outstruck Munoz 28-0, scored two takedowns in the process and secured a second-round knockout by leaping elbow.
Munoz was sidelined for a year, and Weidman went on to beat Anderson Silva.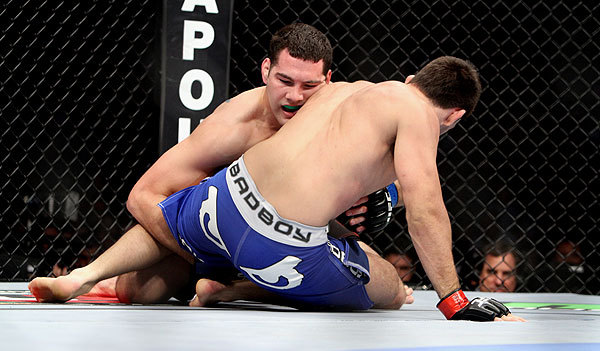 MMAWeekly.com

Some people wouldn't even consider this an overly impressive victory for Weidman, so how the heck does it come in at No. 2?
Well, when you fill in on 11 days' notice and take a veteran like Demian Maia out of his own game for three straight rounds, how does that not qualify as a defining moment in a young contender's career?
So even though the fight was somewhat even on the feet, Weidman's ability to take Maia down, score points and avoid the Brazilian's elite grappling was proof that he could win by any means necessary.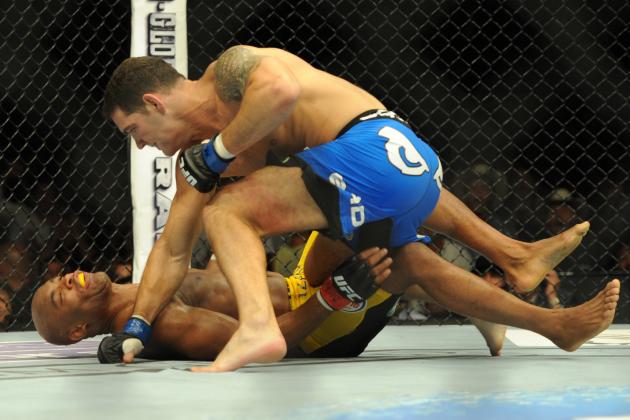 Jayne Kamin-Oncea-USA TODAY Spor

As one of the biggest upsets in sports history, especially considering the way it went down, Weidman's infamous second-round knockout of Anderson Silva at UFC 162 is easily his greatest win to date.
Not only was he able to beat the pound-for-pound king at his own game, but he was able to demonstrate how confidence can sometimes overcome skill.
Now while many people find loophole after loophole to take something away from the current champ's miraculous victory, it doesn't really matter.
When Silva's eyes rolled into the back of his head and Weidman came down with insurance blows, everybody watching profoundly realized the changing of guard at middleweight.
For more UFC news and coverage, Follow @DHiergesell.