Cleveland Cavaliers Must Be Major Players in Trade Market
Use your ← → (arrow) keys to browse more stories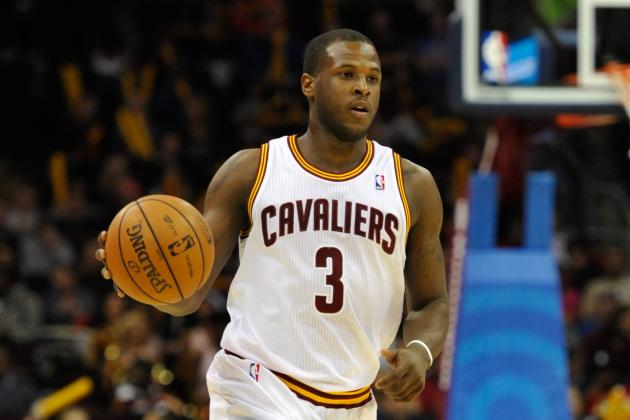 David Richard-USA TODAY Sports

The Cleveland Cavaliers are entering a critical time in their rebuilding process.
For the first time in years, the Cavs are playing for more than just a draft pick with real playoff pressure from the owner himself.
Former high draft picks are now in their second and third seasons, and the team went out and spent money on free agents. Yet Cleveland sits at just 9-14.
While it's true they've played better of late, the Cavs need something more.
Here's why the Cavaliers need to pursue a trade.
This Isn't the Team We Thought It Would Be
Did anybody out there predict a 9-14 start to the season for the Cavs?
Kenny Smith sure didn't.
In previous years, this would have been cause for celebration, but expectations were set far too high in 2013-14.
Cleveland has managed to scrape some wins together lately, but it's hard to say with confidence that they've completely turned things around. This is a team with losses to the Charlotte Bobcats, Philadelphia 76ers and Milwaukee Bucks after all.
While Mike Brown and his ridiculous five-year contract are probably safe, it's general manager Chris Grant that's starting to feel the heat.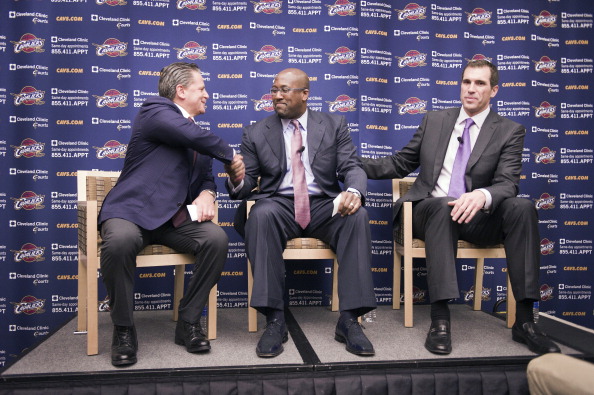 David Liam Kyle/Getty Images
Kyrie Irving and Tristan Thompson were the right picks, but the jury's still out on Dion Waiters, Tyler Zeller and especially Anthony Bennett.
If the Cavs can't turn six first-round picks, including two No. 1's, into a playoff team in this Eastern Conference, Grant will almost certainly lose his job.
Cleveland's not panicking yet, but it's clear they still need some outside help.
Cavs Have Plenty of Trade Ammunition
Cleveland, thanks to three years of atrocious play and key trades, have stockpiled draft picks and young talent.
In the next two drafts alone, the Cavs will likely have a whopping eight draft picks, including five in the first round.
In addition to their own first and second-round pick in the 2014 NBA draft, Cleveland also owns second-rounders from the Memphis Grizzlies and Orlando Magic (per realgm.com). They could also collect on a first-rounder from the Sacramento Kings should that pick fall outside of the top 12.
In the 2015 draft, Cleveland could have three picks in the first round.
One courtesy of the Miami Heat (top-10 protected) and the other via the Memphis Grizzlies (protected 1-5 and 15-30). Sacramento's, if not applicable this season, would only be top-10 protected as well in 2015.
There's no way the Cavs would want to keep all of those picks with their already young roster, so trading them for veteran help would make the most sense.
Not counting Kyrie Irving, Cleveland has seven former first-round picks who are all 26 years old or younger. That's a lot of upside, but not a lot of results thus far.
Dion Waiters represents the Cavs' best trade piece, and Jason Lloyd of the Akron Beacon Journal believes they'll try to move him at some point this season.
Between now and February, we should see a lot of teams slowly fall out of the playoff race that have veterans they'd love to offer for future picks or young talent.
Cleveland should take advantage.
Talking Contract Extensions
With all those aforementioned first-round picks growing up come hefty pay raises.
Irving will be eligible to sign an extension this summer, and he certainly noticed the five-year, $80 million deal John Wall got this offseason.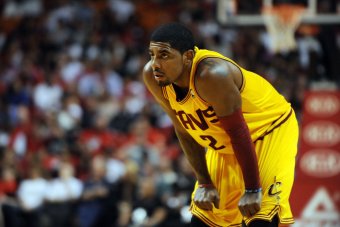 Steve Mitchell-USA TODAY Sports
Tristan Thompson will probably be pointing to the four-year, $48 million contract that fellow power forward Serge Ibaka signed with the Oklahoma City Thunder, and Waiters will follow with his own demands the following summer.
Things could get pricey for Dan Gilbert.
Instead of competing with an overpriced market for his own players, Grant would be wise to deal a player like Waiters now for someone already on an affordable long-term deal. This would provide the team with a clearer picture of their cap situation moving forward.
All of these young players on rookie deals with upside are perfect trade pieces. It would be best to part with one now and get something in return, rather than face a contract offer the team is unwilling to match later.
Make Cleveland More Attractive
Signing Andrew Bynum and Jarrett Jack this offseason was a sign that bigger free agents are now interested in playing with Cleveland.
Credit Irving for that.
However, with the loaded free agent class of 2014 looming, Cleveland may have to apply just a little more makeup to attract a major catch.
Should the Cavs seek a trade?
Regardless if Cleveland has Irving, Waiters, Bynum and others, an average record in the East isn't going to coax any free agent looking to win a ring. Dealing for help now and winning 45-50 games would be a completely different pitch that the Cavs could make to a big name.
If the NBA has shown us anything the past three years, it's that stars want to play together.
Right now, the Cavs have just one.
Acquiring a second via trade this season would make them an extremely attractive destination, especially if Bynum continues his development.
Cleveland may not have this kind of roster flexibility and draft pick ammunition available again for a long time.
They need to take advantage, positioning themselves for an even brighter future.
-GS