NFL Week 16 Odds, Lines, Spreads for Each Game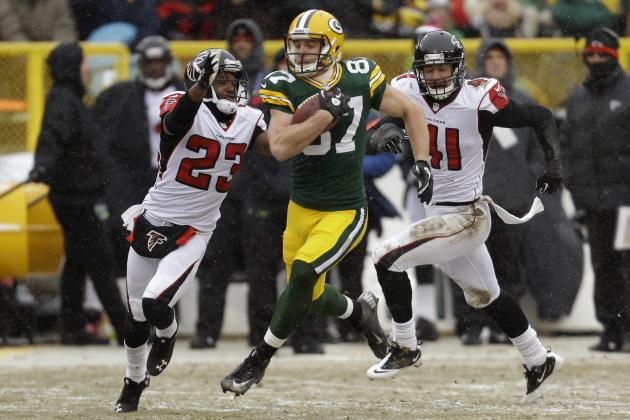 Mike McGinnis/Getty Images

My hate for the San Diego Chargers softens a bit while I have a conflict of conscience with the Green Bay Packers in an emotional NFL Week 16 picks against the spread.
Who am I kidding? All of my picks have way too much bearing on my emotional well-being.
But could you find two teams that better exemplify the 2013 season?
The Chargers, who were getting more than 10 points on the road, came out and semi-crushed the Denver Broncos, who are in the thick of the race for the No. 1 seed.
The Packers, for the second straight week, dug themselves a double-digit hole and somehow won both games without Aaron Rodgers.
Little makes sense this season. It's almost impossible to find any established themes other than to expect the unexpected.
Well, except for the Dallas Cowboys.
Last Week's Record: 8-7-1
Six-Week Challenge Record: 34-26-2
Season Record: 97-119-8
All lines are sourced from FootballLocks.com. All advanced metrics and rankings are courtesy of Pro Football Focus and require a subscription.
Begin Slideshow

»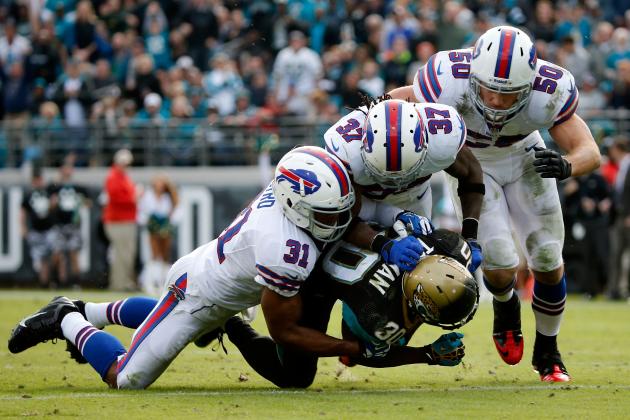 Sam Greenwood/Getty Images

"I'm good. I'll wait for the next bus."
That's me not jumping on the Miami Dolphins bandwagon. With the growing demand for admittance, Vegas has upped the price to the equivalent of six points (home teams get three automatically) knowing that plenty of the public will buy it.
I won't. This isn't the matchup for pumped-up premiums.
The best parts of the Dolphins' game are the pass rush and the mostly good Ryan Tannehill. Fortunately for the Toronto faithful, the Buffalo Bills have a surprisingly good pass defense (fourth!) and have three guys who can run the ball and keep the defensive line from charging after the quarterback.
That's a home dog with a couple of key matchup advantages and a stud linebacker named Kiko Alonso. Don't you want to back a team with a name that awesome?
Say it with me now: Kiko Alonso. Admit it, you smiled.
Pick: Buffalo +2.5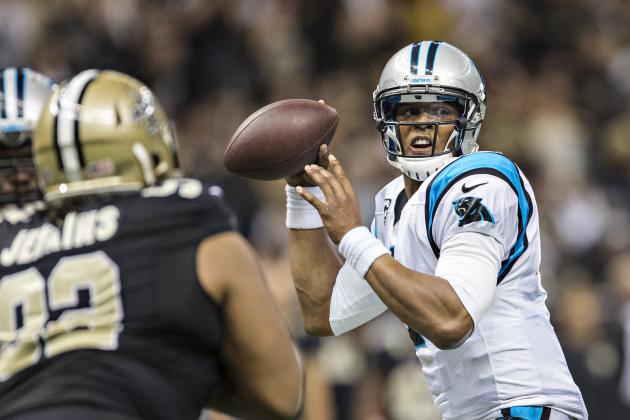 Wesley Hitt/Getty Images

Everyone is so wrapped up in the New Orleans Saints' road-woes story that they seem to forget that the Carolina Panthers are good everywhere.
I know, not everywhere. They got blown out in the dome a couple of weeks ago. That happens to everyone who travels to the Bayou.
But that was Carolina's only loss in 10 weeks. You don't put together that kind of streak in the NFL unless you're good. Frauds simply can't last that long.
So now that we've established that the Panthers have what it takes to knock off anybody, let's go ahead and turn to the easy storyline: The Saints have lost their past two away games by 27 and 11 points.
And the second team, the Rams, aren't even that good.
I tried to be unique and bring up a different point, but the talking-point for the week is too important. Let's see the Saints win a couple of impressive road games before we start taking them without any extra points.
Pick: Carolina -3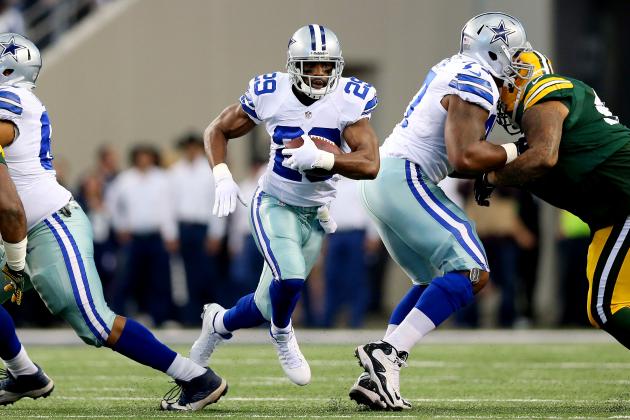 Ronald Martinez/Getty Images

Comparing the Saints-Panthers game to this debacle would be like quoting NPR and TMZ in the same debate. It's unflattering at best and more than likely offensive to the intended audience.
This game is like that cousin who isn't doing well when everyone else is starting careers or college. Everyone smiles and nods, but you know damn well that your great aunt will make some snide remarks once the rudderless relative leaves the room.
Furthermore, what are the Washington Redskins going to do if Kirk Cousins keeps lighting it up? He had 381 yards and three scores last week, and now he's facing the worst pass defense in the league.
Can Washington trade him away and blindly assume that Robert Griffin III is better? Obviously, RG3 is young and has played excellently in the past, but have we seen enough to be positive he can stay healthy and effective?
And what if Washington keeps both? How is RG3, who is already enduring quite a bit of adversity right now, going to handle that?
What's that? What does this have to do with the game? What game?
Oh. Easy. Dallas is going to win this game by riding DeMarco Murray and lose the following week to Philly. It's about the only thing we can be sure of this year.
Pick: Dallas -3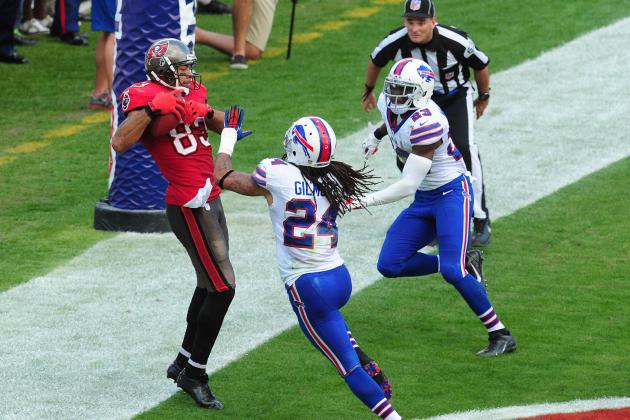 Scott Cunningham/Getty Images

Five points is a weird line. It means the oddsmakers aren't sure if this game will be close or a blowout. And who can blame them?
The St. Louis Rams are like Lance Moore in fantasy football. You can't rely on him, but every once in a while he'll put up two touchdowns and single-handedly swing the matchup.
But most of the time you're lucky if you get three catches out of him.
This line feels like Vegas banking on people overreacting to last week's beatdown of the Saints and assuming the same will happen to the Tampa Bay Buccaneers.
Pick: Tampa Bay +5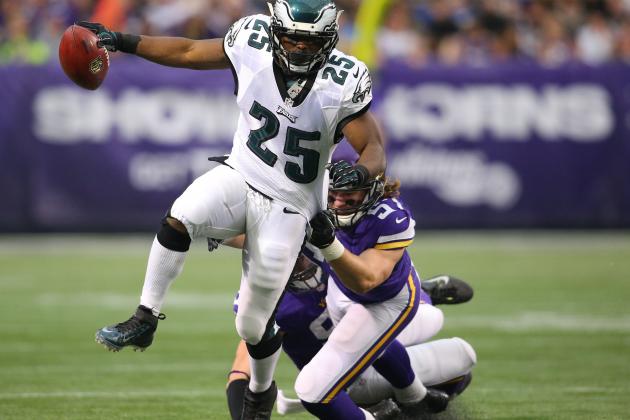 Adam Bettcher/Getty Images

The Chicago Bears have made a strategy out of falling behind early and rallying back.
A team can live with that against inferior opponents. The Philadelphia Eagles are not inferior to the Chicago Bears.
In fact, they're almost mirror images of each other.
They both stuff the stat sheet through the air and on the ground. And not just on offense.
So give me the quarterback who isn't prone to committing turnovers, because there's only so many times Jay Cutler can throw his team back after trying to throw the game away.
Pick: Philadelphia -3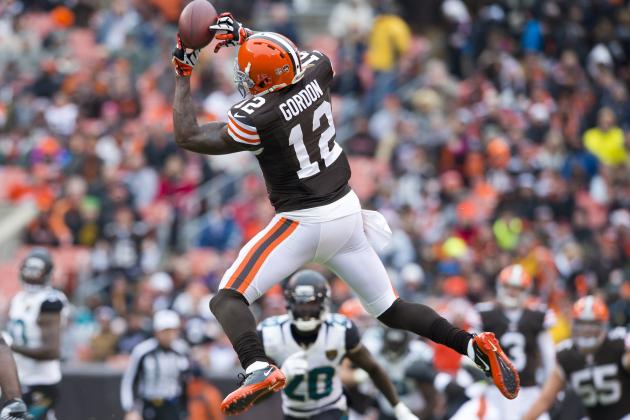 Matt Sullivan/Getty Images

I checked. There isn't a third option for this game.
I'm stuck between picking the Cleveland Browns on the road or backing Geno Smith.
My inclination is to take the better defense. The one that ranks in the top 10 against both the pass and the run.
Then you look at some of their games and wonder how exactly they achieved that rank. A good defense doesn't allow 32 points to the Jaguars, even if the offense turned it over three times.
But on the other side, the side opposing that defense that has put together bursts of brilliance, is Geno Smith.
Nevermind. This is easier than I thought.
Pick: Cleveland +2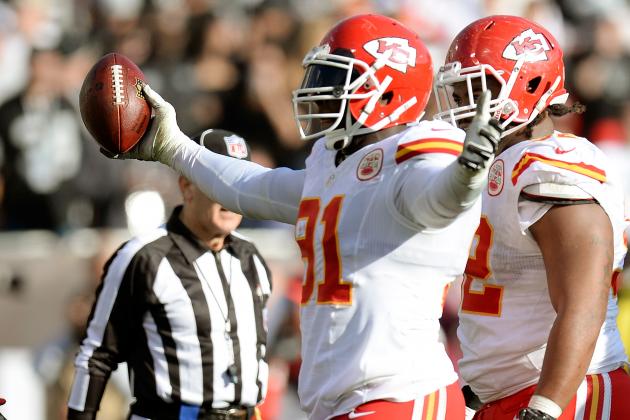 Thearon W. Henderson/Getty Images

I was all set to take those points and the Indianapolis Colts. I'm getting almost a touchdown with a team that has nine wins and the division sown up.
But then I started envisioning how the Colts would have to do it.
First, Andrew Luck would need to put up numbers on a formerly fierce pass rush that has notched seven sacks in the past two games.
Next, Indy's horrendous run defense (128.9 yards per game) must slow down Jamaal Charles just as he's making a late charge at the NFL MVP trophy.
Then I realized that the Colts haven't beaten anybody besides in the Titans and Texans since mid-October. Even worse, they lost three games in that span by an average of 24 points.
Pick: Kansas City -6.5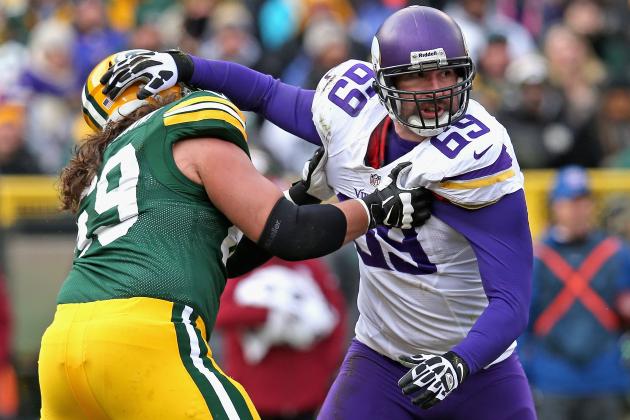 Jonathan Daniel/Getty Images

Hold onto that smirk for just a moment. Seriously, read why I took the Minnesota Vikings on the road against the AFC North leader before making fun of me.
At least come back after you write your comment questioning which insane asylum I broke out of. If nothing else, it will give you more material to hammer me with.
Still here? Whatever. I'm still going to write about it.
The Vikings haven't lost a game by more than three points in five weeks. In fact, if you brush aside the dusting in Seattle, which happens to everybody, then you'll find a team that hasn't lost by more than four in almost two months.
That's important here.
It's scary to go against the Bengals at home after they got embarrassed by the Steelers, but I have a hard time trusting offensive coordinator Jay Gruden with more than a touchdown. He doesn't always put Andy Dalton in a position to succeed, which is important with a good-but-not-great quarterback.
Pick: Minnesota +7.5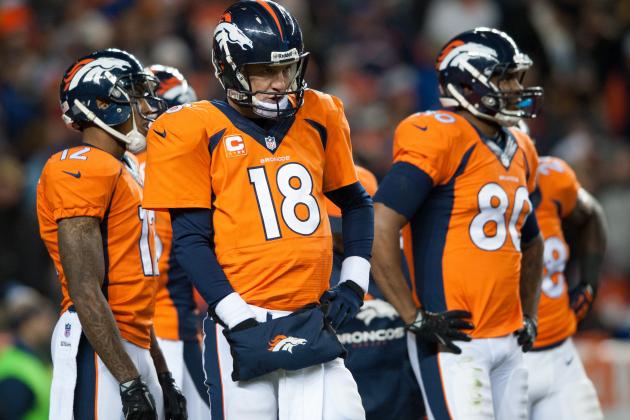 Dustin Bradford/Getty Images

I couldn't type fast enough. I was scared if I didn't get this slide written, the line would go up before I could hit save.
Thankfully, my paranoia is rarely in line with reality.
Anyway, these two teams couldn't be more far apart. The enraged Denver Broncos received a gift when the Patriots failed to seize their opportunity for the top spot in the AFC. Peyton Manning isn't going to rely on such seasonal cheer this week.
No, he's going to throw touchdowns early, often and all day.
Mostly because the Broncos offense is that much better than J.J. Watt (it's unconfirmed whether the Texans actually line up anybody else on defense), but also because I was knocked out of my fantasy playoffs last week.
The irony is too thick for the fantasy gods to overlook. It'll be the world's worst consolation prize.
Pick: Denver -10.5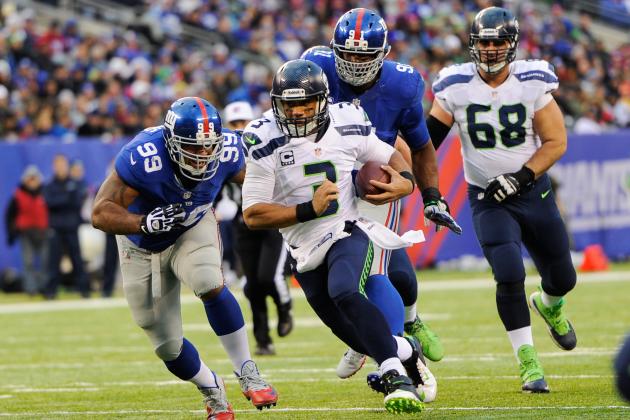 Ron Antonelli/Getty Images

The Arizona Cardinals are going to fight for a playoff spot and very well could win one.
In 2014.
This year, it's a wrap for the plucky desert birds. That defense is stacked with young talent, but teams don't walk into Seattle and snatch a victory without their full complement of weapons. And the Cards will be missing a rather large bullet in rookie cornerback Tyrann Mathieu.
The Seattle Seahawks and New Orleans Saints are as sure of bets at home as there is. When you get an easy one, especially when the challenger isn't hitting on all cylinders, you don't question it.
Pick: Seattle -10
Andy Lyons/Getty Images

The five points look extremely enticing. It doesn't hurt that the Jacksonville Jaguars have won outright three of their past five games.
Well, it doesn't until you take a look at the injury report.
It's likely that quarterback Chad Henne will be without his two most talented receivers. Justin Blackmon is out with a decision-making injury, and Cecil Shorts' groin will probably shelve him until 2014.
And who knows if Maurice Jones-Drew is going to play. Hamstrings are very tricky and have shelved a few other stars for multiple weeks this year.
Plus, multiple Tennessee Titans are playing and coaching for jobs next year. Desperation meets opportunity. Don't get fooled by the security of those points.
Pick: Tennessee -5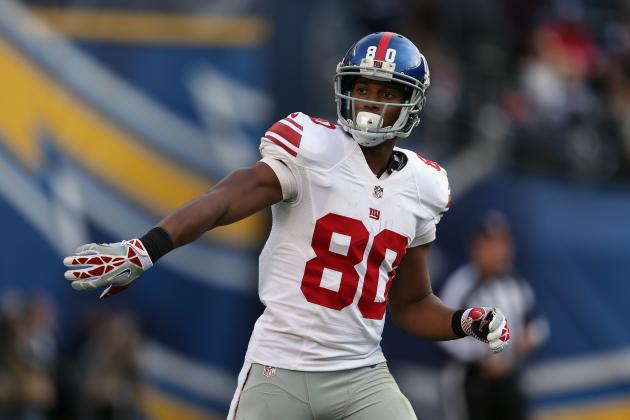 Jeff Gross/Getty Images

All Detroit Lions fans will understand everything I'm about to write. To those who are not initiated, observe and learn. You could make some easy money this week.
The Lions do not do the getting-favored-heavily-and-then-blow-the-opponent's-doors-off thing. They rarely do the win-when-they're-supposed-to thing.
Heck, they don't even do the hold-onto-the-ball thing. There's absolutely no way they can get favored by over a touchdown and cover.
The Lions are not capable.
Besides, Eli Manning loves to throw everyone off the scent once in a while and hang Texas Tech quarterback numbers on a team just to make sure he doesn't get completely written off.
Can you think of a secondary more accommodating than the Lions' for such an occasion? Because I certainly can't. Not when they're favored at least.
Pick: New York +9.5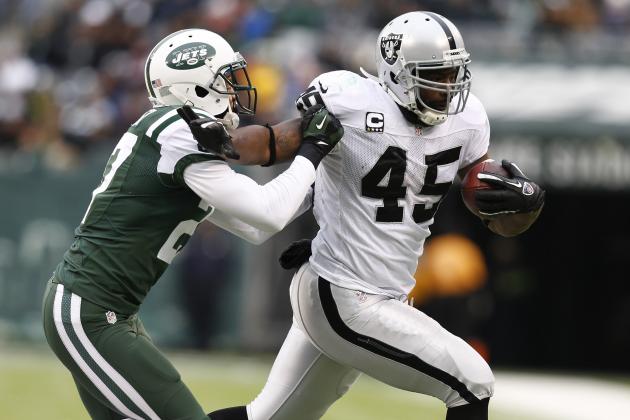 Jeff Zelevansky/Getty Images

Whoa now, buddy.
I just got past hating everything the San Diego Chargers are about. Finally picking one game right together is great, but let's not go crazy and start talking big commitments right away.
And 10 points is the equivalent of marriage without a prenup. You're all in.
I am most certainly not all in with the Chargers. There's a reason this team is a perfect .500 over the past 64 games, according to Peter King.
Let me give you a hint: It's not because the Chargers good.
Pick: Oakland +10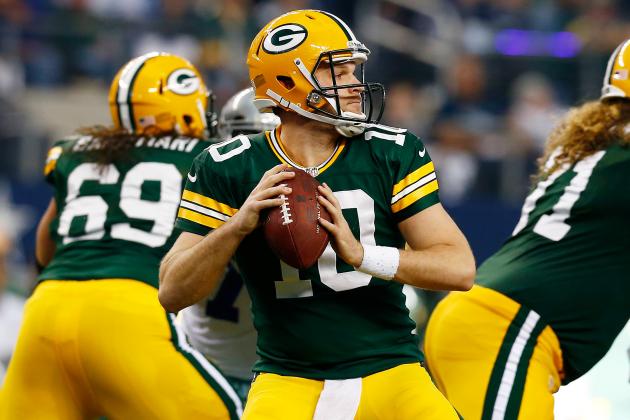 Tom Pennington/Getty Images

Remember when I hinted at a conflict of heart?
Part of me wants all kinds of recognition for picking the Green Bay Packers the past two weeks and winning. But the pride comes before the fall. I must admit that I was banking on Aaron Rodgers to return and was trying to take advantage of the "Off" line (Vegas doesn't set a line until they know if a key player is playing).
I'm also relieved and excited that I was able to pick up a pair of wins in such exciting fashion. Who really saw those huge comebacks happening before the tide turned?
But mostly I'm ashamed and a little afraid of this Packers team as a Lions fan. The 40-10 thumping was a shot to the chest when everyone knows you need to cut off a zombie's head.
This team is scary. The Pittsburgh Steelers are not.
Pick: Green Bay Off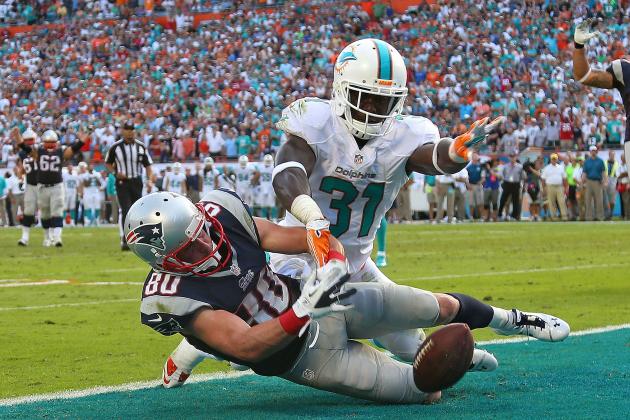 Mike Ehrmann/Getty Images

It's easy to dismiss the New England Patriots. There's no Rob Gronkowski, and they haven't been impressive since he went down.
Then why does it feel like they have us all right where they want us?
Yes, I said something similar last week. I wasn't totally wrong. They were right there, and Danny Amendola needs to make that catch.
But this pick has as much to do with the Pats' penchant for overcoming as it does with the Baltimore Ravens' ability to underwhelm. There isn't much, outside of the outside linebackers that's all that impressive about the Ravens this year.
Pick: New England +1.5
Al Messerschmidt/Getty Images

There isn't a whole lot of chatter about the overrated San Francisco 49ers anymore. That's what four wins in a row after two tough losses will do.
Silence the masses.
What it will also do is give a praising public a large number if they want to buy their way back onto the bandwagon. For once, I'm going to splurge because the 49ers are that good.
And because whenever the good 49ers play a bad team, they win by margins like 24, 31, 32 and 19.
Guess what? The Atlanta Falcons are a bad team.
Pick: San Francisco -12.5