David Moyes Ends Manchester United Tradition, Scraps Christmas Panto
Use your ← → (arrow) keys to browse more stories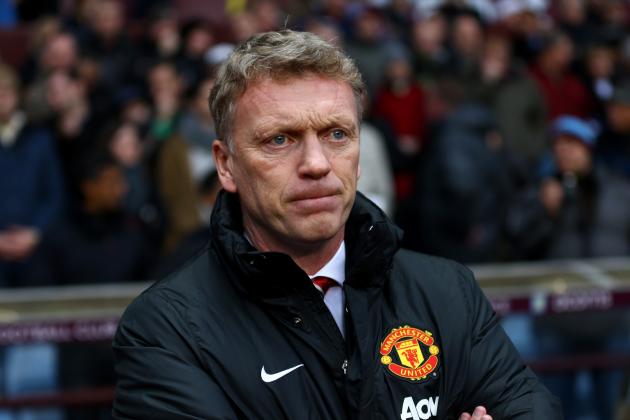 Matthew Lewis/Getty Images

It's not quite a time for festive jubilation at Old Trafford given Manchester United's recent form on the pitch and even less so now that the club's traditional Christmas pantomime has been canceled.
David Moyes will be the only one in character, it seems, taking on the role of Ebenezer Scrooge and saying "Bah Humbug" to history, with a far gloomier look around the Theatre of Dreams right now.
According to The Sun (h/t the Daily Mail's Graeme Yorke), Moyes has made the decision to make things a little more serious, scrapping the "fun-filled" proceedings that would once be carried out under Sir Alex Ferguson.
So, just another day of change for the Red Devils this season.
Per Yorke's report, a source is alleged to have said:
This year's Christmas lunch contrasted heavily to those under Sir Alex Ferguson, which were filled with fun. This time it was far more serious thanks to the new manager's speech. The youth team stars were gutted not to put on a show.
The Mirror's Ian Hyland gives his own take on why this year's festivities have been sidelined:
David Moyes has cancelled this year's MUFC panto. He figured that if the players can't climb the league they'd never get up that beanstalk.

— Ian Hyland (@HylandIan) December 16, 2013
Furthermore, in place of the fun and the frivolities that players may have become used to under Ferguson, Moyes chose to instead replace the pantomime with something on the opposite end of the Christmas spectrum in terms of festive spirit: a speech.
Is it the right decision to cancel United's pantomime?
United currently sit eighth in the Premier League standings, and after getting off to their worst start in the competition for 24 years, must engineer a mammoth new-year turnaround if they're to mount any genuine hopes of retaining their title.
Moyes evidently feels that comedy isn't something needed at Old Trafford right now and that a more serious approach is in his side's best interests.
One would be inclined to agree given that the Red Devils haven't been outside the top four at Christmas since the 2001/02 campaign, when they eventually went on to finish third.
Having said that, it's bound to be seen as a controversial decision, denying some squad members a much needed laugh at a time when there has been little to smile about at United.