Key Battles to Watch in Club World Cup Semifinals
Use your ← → (arrow) keys to browse more stories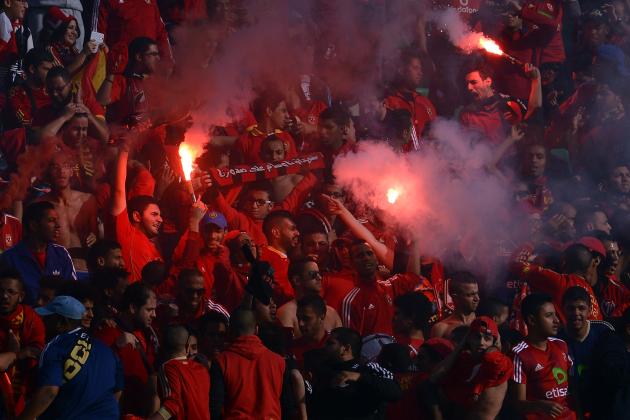 Lars Baron/Getty Images

The FIFA Club World Cup has reached the semifinal stage, and over the next two days, we will discover the identities of the two clubs who will compete for the grand prize in Marrakesh this weekend.
On Tuesday, Pep Guardiola and Marcello Lippi come head-to-head as FC Bayern take on Guangzhou Evergrande in the competition's first semifinal.
Next live match for me is tomorrow's #CWC semifinal between Guangzhou Evergrande and Bayern Munich. Really think Evergrande can give a game.

— Jerrad Peters (@jerradpeters) December 16, 2013
Surprise semifinalists Raja Casablanca, meanwhile, will be in action Wednesday when they face Ronaldinho and his Atletico Mineiro side in the second of the two clashes.
But, in which areas of the pitch will the two fixtures be settled?
FC Bayern vs. Guangzhou Evergrande
Franck Ribery vs. Zhang Linpeng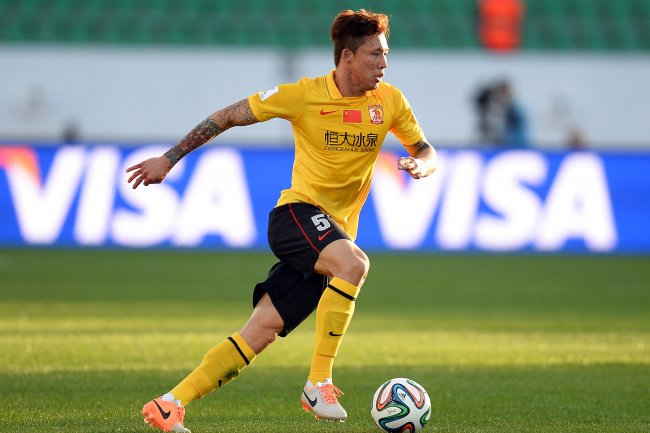 Lars Baron/Getty Images
Ballon d'Or nominee Franck Ribery has been Bayern's outstanding attacking player this year and will come head-to-head with the man who is perhaps China's best defender and one of Evergrande's most influential figures.
Zhang Linpeng, 24, is a natural centre-back who has converted to a permanent role as a right-back under Lippi, using his physicality and his impressive technique to push forward down the flank. On this occasion, though, his main priorities will lay in defensive areas.
Often compared to Sergio Ramos in playing style, Zhang will give the Frenchman a tough test physically but will have to ensure he is disciplined positionally to deal with the quick and agile winger.
Ribery will, of course, be the favourite to emerge victorious from the pair's battle, but he will at least face a player determined to show that he has the potential to succeed outside of China in the future.
Thiago Alcantara vs. Dario Conca
Two wonderfully talented South American playmakers will be the creators-in-chief for their two sides Tuesday. However, of the pair, it can only be expected that Spain international Thiago Alcantara will have an easier time of things.
Dario Conca will be forced to work on what will likely be limited possession for Evergrande. His set-piece delivery will be key, and he will be forced to work hard just to ensure ball retention against Bayern's high press.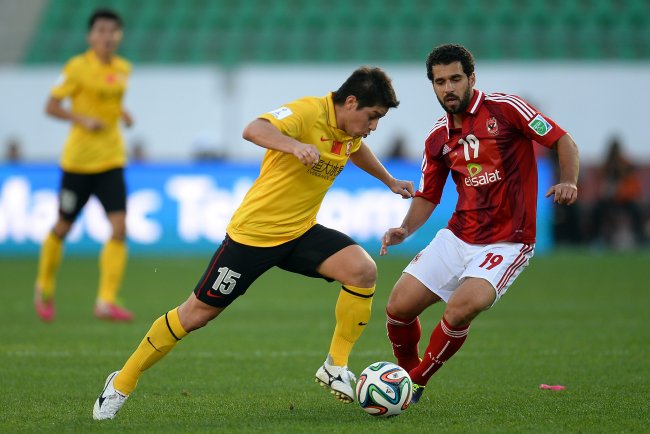 Lars Baron/Getty Images
Thiago is a different type of No. 10 to the elegant Argentine, operating at a quicker pace and looking for regular, fast-paced interplay with his attacking colleagues.
The pair may not come into direct contact, with Lippi often having chosen to use the intelligent Conca as a false nine for big games. In what could be his final game for the Chinese side ahead of a January return to Fluminense, per FIFA.com, he will be keen to make a significant impact.
Raja Casablanca vs. Atletico Mineiro
Kouko Guehi vs. Leandro Donizete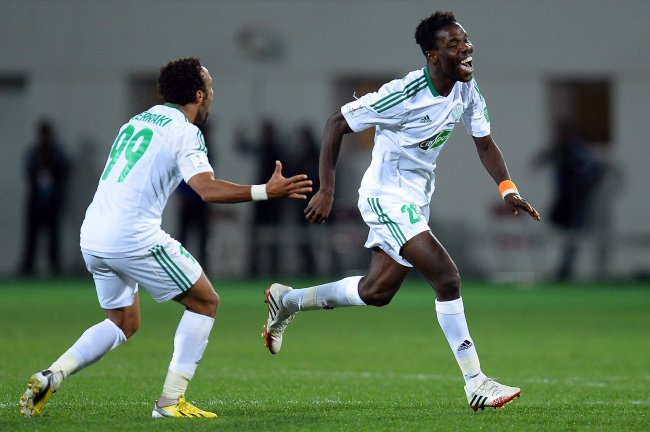 Lars Baron/Getty Images
While much of the attention will be on Ronaldinho, it is the performance of defensive midfielders Leandro Donizete and Pierre that will set the tone for any potential Atletico triumph.
The duo are key to recycling and distributing possession for the Brazilian side, and as heavy favourites against the hosts, they will be expected to make a real impact on the game Wednesday night.
The biggest threat to their domination of the midfield will come from Ivorian Kouko Guehi, whose headed goal helped Raja to victory over Mexican side Monterrey last weekend.
The experienced former Under-23 international has the potential to cause problems with his physicality and power if given freedom to influence the game, which Atletico will no doubt be wary of.
As the more influential of Atletico's central pair over the past 18 months, Donizete will be expected to take control of the midfield area, and if he can, provide Ronaldinho with a platform to shine in attack.