Liverpool aren't going to make another £35 million mistake again.
The signing of Andy Carroll is regarded as one of the worst in club history, and the fact that it happened during the January window is no surprise. It's so difficult to find good deals during that month-long period that it makes more sense to wait until summer to get transfer business done.
But if the right deal comes along, you'd be foolish not to bite, which is exactly what Brendan Rodgers said last Friday during Liverpool's press conference ahead of their match with Tottenham Hotspur.
Per the club's official website, Rodgers said:
Everyone knows that January is a difficult window. We did a remarkable piece of business last January in Coutinho and Sturridge.

What I know is that if there is a player or players out there that will improve our team, I know the owners will support that. They have been outstanding for me.

It's just on the availability of the right type of player, and that has to be a player than can come into the team and improve us.
From a supporter's perspective, it's great to hear your manager be realistic regarding the January transfer window. He's not making ridiculous promises to spend £50-plus million in order to win the title, nor is he hurting the club's bargaining position by sounding desperate to buy.
Usually, the latter will end up with you spending £35 million on Andy Carroll.
The Reds had great success buying Luis Suarez, Philippe Coutinho and Daniel Sturridge during the winter window, but that isn't the norm, and they can't get lucky like that every time. Rodgers acknowledged as much.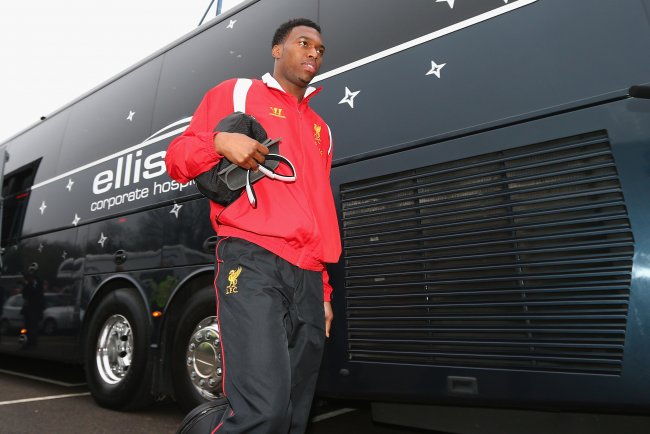 Clive Mason/Getty Images
The better approach is to remain on the lookout, but not with the mindset to purchase anything and everything. Be mindful about your needs and budget. If everything works out and you can get a talented player for a reasonable fee, then you make the buy.
Are Liverpool in a position where they need to make January purchases?
Regarding Liverpool, while a couple of transfers would be nice, nothing too radical is necessary. You don't want to undo all of the great chemistry on the pitch and continuity that this team has forged over the last few seasons.
Of course, the injuries to Sturridge and Steven Gerrard have exacerbated the club's lack of depth, and if Liverpool want to stay in the top four and possibly mount a title challenge, they might have to address some problem areas, both of which are in midfield.
Cover for Lucas Leiva has been an issue for a few seasons now. Gerrard and Joe Allen can drop deeper, but neither are the type of defensive midfielder who can sit in front of the back four.
It would also be nice for Liverpool to add a more dynamic midfielder who plays in a central position and can take some of the burden off Gerrard, who, at 33 years old, can't be counted upon to play each and every week.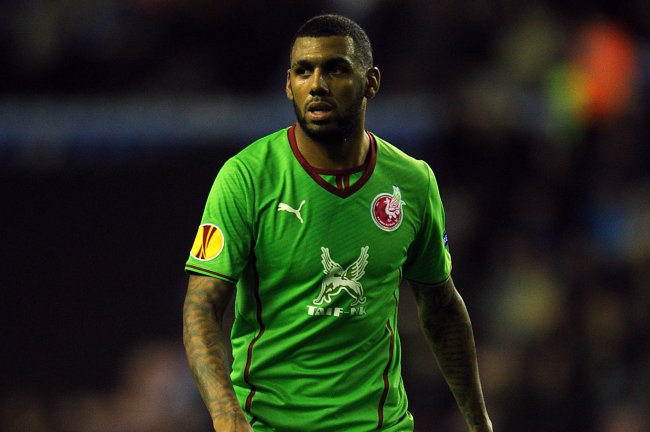 Chris Brunskill/Getty Images
Ideally, you'd see any combination of Yann M'Vila, Ivan Rakitic and Mohamed Salah come to Anfield next month.
Realistically, though, that's not going to happen. If Liverpool are lucky, they'll get one of those three, or a player of similar quality, and not Ola Toivonen.
Worst-case scenario, none of them come and the Reds rely on what has gotten them to this point, which still isn't that bad.