Things You Never Knew About Michael Jordan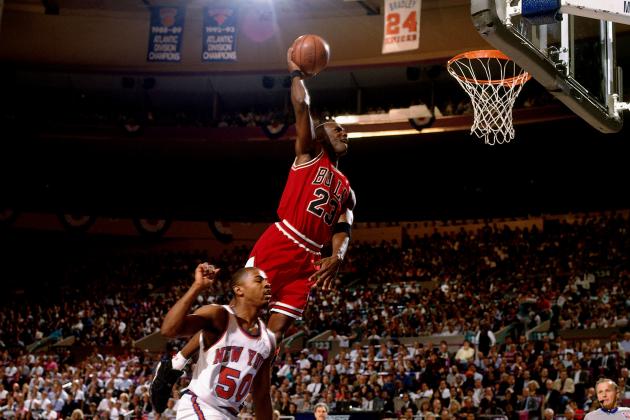 Lou Capozzola/Getty Images

Michael Jordan vaunts a fistful of rings, an airplane hangar's worth of NBA accolades and the most profoundly successful line of signature apparel in sports history. He's been in movies, commercials and—despite retiring a decade ago—still has a lasting influence throughout the world.
As a result, the stories and details of MJ's legendary career have been disseminated and talked about for more than three decades. Of course, a few be-like-Mike tidbits have fallen through the cracks. Get your dose of Jordan deep cuts with these things you didn't know about No. 23.
Begin Slideshow

»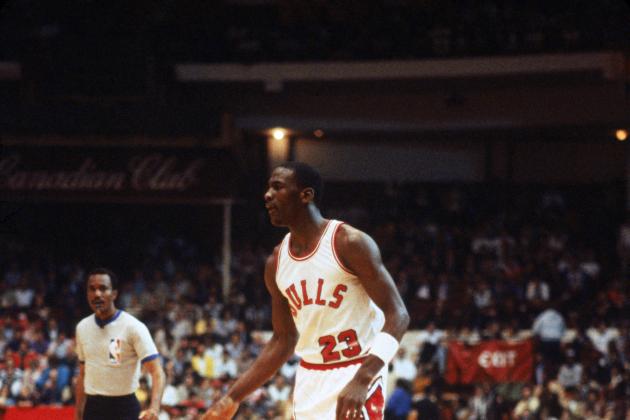 Jonathan Daniel/Getty Images

When comparing the first three years of their careers, Blake Griffin vaunts a better three-point percentage than Michael Jordan.

MJ shot .176 percent (24 of 136) from three-point range during his first three seasons. In his early career, Blake Griffin is a decidedly more accurate (albeit, still pathetic) 17 of 77 from long range.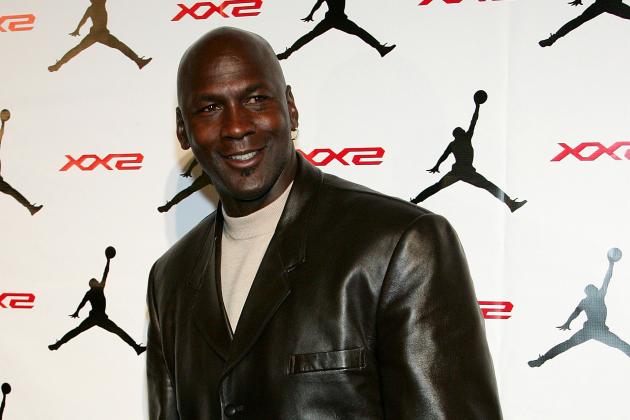 Ethan Miller/Getty Images

He didn't see "The Shot" over Craig Ehlo go through the net. His iconic, arm-swinging celebration was based entirely on crowd reaction.
In case you had doubts about Jordan's precipitable self-confidence.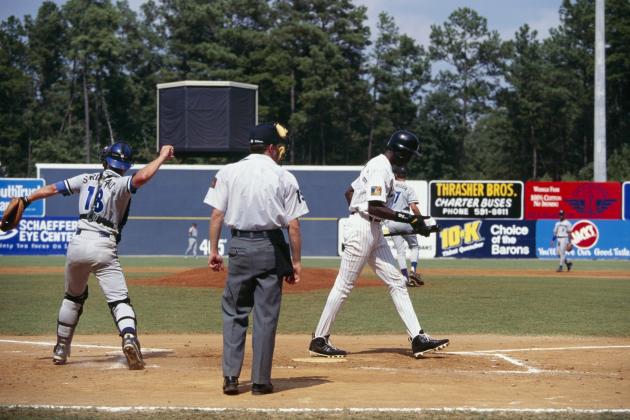 Jim Gund/Getty Images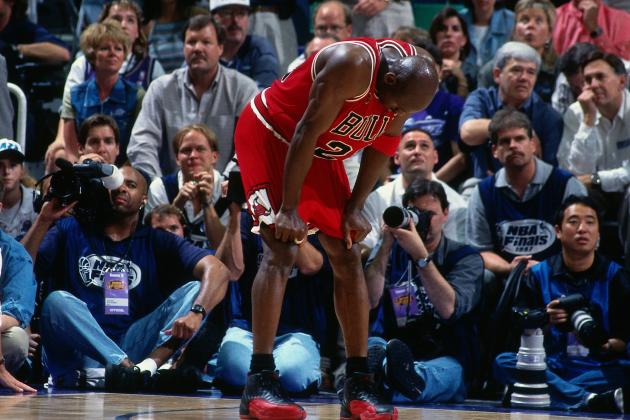 Dick Raphael/Getty Images

His "Flu Game" sneakers, which he'd given to a Utah Jazz ball boy, recently sold at auction for more than $100,000.
The shoes that were close to being hurled on throughout Game 5 of the 1997 NBA Finals fetched $104,765.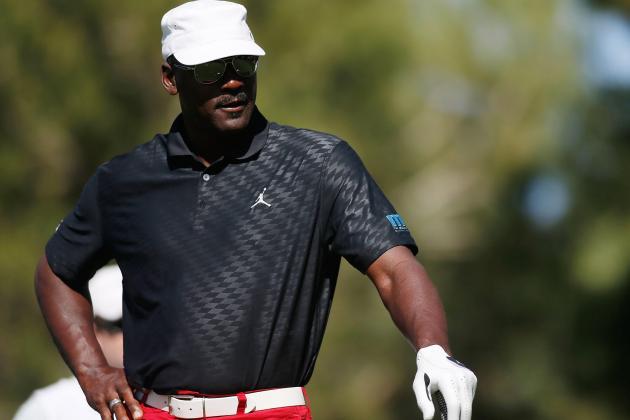 Isaac Brekken/Getty Images

According to Richard Esquinas (via the Los Angeles Times) Jordan once ran up a gambling debt of $1.25 million in a single day of golf.
Clearly, Air Jordan takes his Bingo Bango Bongo very seriously.
If Adidas offered, MJ would have likely signed with Three Stripes instead of the Swoosh.
By his own admission, Jordan preferred Adidas to Nike and even offered his favorite shoe company at the time an opportunity to counter Nike's deal.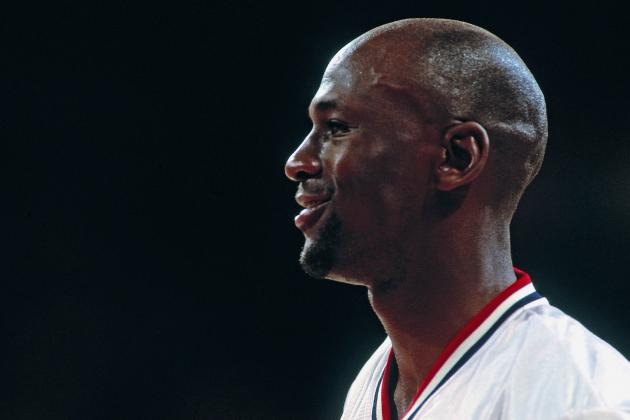 Brian Drake/Getty Images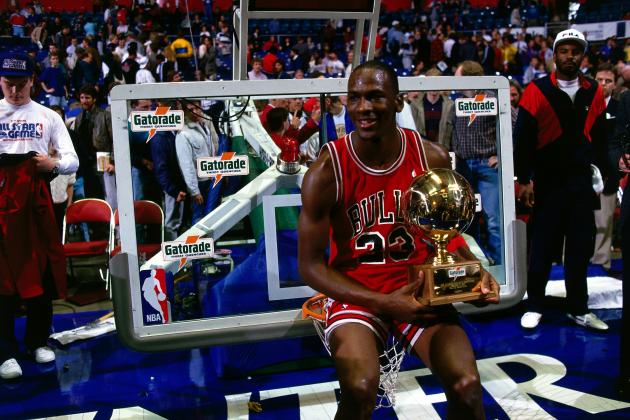 Andrew D. Bernstein/Getty Images

Michael Jordan competed in three dunk contests and only lost one, an '85 bout against Dominique Wilkins.
Remember when this event used to be cool?
Scott Cunningham/Getty Images

Citing the sneaker's "gaudiness," the NBA originally threatened to fine MJ $1,000 for wearing his signature shoes and $5,000 for repeat offenses.
Thankfully for the marketing department at Nike, the company was able to negotiate the league off of its fashion high horse.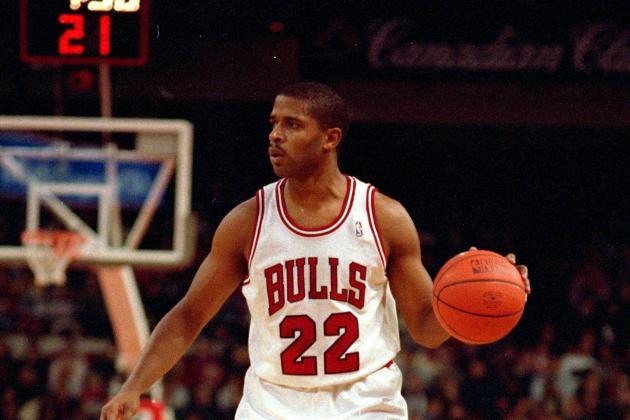 Jonathan Daniel/Getty Images

According to a Chicago Bulls source, MJ effectively ended Rodney McCray's career with savage trash talk during scrimmages.
Granted, McCray was on his last legs by the time he reached Chicago. Age probably had as much to do with McCray's departure as brutal Jordan digs in practice.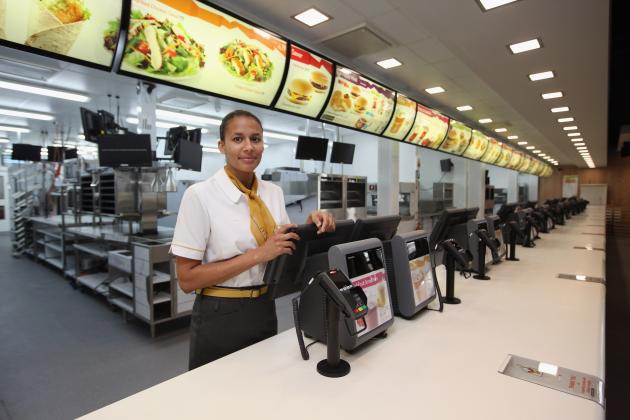 Oli Scarff/Getty Images

During a Halloween in the mid-80s, Jordan prepared McDonald's cards with his name printed on them that trick-or-treaters could exchange for free Big Macs.
For those of you who think it's a good idea to give out Bit-o-Honey or Almond Joy miniatures, take notes.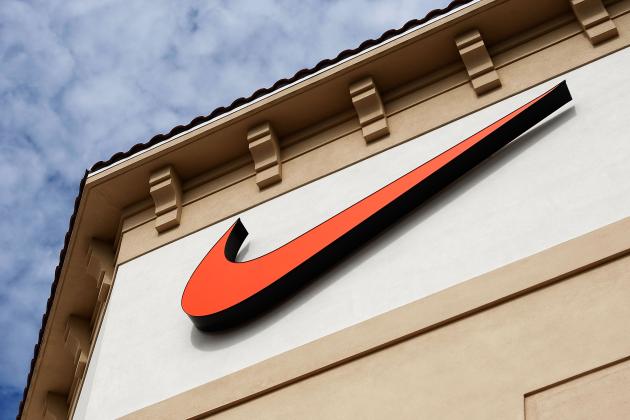 Getty Images/Getty Images

According to an article by Sports Illustrated, Nike expected the Air Jordan line to do $10 million in business in its first year. It did more than $130 million, instead.
If X-Box Live time investments yielded similarly prosperous results, I'd be sailing on a yacht in Saint-Tropez with cast of Spring Breakers right now.
He has Academy Award-caliber acting chops.
Between this commercial and Space Jam, His Airness should have as many Oscars as he does title rings.