Arsenal Losing to Manchester City Won't Be the End of the World
Use your ← → (arrow) keys to browse more stories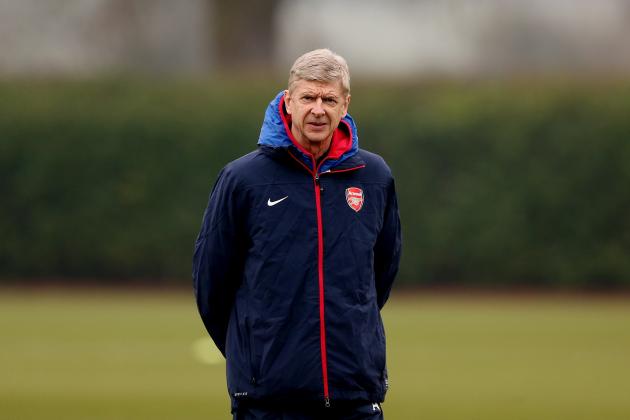 Scott Heavey/Getty Images

Arsenal's trip to Manchester City on Saturday could turn out to be a pivotal point in their season. While Arsene Wenger's side have exceeded expectations by reaching the middle of December with an only slightly besmirched record, their fixture list in the league has been relatively kind.
One could say that the only serious test they have come up against and succeeded in was the defeat of Liverpool, losing at Old Trafford and then drawing with Everton. While they have also beaten Spurs, Andre Villas-Boas' side were struggling in general and were desperately poor on the day.
Not only that, but the game after their trip to the Etihad is a home match against Chelsea the following Monday, and after the loss to Napoli in midweek, this is quite a fortnight for Wenger's side.
Wenger's team selection for the City game will be interesting.
Theo Walcott has been technically available for the past few games but has not been given a starting berth. However, his selection would seem like an obvious move for Wenger, along with a central midfield pairing of Mikel Arteta and Mathieu Flamini, with Aaron Ramsey playing nominally on the left and Mesut Ozil floating behind Olivier Giroud.
This would give Arsenal the best chance of combatting City's powerful midfield pairing of Fernandinho and Yaya Toure, while having a counter-attacking outlet in Walcott and, with Gael Clichy an injury doubt, attacking Aleks Kolarov down Arsenal's right would seem sensible.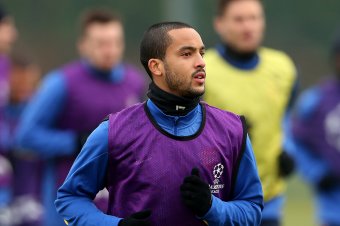 Scott Heavey/Getty Images
Indeed, Wenger hinted at Walcott's inclusion on Friday, as quoted by Sky Sports: "It took Walcott a while to get back to full power but he is looking stronger this week."
While obviously a win over City would be a significant boost to Arsenal's title hopes—sending out a signal and so forth—a defeat would not be calamitous.
After all, Manchester City have a 100 percent home record in the league this term, and most people are likely to lose in that particular corner of south Manchester. While a second loss in a row would obviously be damaging and place further pressure on their upcoming fixtures, for Arsenal the big game is at home to Chelsea.
Wenger seemed to recognise this in his press conference on Friday, avoiding any criticism of the trip to City's scheduling (they play three days after returning from Italy) and spinning the game as all positive for Arsenal.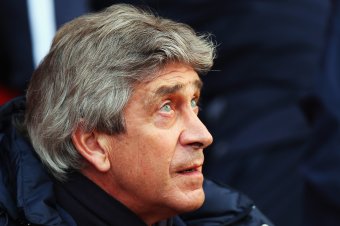 Bryn Lennon/Getty Images
The Guardian quoted him as saying:
I am convinced we believe in ourselves anyway, no matter what happens. Let's not forget as well that if you are in City's position and they lose, then they are nine points behind, so they have more negative pressure than we have.

We have a positive pressure that we can make a big difference with them, so let's look at it like them. We have an opportunity to go from (a lead of) five (points) to eight, that is fantastic - we have to look at it like that.
While losing to City so soon after a minor setback in Europe would be an inconvenience, it is the Chelsea game that is most meaningful for Wenger and his unlikely band of league leaders.