10 Future NFL Prospects on the UConn Roster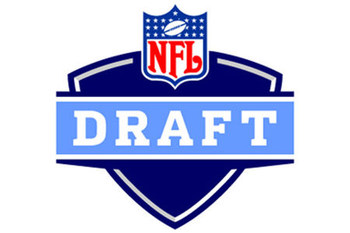 This list will pick out ten players on the current UConn football roster, that I feel have the most professional potential. It won't include incoming freshmen, but everyone else is fair game. A few of the choices are pure speculation at this point, so feel free to voice your opinions. In no particular order, let's begin.
(pictures courtesy of the Hartford Courant)
1.Jasper Howard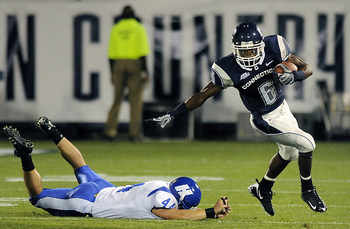 Soon to be a junior, Howard created a name for himself early on in his career in the return game. Last year, however, he broke out at one of the starting cornerback spots. Howard recorded sixty tackles to go along with three INT's and returned a punt for a touchdown. The biggest thing going against him is his size, at only 5'9" and 170 lbs. At this point Howard looks like a later round pick in the 2011 draft.
2.Kendall Reyes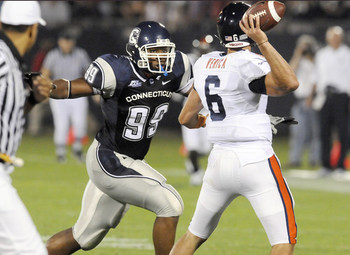 Reyes is on here more out of potential more than anything. He moved inside to the DT position last season and teamed alongside Twyon Martin to form a slightly-undersized but cat-quick tandem in the middle. Despite not starting the whole season, Reyes still racked up twenty tackles and one and a half sacks. He's listed at 6'4" 277 lbs. and could project to both DE and DT in the 2012 NFL draft.
3.Lindsey Witten
Another player high on potential is Lindsey Witten, who will finally assume the role of full-time starting DE in 2009 for the Huskies. Witten has produced ten and a half sacks in three years as a pass rushing specialist, to go along with sixteen and a half TFL. 2009 will be a big year in terms of where Witten gets picked in the 2010 Draft. He projects as either a 4-3 DE or a 3-4 OLB.
4.Jimmy Bennett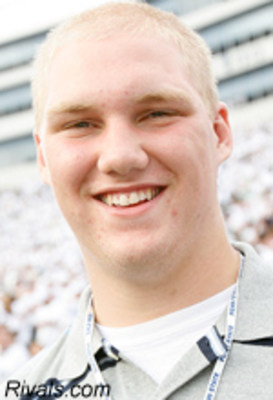 So this one's a little bit of a guess at this point. Bennett has yet to suit up for the Huskies, but as a redshirt Freshman this upcoming season, he could find himself thrown into the action at OT. Randy Edsall had no problem singing his praises in spring practice, and the highly touted recruit from Virginia will be hard to keep off the field. At 6'7", Bennett is an intimidating sight,it remains to be seen if he has the talent to land himself a spot in the 2013 NFL Draft. Yikes.
5.Greg Lloyd Jr.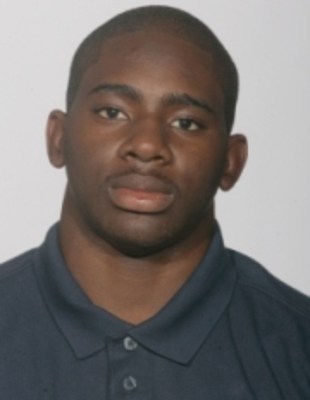 The name Greg Lloyd surely rings out to this day among former NFL QB's, and Junior has his eye on the NFL, too. Taking over the starting MLB spot as a true sophomore, Lloyd Jr. tallied fifty seven tackles and a solid eight TFL despite missing two games late in the season. He has good size at 6'1" 241 lbs. and looks like a solid prospect for the 2011 NFL Draft.
6.Lawrence Wilson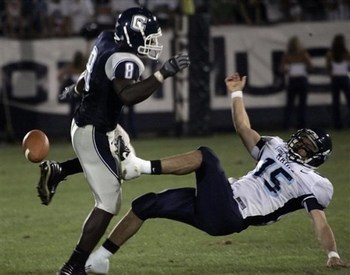 Although his tackle numbers took a significant dip last season from seventy three tackles down to 113. Wilson continued to show his knack for the big play, with three INT, including the big game winner for a TD against Louisville. He is slightly undersized for a LB at just 226 lbs. However his speed, and nose for the ball, make him a definite weakside linebacker prospect for the 2011 Draft.
7.Scott Lutrus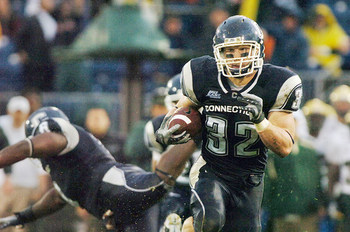 A captain for the upcoming 2009 campaign, Lutrus has been a mainstay on the Husky defense for the past two seasons. Ever since his breakout performance in the spring game in 2007, Lutrus has had the attention of opposing offenses. With over 200 tackles, five INT, seventeen TFL and one sack in just two seasons his numbers are undeniable. Likely an ILB or WLB in the professionals Lutrus is already draft eligible, but will most likely be a member of the 2011 draft class.
8.Moe Petrus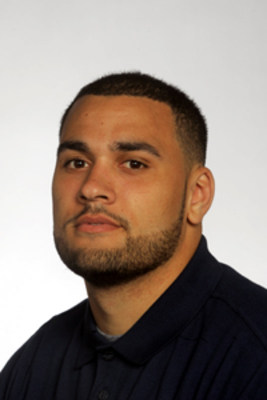 After redshirting in 2007, Petrus burst onto the scene in 2008 as a Freshman All-American at OG. The RS Sophomore from Canada will move inside to Center for the 2009 season to replace the departed Keith Gray. Petrus lacks ideal size at just 6'2" and 285 lbs. but will be a guard prospect to watch for 2012.
9.Robert Vaughn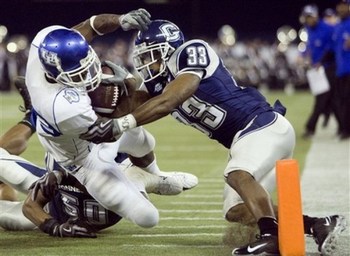 Vaughn enters his third full season as a starter at safety for UConn in 2009, with 110 plus tackles and eight INT, showing that he not only can hit, but has soft hands as well. His size is very good, while he is at 6'0", 200 lbs., as is his speed. Although his stock may have dropped slightly after last season, a big 2009 could vault Vaughn into the top half of the 2010 NFL Draft.
10.Anthony Sherman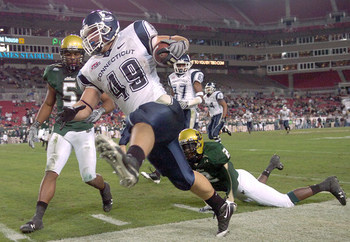 By far the most underrated player on the 2008 UConn roster is Anthony Sherman. Sherman finally got the credit he deserved by being named a Captain for 2009. Sherman does it all. He was second on the team in receptions and receiving yards, led the way as a lead blocker for the first round pick Donald Brown, was one of the team's best special teams tacklers, and even averaged six and a half yards per carry on his six rushing attempts. Sherman,5'10", 237 lbs., has similar size to former UConn and current Dallas Cowboy starting FB Deon Anderson, 5'10", 245 lbs, and if he keeps up the solid work, will most certainly be one of the first FB's drafted in 2011.
Keep Reading