Wayne Rooney is the only thing going right for Manchester United in their first year under new boss David Moyes. Given that, a report in the Mirror stating that Manchester United "have made NO attempt to tie him [Rooney] down to a new deal," is completely baffling.
What should Manchester United do with Rooney?
What isn't baffling is that the publication also reports that in light of the Red Devils' lack of effort to sign Rooney, "Chelsea are on red alert to make a second bid for Wayne Rooney."
The Red Devils can't afford to let Rooney get away.
This is a clear departure from where I stood on the matter this past summer.
This past summer, there were numerous reports of Rooney's unhappiness with his lack of a defined role on the Red Devils. Striker Robin van Persie had displaced Rooney from his comfort zone, and the disgruntled star was reported to be mulling the possibility of handing in a formal transfer request.
It also came to light that Jose Mourinho and Chelsea had made a bid to snatch Rooney from their rival.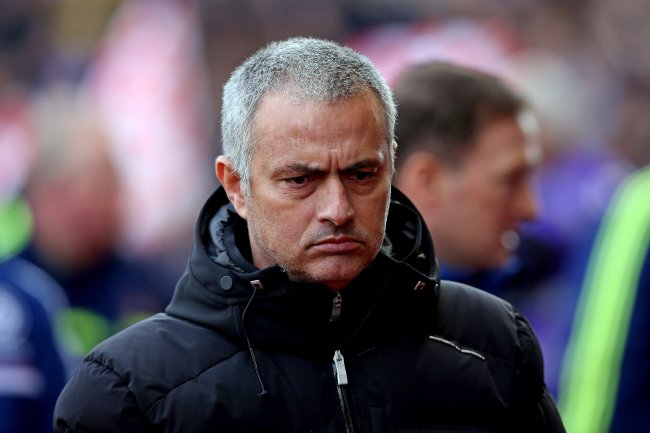 Scott Heavey/Getty Images
This appeared to be a recipe for disaster. Although Rooney's talent hasn't come into question, his fitness and effort have been another story. Given his apparent desire to find a new team, I pictured an out-of-shape Rooney pouting his way to less-than-full efforts and dragging the club down with his play and attitude.
To his credit, Rooney has proven that to be far from the case. The 28-year-old has eight goals and five assists in 13 Premier League matches this year. He leads the ninth-place Red Devils in both categories in what has been a disappointing campaign for the defending champs.
ANSWER 3: Man Utd forward Wayne Rooney has the highest UCL Performance Score (244) by an EPL player this season. pic.twitter.com/TEWdu7R5qn

— Squawka Football (@Squawka) December 12, 2013
It's been an uneven year for Manchester United, and those woes aren't giving any indication they are destined for a quick end.
In Premier League play, the Red Devils are sitting on back-to-back losses to Newcastle United and Everton. Both of the losses came at Old Trafford and both allowed Newcastle and Everton to end long winless streaks as the away team against Manchester United.
The solution to these woes, however, is not departing with, or alienating, Rooney.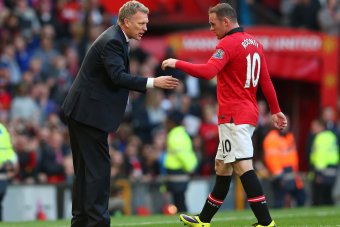 Alex Livesey/Getty Images
Although Robin van Persie gives this team an excellent scoring option and the ability to entertain thoughts of dealing from a position of strength, van Persie has struggled to stay healthy this season and has a history of injury issues.
This makes it dangerous to rely on van Persie without another capable scorer like Rooney also in the mix. As it is, the Red Devils have 22 goals in EPL play this year. Five more teams have scored more, and van Persie has still been healthy enough to score seven.
Dealing Rooney would be robbing Peter to pay Paul at this point. It also would rob the team of a leader who has been working to be at his best in what has been a difficult season.
There is nothing to suggest that the Red Devils are entertaining thoughts of dealing Rooney. That doesn't mean they should ignore his contract situation.
The Red Devils must reward Rooney and themselves for this with a new contract and finally put the Chelsea talk to bed for good.