MLB Trade Rumors: Latest News on Potential Deals from Winter Meetings
Use your ← → (arrow) keys to browse more stories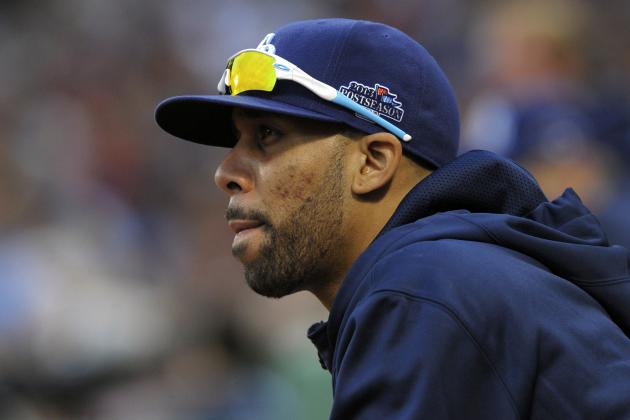 Bob DeChiara-USA TODAY Sports

Teams at the winter meetings are all trying to complete their rosters one of two ways—signing free agents or acquiring key players through trades.
As the winter meetings come to an end, the trade talks heated up with teams trying to acquire players at every position. While talks about David Price, Matt Kemp and Brandon Phillips have been discussed ad nauseam, let's start with another discussion that was popular on Thursday.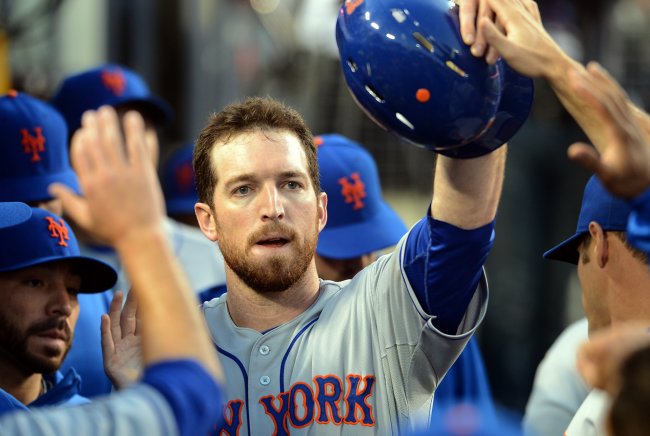 Jayne Kamin-Oncea-USA TODAY Spor
Ike Davis to the Milwaukee Brewers
With the signing of Corey Hart by the Seattle Mariners, the Brewers now have a hole at first base. While the Brewers have also been talking to James Loney about signing as a free agent, as Craig Calcaterra of Hardball Talk reported, it appears they are also discussing the possibility of a trade with the New York Mets for Ike Davis.
The way Tom Hadricourt, a Brewers beat writer for the Milwaukee Journal Sentinel, put it, a deal could happen between the two sides very soon:
All indications are #Brewers will move quickly to get a 1B. Heck, with Melvin and Alderson meeting, they might have Ike Davis real soon.

— Tom (@Haudricourt) December 12, 2013
Davis had a disappointing year for the Mets last season, hitting just .205 with nine home runs and 33 RBI in 103 games. To go along with his low average, Davis also finished with 101 strikeouts. Not exactly good numbers for a 2008 first-round draft pick.
Mets GM Sandy Alderson recently spoke on the possibility of trading either Davis or Lucas Duda, but he specified it will have to be for the right deal, per the team's website. "Let me emphasize one thing: We're not in the business of giving players away," Alderson said. "We don't expect to get in that business."
If the asking price for Loney or other free agents on the market is too high, the Brewers might have to take a gamble with Davis. But apparently the only thing holding back the Brewers and Loney right now is the money:
#Brewers do have interest in FA James Loney but it's all about making the money work there. And others such as Pittsburgh interested.

— Tom (@Haudricourt) December 12, 2013
If talks break down between the Brewers and Mets, Loney might be the better option. He was a much more durable player, hitting .299 with 13 homers, 75 RBI and a .778 OPS while playing in 158 games and five postseason starts with the Tampa Bay Rays.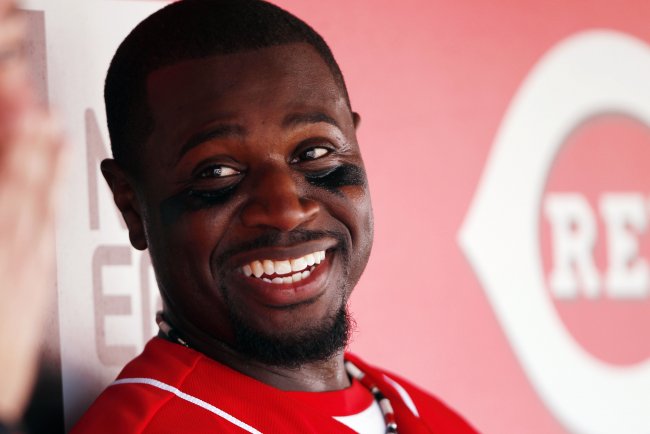 Frank Victores-USA TODAY Sports
Yankees Reject Phillips Trade
After speculation that there would be a trade between the Cincinnati Reds and New York Yankees exchanging Brandon Phillips for Brett Gardner, it appears those trade talks can be put to rest.
Jon Heyman of CBS Sports first reported the development, and Ken Rosenthal of Fox Sports reported that his sources confirmed Thursday morning that the deal was turned down:
ICYMI: yanks turned down phillips for gardner bid after Dat Dude BP wanted to "re-open" his contract http://t.co/R7D7C3RXC0

— Jon Heyman (@JonHeymanCBS) December 12, 2013
Sources confirm that #Yankees turned down #Reds' offer of 2B Brandon Phillips for OF Brett Gardner, as first reported by @jonheyman.

— Ken Rosenthal (@Ken_Rosenthal) December 12, 2013
The reason for the potential deal was due to the signing of second baseman Robinson Cano by the Seattle Mariners, which was also officially announced on Thursday, as MLB Trade Rumors announced on Twitter:
The #Mariners have officially announced the Robinson Cano signing.

— MLB Trade Rumors (@mlbtraderumors) December 12, 2013
One of the main reasons the Yankees don't appear as desperate to sign a second baseman is the fact that they signed Kelly Johnson to a one-year deal. While Johnson will likely be a platoon player in the middle of the infield, he was a productive player for the rival Rays in 2013.
Johnson batted .235 with 16 homers and 52 runs driven in over the course of 118 games for the Rays this past season. If Johnson serves on the platoon against right-handed pitching, Omar Infante would serve the role against lefties if the Yankees offer a four-year deal, according to Matt Snyder of CBS Sports.
Both players can move around the infield and would reunite after being teammates with the Atlanta Braves from 2008 to 2009. If the rumors are true and the Yankees won't trade for Phillips, keeping the speed of Brett Gardner might not be such a bad thing.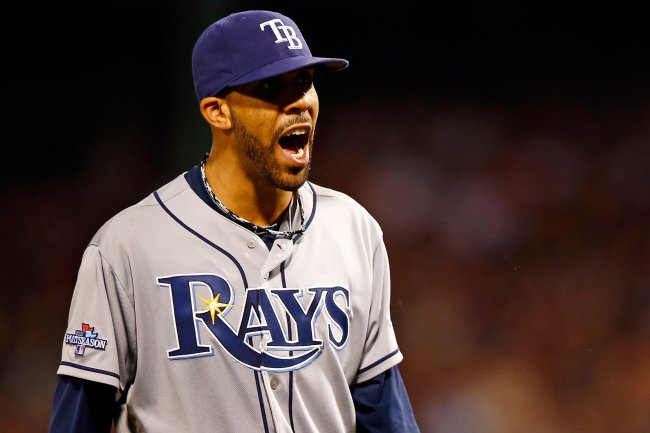 Jared Wickerham/Getty Images
David Price Discussions
It seems nearly every team in baseball is now entering the David Price trade talks. After it was announced that Price would not sign an extension if traded to the Mariners, new teams have now apparently been added to the discussion.
Will Carroll of Bleacher Report tweeted that the Atlanta Braves are watching over the discussions:
Mystery team alert! Braves are "monitoring" discussions on David Price. Some in FO think he'd be perfect fit, could backload deal.

— Will Carroll (@injuryexpert) December 12, 2013
ESPN's Buster Olney also reported that the San Francisco Giants are looking to enter the trade talks:
Giants checked in on the David Price sweepstakes, but haven't gotten into any sort of exchange with the Rays yet.

— Buster Olney (@Buster_ESPN) December 11, 2013
Regardless of what team Price ends up with, he's a 2012 Cy Young Award winner that, at just 28 years old, has a career 71-39 record, 3.19 ERA, 876 strikeouts and has finished with 10 or more wins in the last five seasons.
While the Mariners are out, teams like the Texas Rangers and Los Angeles Dodgers still appear to be in the hunt, but the Rays will likely be looking for young talent. After trading James Shields and Wade Davis to the Kansas City Royals last year for Wil Myers and Jake Odorizzi, they got two players who both made it to the big league stage, with Myers winning American League Rookie of the Year.
In order for the Rays to move Price, they will need to find a partner willing to deal not only a big-league-ready player, but also talented prospects they can develop like Odorizzi. With a lot of teams clearly interested in entering the discussions for Price, these rumors will only get hotter following the winter meetings.