NHL Player Comparisons for Colorado Avalanche's Top Prospects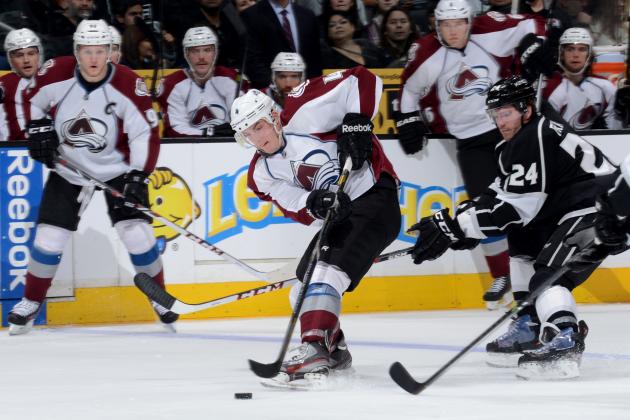 Noah Graham/Getty Images

Prospect comparisons are some of the most difficult things to do in any sport. There's a big difference between saying that a player's style of play is similar to a given superstar and that their potential is at the same level as the aforementioned superstar.
In short: If every single player on this list grows up to be as good as the player they're compared to, the Colorado Avalanche should have a dynasty that well surpasses their play from the late 1990s to the early 2000s.
The odds of that are incredibly low, of course. That's not a knock on the talent of any of these players; it's just a fact of life in the National Hockey League, or any sport for that matter, where even a first-round pick doesn't make a player immune from bust status and even being undrafted can't keep a player from becoming a superstar.
Still, it should be noted that the following are stylistic comparisons, not comparisons of potential (it may still be too early to accurately judge that). But without further ado, here are a handful of top Avalanche prospects, compared to the big-name players whose game play or specific attributes match up with them the best.
Begin Slideshow

»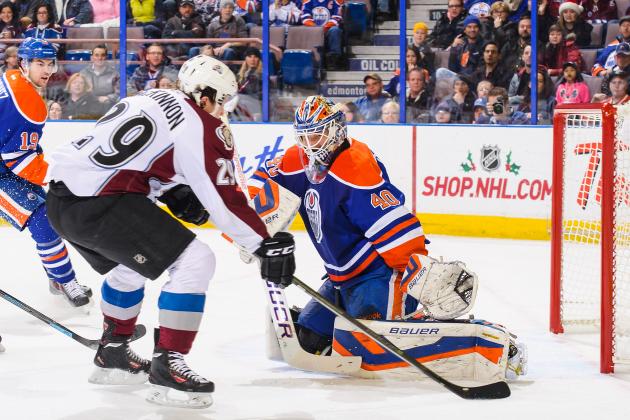 Derek Leung/Getty Images

Yes, MacKinnon has cracked the NHL roster, and that will likely be permanent. But it's interesting to still look at him as a prospect of sorts, if only because his young age suggests that he still has a long way to go in his development.
Multiple B/R columnists, including James Onusko before the NHL Draft and Brad Kurtzberg after it, have compared MacKinnon to Pavel Datsyuk for his fast hands, eyesight and puck-handling abilities. Inside his own division, MacKinnon also compares well to Dallas forward Tyler Seguin—both are young players who have shifted from center to wing to fit systemic needs (remember, Seguin was mostly a wing in Boston) but are mostly offensive-oriented.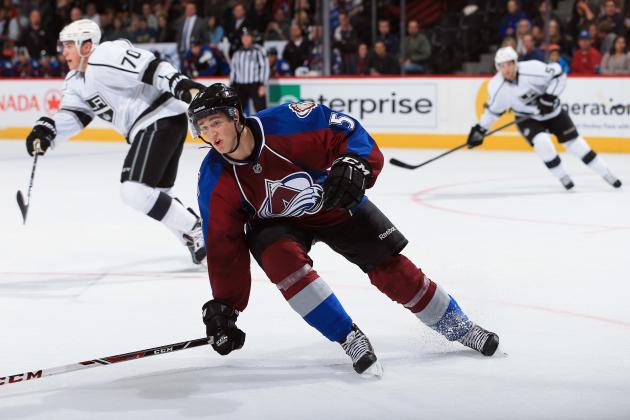 Doug Pensinger/Getty Images

Bigras is similar in size to Vancouver defenseman Dan Hamhuis, and similar in the sense that both are intelligent players on the ice.
The Canucks acquired Hamhuis in 2010, and since then, he's been a heavy plus player every season (his first two seasons both saw him post plus-29 ratings); Bigras was a plus-35 player for Owen Sound in the OHL last season. Their positioning takes away shots for opposing forwards and their puck-handling afterward is characterized by intelligent passing.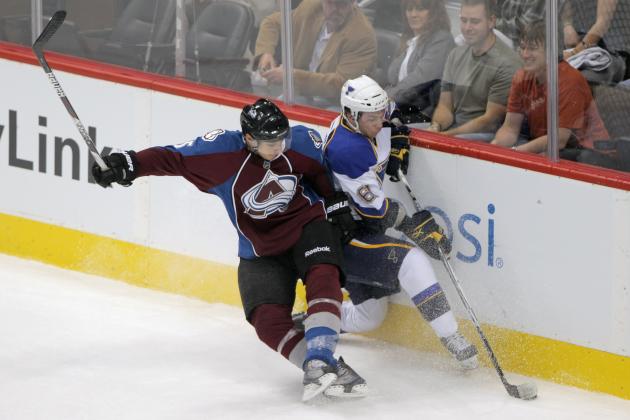 Doug Pensinger/Getty Images

Siemens is a decent-sized defenseman at 6'3" and a physical presence who can play on both the power play and the penalty kill. He doesn't quite have the size of a guy like Chris Pronger, but like Pronger, he has a decent offensive game that can be lost on opponents who focus on his punishing blue-line presence.
Siemens also has a mean streak comparable to Pronger's, which can lead to penalty minutes both via his play and his fists.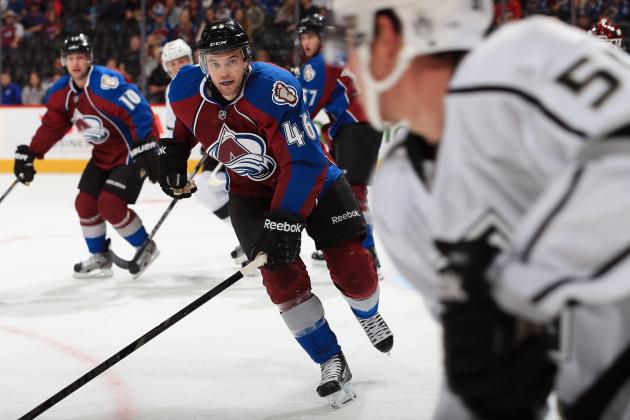 Doug Pensinger/Getty Images

Never quite sticking with the big league roster despite multiple lengthy stints in the NHL, Elliott is one of the Avs' better defensemen in the pipeline. He's a bit shorter than the type of player that coach Patrick Roy seems to favor on his blue line right now, but his offensive play would certainly be an asset to most teams.
He's a bit reminiscent of Mike Green in the offensive zone but with a pair of significant differences on the back end: Elliott can be more consistent on the defensive end, but Green plays a much more physical game.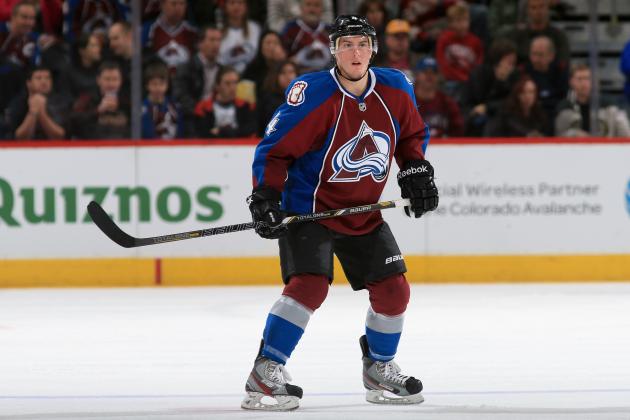 Doug Pensinger/Getty Images

Barrie is reminiscent of another undersized defenseman with the capability of making strong contributions on offense: three-time Stanley Cup winner Brian Rafalski, who retired at the end of the 2010-11 season.
Intelligent enough to compensate for his 5'10" frame, Rafalski became an indispensable part on the blue line for the New Jersey Devils and Detroit Red Wings over a 15-year career; Barrie's on-ice intelligence has the potential to develop the same way.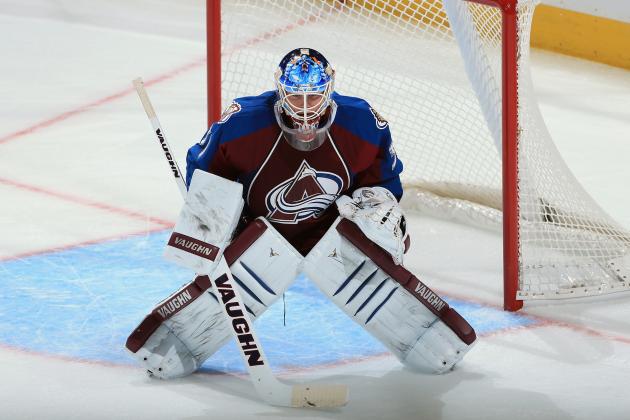 Doug Pensinger/Getty Images

Before he was drafted, Pickard told NHL.com that his favorite NHL team was the New Jersey Devils. Like Devils legend Martin Brodeur, he's a player capable of a heavy workload; in 2011-12, he played in 64 of 72 games for the WHL's Seattle Thunderbirds.
Also like Brodeur, Pickard excels at reading the play in front of him—especially important for a goalie with such an extensive workload, as it can prevent the sort of desperation saves that occasionally go bad.
Jeff Gross/Getty Images

Lerg may not be on the organization's radar right now as far as call-ups are concerned, but the undersized yet gritty winger is reminiscent in some ways of longtime Tampa Bay Lightning star Martin St. Louis.
Both players went undrafted out of college, found a minor league home and established themselves as leaders there.
An even closer comparison might be to ex-NHLer Eric Perrin, who jumped on the opportunity to join the Lightning in late 2004-05 and rode the call-up to a Stanley Cup ring.
Chris Leone has written for Bleacher Report since 2008 in multiple capacities. Follow him on Twitter @christopherlion.