Chelsea head into the weekend five points behind Arsenal for the Premier League lead. If the Blues are going to capture the title, home matches against clubs like Crystal Palace must result in three points. Anything less would be a disappointment.
A midweek Champions League triumph over Steaua Bucuresti allowed Chelsea to finish atop Group E. It also served as a bounce-back performance after last weekend's loss at the hands of Stoke City, which scored in the 90th minute to stun the Blues.
Crystal Palace currently find themselves in the relegation zone. A more positive outlook would be that they are just six points behind 10th place thanks to a bunched-up table. So even a slight jump in form would be enough to get them out of the bottom three.
Knowing that, let's examine all the key information for the Premier League clash, followed by a breakdown of the top storyline and a match prediction.
What's your prediction for Saturday's match?
Where: Stamford Bridge in London, England
When: Saturday, Dec. 14 at 10 a.m. ET (3 p.m. GMT)
Watch: NBC Sports Network and BBC One
Live Stream: NBC Sports Live Extra
Match Forecast (via Bloomberg Sports)
Chelsea: 70.4 percent
Crystal Palace: 10.4 percent
Draw: 19.2 percent
Top Storyline: Can Chelsea fix their recent defensive woes in league play?
Scott Heavey/Getty Images
Chelsea were able to keep a clean sheet in their win over Steaua Bucuresti. Their recent defensive performances in league play haven't been as encouraging, however. They allowed three goals apiece to Sunderland and Stoke, which both rank in the bottom half of the league in scoring.
Blues manager Jose Mourinho admitted after the loss to Stoke that the defense was starting to become a major concern, according to Sky Sports. Yet, he also pointed out the attack didn't play up to its capabilities, either, which further exposed the defensive woes:
Mourinho was asked about his defence, having conceded six goals in back-to-back away games at Sunderland and Stoke.

"It's a big concern," said the Chelsea boss. "I don't organise my teams this way. Individual mistakes sometimes kill a team, and the way we work.

"But, there are also the goals we didn't score. In the first half, we had lots of occasions in which a simple movement and finish would have meant the job was done. We should score more goals than we did."
Mourinho is right to point out that if the attack was more effective it would take some pressure of the back like. That said, the Blues have too much talent at the back to allow six goals to sides that aren't exactly filled with offensive firepower.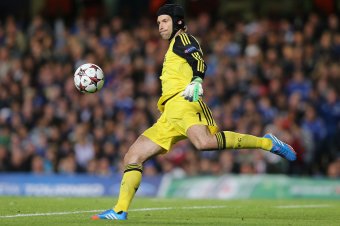 Ian Walton/Getty Images
Not only have their been mental lapses at the back, but goalkeeper Petr Cech hasn't been bailing out the defenders as much as he has in past years. So it's been lackluster form across the board that's led to the struggles, not just any single player.
While Chelsea have enough attacking talent to make up for those issues against some clubs, when it comes to facing top-tier opponents it won't be good enough. Making progress against Crystal Palace is key with a clash against Arsenal on the horizon.
On the flip side, the Eagles should be well aware of Chelsea's problems at the back and should counter-attack aggressively every time an opportunity presents itself. It's their only chance to stretch their winning streak to three.
Prediction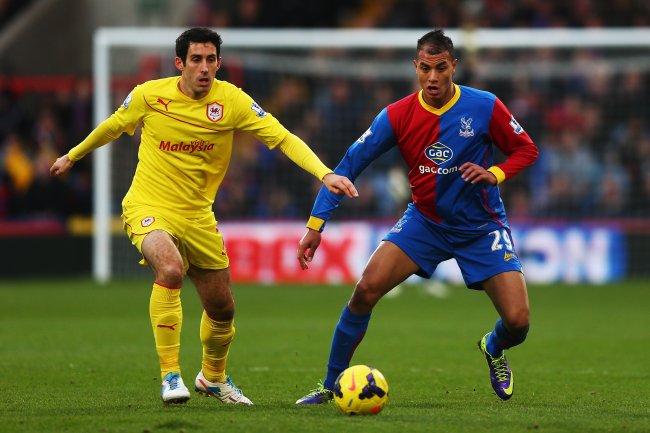 Paul Gilham/Getty Images
Crystal Palace are playing as of late and have a great chance to get out of the relegation zone in the near future if they maintain that form. Getting a positive result on the road against Chelsea is still very much an uphill battle for the Eagles, though.
The Blues will be motivated to put together a strong defensive performance to quell Mourinho's concerns. And led by an in-form Eden Hazard, the Chelsea attack should be able to break down the Palace back line to score a convincing win.
Chelsea 3, Crystal Palace 0