Leo "Terremoto" Santa Cruz figures to have a large contingent of fans at the Alamodome when he takes on Puerto Rican challenger Cesar Seda on Saturday. The WBC Super Bantamweight champion has become a major fan favorite at just 25 years old.
The large Mexican population in San Antonio will almost certainly be behind the young man from Huetamo, Michoacan de Ocampo. This bout isn't getting a lot of attention, but it could turn out to be a nice addition to the Mexican-Puerto Rican boxing rivalry.
One thing is for sure; whenever Santa Cruz is fighting, the punches will be flying.
The bout is part of the undercard for the Adrien Broner-Marcos Rene Maidana bout on what should be a thrilling night of boxing. Here's how you can watch the action.
When: Saturday, Dec. 14 at 8 p.m. ET
Where: The Alamodome in San Antonio, Texas
TV: Showtime
The Book on Santa Cruz and Seda
All Action, With No Rival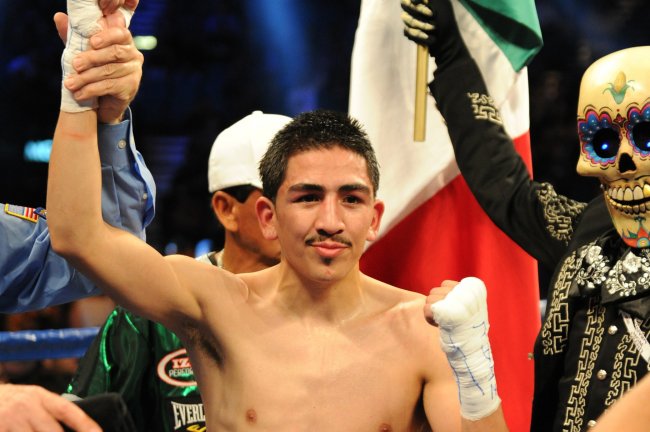 Jayne Kamin-Oncea-USA TODAY Spor
If Santa Cruz's nickname wasn't Terremoto, he could go by the moniker All-Action. It totally fits his fighting style and commitment to pleasing his growing fanbase. I've never seen a fighter apologize as much as Santa Cruz when he feels he's not at his best.
Mind you, the young champion is undefeated, but he holds himself to a very high standard. How long will it be before Santa Cruz is headlining his own cable network card? Unfortunately, it may be a while. It's not because he's not worthy, but on his side of the boxing promotion pond, there aren't a ton of well-known challengers.
In a perfect world, Santa Cruz would be inching towards a showdown with Guillermo Rigondeaux, but the Golden Boy-Top Rank beef will most likely make that impossible. At this point, fans can just hope a formidable super bantamweight arises from Golden Boy's ranks. If not, Santa Cruz may have to cross the pond—or entice an English fighter like Carl Frampton to come to America.
Not to Be Taken Lightly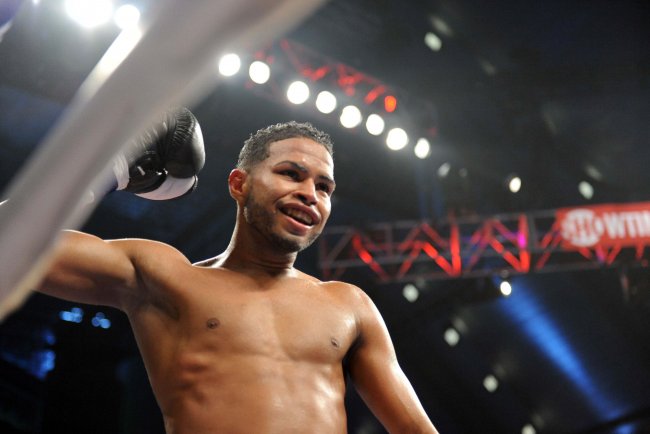 Joe Camporeale-USA TODAY Sports
Something tells me, Seda is about to bring Santa Cruz a little more trouble than many expect. Per Bovada, betting odds on Santa Cruz are -3000. Seda's generous and enticing odds are +1100.
Either the oddsmakers haven't seen Seda fight, or they are hoping you haven't. When he fought Omar Narvaez in April 2011, he was more than competitive. In fact, I felt he out-boxed the crafty champion. He has been extremely active since that fight and has won impressively in the five bouts he's had since then.
Who wins Santa Cruz-Seda, and how?
No one should be looking at this as an easy night for Santa Cruz—especially not the champion.
Prediction
While I really like Seda, I don't have the heart to pick the upset in this one. I've seen him fight on two occasions and I can see how he could give Santa Cruz his toughest test.
He's a southpaw with abnormally long arms, and he's very slick. His in-ring demeanor and style reminds you of one that is usually associated with Cuban fighters. If he can establish his jab and maintain it through the bout, he could be a problem for Santa Cruz.
That said, he did appear to tire late against Narvaez. With that to stain my opinion of him, I'll slow my upset pick and say Santa Cruz's pursuit and pressure wins him the late rounds.
Based on that and the influence of the Alamodome crowd, Santa Cruz will win a close unanimous decision and retain his title.
Follow me for news and musings on The Sweet Science.