Champions League Results 2013: Analyzing Biggest Talking Points of Group Stage
Use your ← → (arrow) keys to browse more stories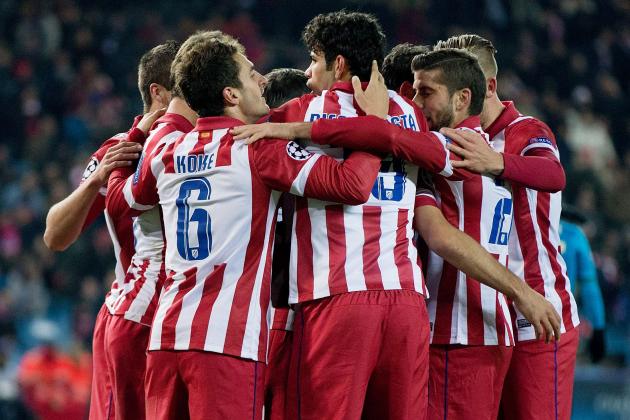 Gonzalo Arroyo Moreno/Getty Images

Now we can get down to business in the Champions League.
It's generally considered that the UCL doesn't get interesting until the knockout stages begin, when the matches become more important and the fat from lesser leagues is trimmed. While it's a bit of an overstatement, there is some validity in it.
Now the stage is set for the round of 16, following Wednesday's action. The group stage is officially completed, and here are the teams going through.
2013-14 UCL Group Stage Winners and Runners-Up

| | |
| --- | --- |
| Group Winners | Runners-Up |
| Manchester United | Bayer Leverkusen |
| Real Madrid | Galatasaray |
| Paris Saint-Germain | Olympiacos |
| Bayern Munich | Manchester City |
| Chelsea | Schalke |
| Borussia Dortmund | Arsenal |
| Atletico Madrid | Zenit St. Petersburg |
| Barcelona | AC Milan |
UEFA
Following the final whistle on the group stage, here are three of the biggest talking points.
AC Milan Are the Only Italian Team Left?!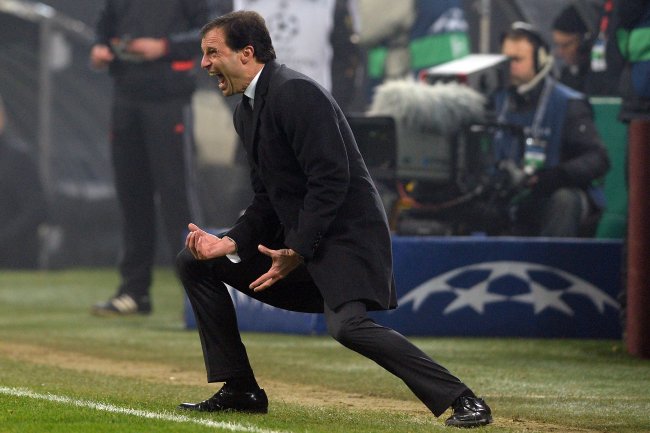 Claudio Villa/Getty Images
It isn't altogether surprising that AC Milan were able to advance to the knockout stages. In a group with the Rossoneri, Barcelona, Ajax and Celtic, things played out as you'd have expected when the draw was announced.
Is Juventus and Napoli failing to advance a worrying sign for Serie A as a whole?
What you couldn't have foreseen, however, was that Milan would be the only Italian team to make it past the group stage. Juventus were eliminated after a 1-0 loss to Galatasaray, while Kevin Großkreutz's goal doomed Napoli to third place in Group F.
Some had Juve pegged as a title contender, but their lack of a world-class striker was demonstrated as the club failed to break down organized defenses. Looking at the positive side of things, exiting the Champions League means Juventus can focus more on winning a third consecutive Serie A title.
How far Milan can go from here is questionable. The team has performed well under expectations, and Max Allegri appears to have no idea what his best team is, nor how it should be deployed.
Milan supporters should cherish whatever UCL matches are to come, because it could be a few years before the Rossoneri are in the top three in Serie A again.
Manchester United Fail to Carry over League Form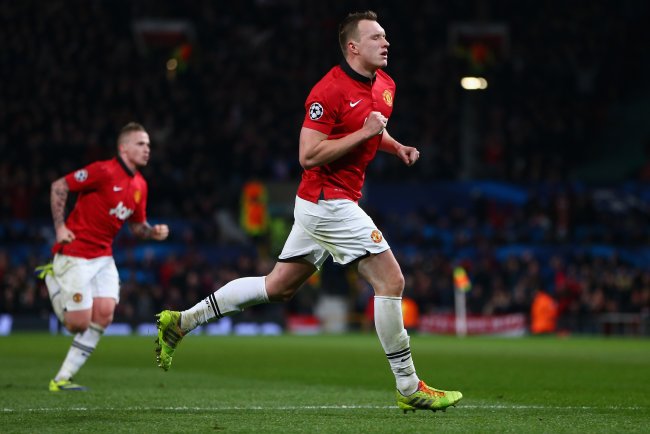 Michael Steele/Getty Images
Normally, teams want to perform as they are in their domestic league. In Manchester United's case, it's a blessing that their performances in the Champions League have been a far cry from how they've done in the Premier League.
Much has already been made about David Moyes' struggles in the Premier League, so there's no need to delve into that topic.
United have done very well in the Champions League, with a 9-2 aggregate defeat of Bayer Leverkusen and then the right results against Real Sociedad and Shakhtar Donetsk.
Going off reputation, you'd think the Red Devils will be a tough team in the knockout stages. Finishing first in Group A also means they avoid getting drawn against Barcelona, Bayern Munich, Real Madrid and Atletico Madrid in the round of 16.
Based off their performance this season, United are likely looking at a quarterfinal exit.
Robin van Persie has reverted to his old Arsenal self, in that he picks up niggling injury after niggling injury. That means too much is left to Wayne Rooney. Although the English forward is on a great run of form, when he's off his game, the entire squad suffers.
The midfield has also been a major problem area, especially with Michael Carrick out.
Against the best European sides, Manchester United would run into trouble.
How Far Can Atletico Madrid Go?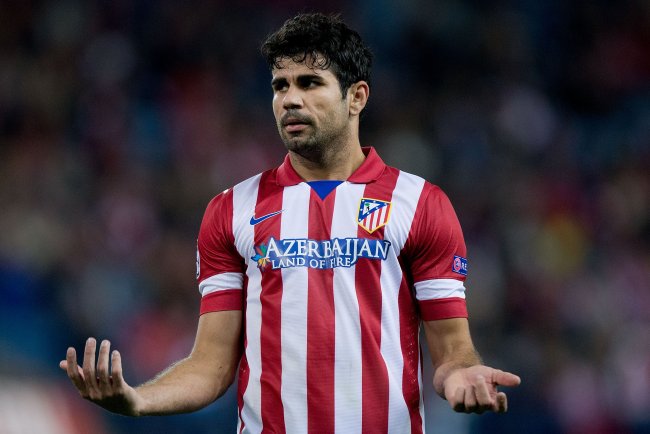 Gonzalo Arroyo Moreno/Getty Images
Few clubs looked better in the group stage than Atletico Madrid. They won Group G by 10 points and were one of the first to have earned a knockout place. While the group wasn't one of the toughest in the UCL, knocking off Porto in the Dragao and earning a draw in Zenit illustrate the strength of this club.
How far do you see Atletico advancing?
You keep waiting for the bottom to drop out at Atletico, but they're still keeping pace with Barcelona and have looked great in the Champions League.
It's success that doesn't often come to the Vicente Calderon, so Atletico need to strike while the iron is hot.
Diego Costa and Raul Garcia have been superb in the attack, while Diego Simeone's high-pressing, physical style gives opposing teams fits. How much further past this season this happens is anybody's guess.
Like Borussia Dortmund last year, Atletico are capable of making a run to the final, if everything goes right. On their best day, they can beat anybody in the world.
Follow @JosephZucker on Twitter.