NHL Player Comparisons for Toronto Maple Leafs' Top Prospects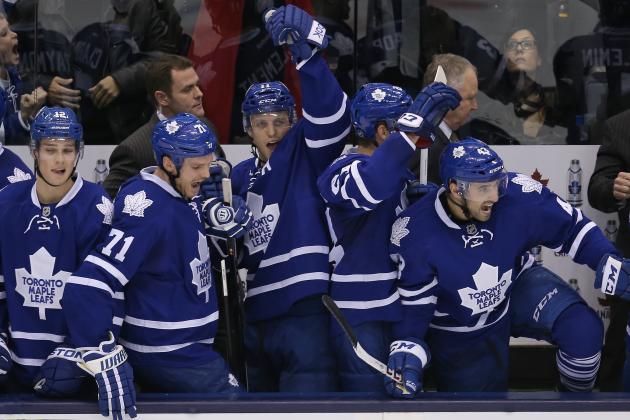 Tom Szczerbowski-USA TODAY Sport

The Toronto Maple Leafs have some very good prospects who have already become significant players on some nights this season. The team has been forced to use some young players through a combination of injuries and suspensions.
While many of the Leafs' stars have been acquired through trade or free agency, homegrown talent is beginning to blossom. Nazem Kadri and James Reimer are two good examples of this. Even with the salary cap likely rising in the coming years, teams will need to develop young talent through the draft and their farm systems.
To determine prospect status, we'll use the well-respected Hockey Futures criteria, which includes players 24 years old and younger that have not played more than 65 NHL games.
Let's look at the NHL player comparisons for these five Maple Leaf prospects.
Honorable mentions go to Matt Finn and Carter Ashton.
Begin Slideshow

»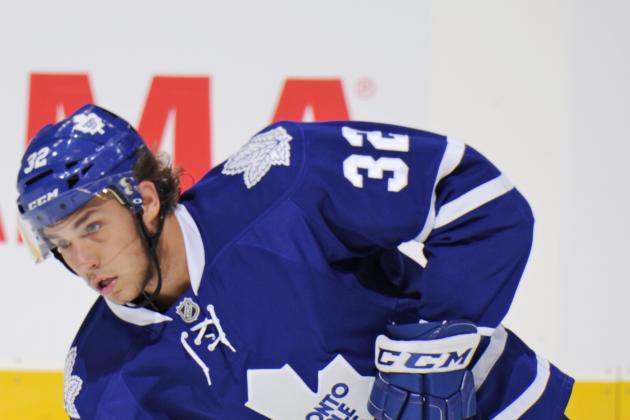 Graig Abel/Getty Images

Pro Player Comparison: Loui Eriksson
While Leivo shoots right, and Boston's Loui Eriksson shoots left, there are some strong similarities between these two skaters. Eriksson is a highly talented winger who can contribute in all three zones. Leivo has that type of all-around game as well.
The Leafs would likely want to see Leivo develop more of an edge to his game, but he is a scorer first. He projects to be a top-six forward if he gets the chance to develop at a controlled pace.
Leivo is good along the wall, and as he fills out, he will be more than a handful down low. Expect Leivo to be a very good pro in the years to come.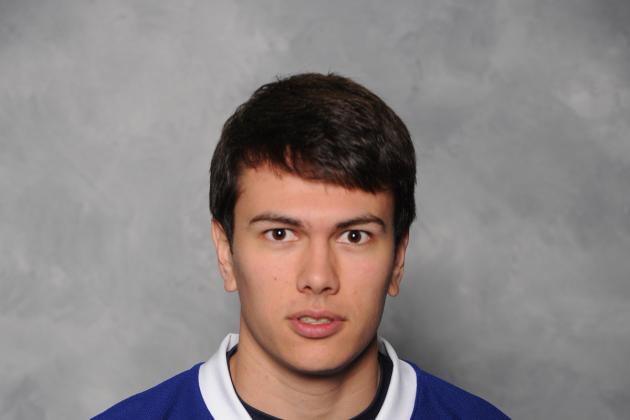 Graig Abel/Getty Images

Pro Player Comparison: Marc-Edouard Vlasic
Stuart Percy has a mature game for such a young player. Much like Vlasic, he is a very good puck-moving defender who is developing an offensive game.
Percy might not be quite as strong as a skater, but that is something that can develop as he learns the pro game. He should continue to grow in the next season or two, which should see his speed and strength improve.
Don't expect Percy to become a premier offensive defender, but he could develop into a very good all-around defender at the NHL level.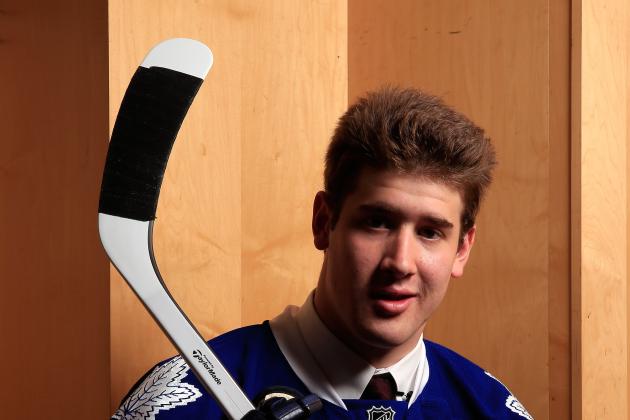 Jamie Squire/Getty Images

Pro Player Comparison: Jordan Staal
Frederik Gauthier has that always enticing combination of skill, size and great hockey sense. Much like Jordan Staal, his reach and agility will make him very difficult to move off the puck at the pro level.
Gauthier doesn't project to be a point-per-game scorer at the NHL level, but should be a very good second-line centre. His two-way game is already strong, and he thinks the game well beyond his years.
Gauthier offers a lot of hope for Leafs fans who have been waiting for a big, powerful centre at the NHL level for several years now.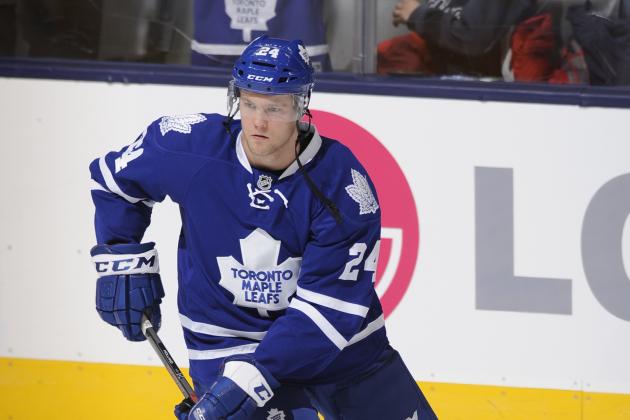 Graig Abel/Getty Images

Pro Player Comparison: Olli Jokinen
While some Leafs fans may not like this comparison, Jokinen has been very good when he's played with playmaking wingers.
That seems counterintuitive to many, but like Jokinen, Holland is not really a classic playmaking centre. He must continue to improve his on-ice vision, but is unlikely to ever produce a lot of assists.
Holland has good hands for a big man, and he has a good release. With so much upside, expect him to make an impact in the NHL sooner rather than later.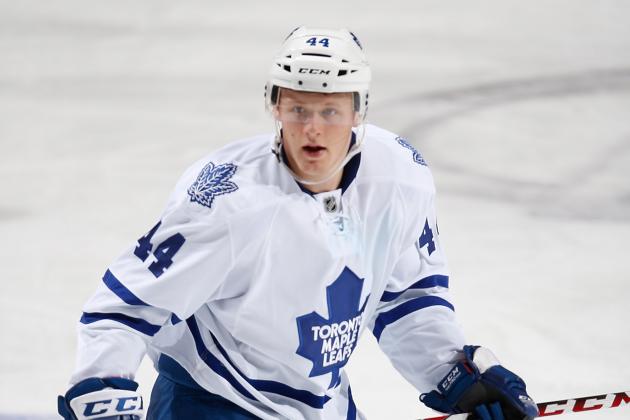 John Russell/Getty Images

Pro Player Comparison: Duncan Keith
Morgan Rielly has the kind of talent that could make him a perennial Norris Trophy candidate over his career. He has all the tools to be a dominant No. 1 defender.
The British Columbia native, much like Duncan Keith, has exceptional speed. Combined with his agility, and his ability to make plays at top speed, he could challenge for the team lead in scoring in a few seasons.
Rielly has a lot to learn in the defensive zone, but he's a heady player who is improving daily. He is one of the more promising defenseman prospects in the entire league.