Adrien Broner vs. Marcos Maidana: Fight Time, Date, TV Info and More
Use your ← → (arrow) keys to browse more stories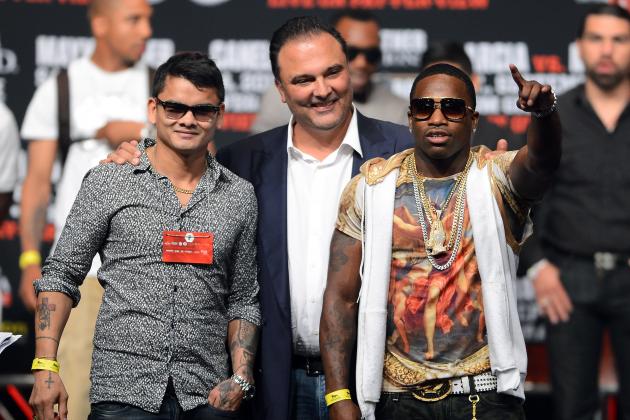 Ethan Miller/Getty Images

No fighter's mouth runs as much as Adrien "The Problem" Broner's (27-0, 22 KO). On Saturday at the Alamodome, Marcos Rene Maidana (34-3, 31 KO) will be trying to shut it.
Broner, the WBA welterweight champion, is well on his way to accomplishing his goals. He wants to be a headliner in boxing and make tons of money in the process. Not everyone is a fan, but the 24-year-old's star is undoubtedly ascending. On Saturday night, he'll be the feature attraction when he has his first title defense since dethroning Paulie Malignaggi in June.
Broner's win over Malignaggi was a controversial split decision. Some, including Showtime's Al Bernstein, felt Malignaggi deserved to win the fight. Bernstein shared his thoughts during the broadcast of Malignaggi's win over Zab Judah on Dec. 7.
Maidana is known for his toughness and power, but can he check Broner's chin? Here's how you can watch and find out.
When: Saturday, Dec. 14 at 8 p.m. ET
Where: The Alamodome in San Antonio, Texas
TV: Showtime
The Book on Broner and Maidana
Style, Substance or Both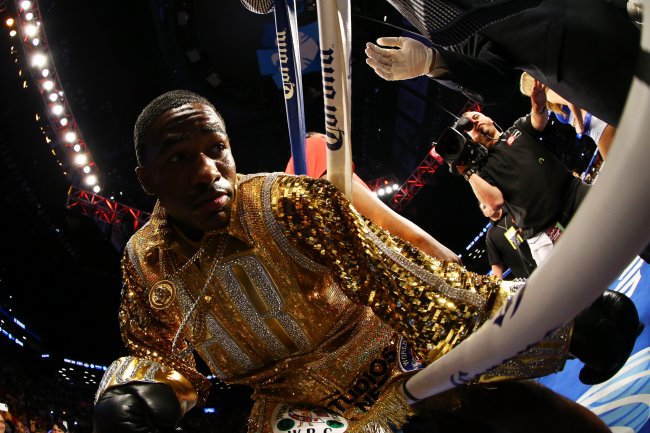 Al Bello/Getty Images
Broner has seemingly mastered the art of becoming the sport's must-see villain. His pre-fight insults drew the ire of some purists, brought a smile to the face of his fans, but made most boxing fans interested.
The most magnetic performers in the history of the sport have that quality. They are able to make fans want to see them fight—whether it's to see them lose or win. Floyd Mayweather Jr. has it, Julio Cesar Chavez had it—even Muhammad Ali had it in his time.
The world was not always so warm and fuzzy toward the Greatest.
In no way shape or form am I comparing Broner to these greats. He hasn't beaten anyone of note— besides Malignaggi. Some would debate the validity and weight of that win.
Still, Broner is making fights on cable network television feel like pay-per-views. That doesn't make him a great fighter, but it does make him a star.
The Silencer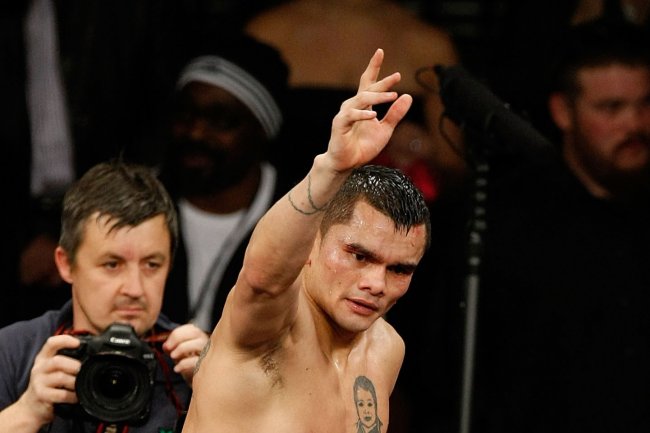 Ethan Miller/Getty Images
Maidana carries a no-nonsense demeanor into every fight. Sure he has a less-than standard hairstyle most times and some menacing tattoos, but he normally doesn't display much emotion. He comes into the ring looking to destroy his foes and he's been successful 31 times.
On Saturday night, he'll be the target of taunts; Broner will dance in the ring. His trainer Mike Stafford told Lem Satterfield of Ring Magazine that The Problem is learning Spanish, and he may speak the language to the Argentinian Maidana during in-ring trash talk.
It may be difficult for Maidana to keep his composure under that type of verbal assault. The only way to stop the clowning and teasing is to get the champion's respect with a punch. That may be easier said than done, though.
Numbers of Note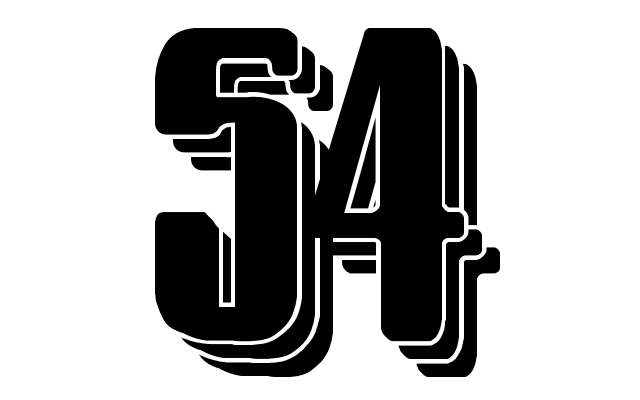 .
Over his last two fights, Broner has landed 54 percent of his power shots. You can look at that a few different ways. He stopped a tough lightweight in Gavin Rees in the fifth round back in February. However, Broner was a huge lightweight at the time. He was "struggling" to make weight and would subsequently jump two weight classes to 147 pounds to face Malignaggi four months later.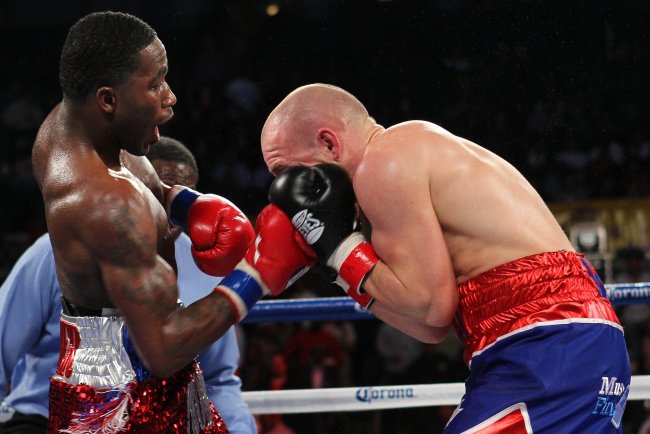 Ed Mulholland-USA TODAY Sports
Against Malignaggi, Broner found the mark 51 percent of the time with his power shots, but never hurt The Magic Man. Malignaggi does have an excellent chin, but it makes you wonder if Broner's punching power came with him when he jumped to welterweight.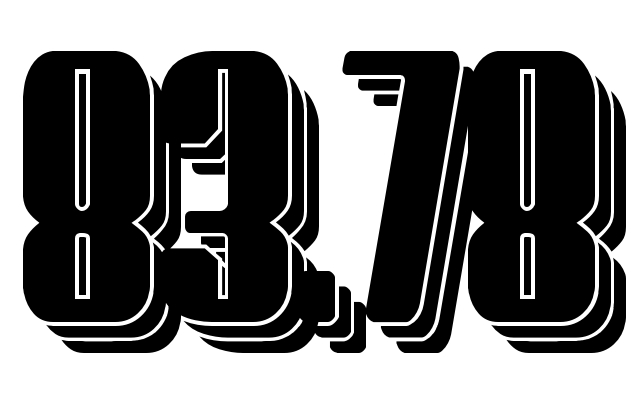 .
Maidana can punch; make no mistake about that. His KO percentage of 83.78 percent is nothing to sneeze at. You can add even more credence to his power-punching reputation when you consider he's stopped guys like Josesito Lopez and Jesus Soto Karass—both of whom are known for their chins and toughness.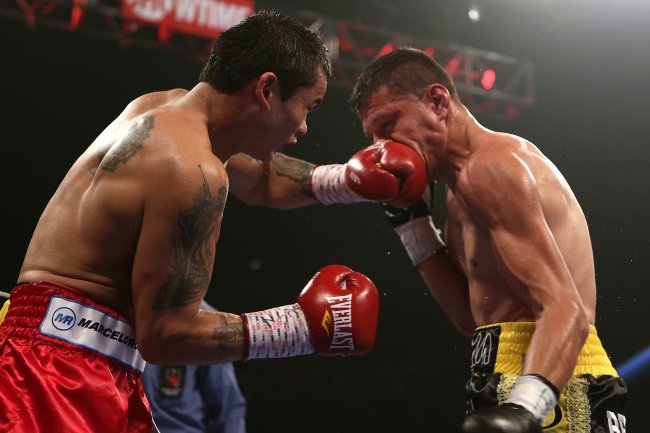 Josh Hedges/Getty Images
The primary issue for Maidana is how often can he land, and can he take Broner's shots.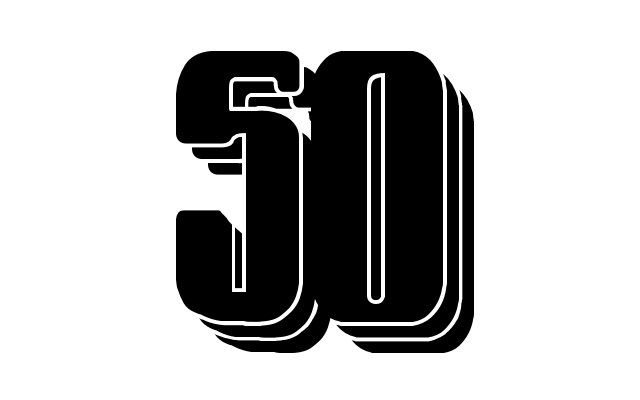 .
In a bit of a shock, after 100 simulated fights on Pisd's Title Bout Championship Boxing, Maidana won 50 times and Broner was victorious in just 44. Six of the simulations were draws and Maidana scored 26 of his wins by KO.
Only 11 of Broner's wins came via KO. Does the computer know something about this matchup?
Who wins Broner-Maidana and how?
Prediction
Broner is brash, immature and controversial, but he is talented. When he faces Maidana, he'll be in the ring with a man long on toughness, but quite possibly too short on the physical skills necessary to solve The Problem.
Maidana's keys to winning the fight are establishing a jab and staying persistent with his body punching. Malignaggi was able to find success with that strategy, but he didn't have the power to force Broner to respect him in the middle and late rounds.
The only issue with that game plan for Maidana is that he isn't as fast Malignaggi. Broner will have a decided edge in quickness and that has been a death wish for Maidana in the past. Devon Alexander boxed circles around him and Amir Khan's speed was the big factor when he defeated him.
Broner's quick-twitch athleticism will be too much for Maidana and will lead to a unanimous decision win. Maidana does have a shot, but not a very good one.
Adrien Broner's punch stat numbers per CompuBox
All other statistics per BoxRec.com
Follow me for news and musings on The Sweet Science.