The winter meetings are in full swing, and it seems like no player is safe. OK, maybe a lot of the marquee players are safe for teams. But with names like Matt Kemp, David Price and Brandon Phillips floating around, the possibilities seem endless.
Now in day three of the winter meetings, trades for all three of those players are being discussed, and the picture is beginning to become a little clearer on the possibility of certain players going to rumored teams.
Here are the best potential trades that are heating up during the winter meetings.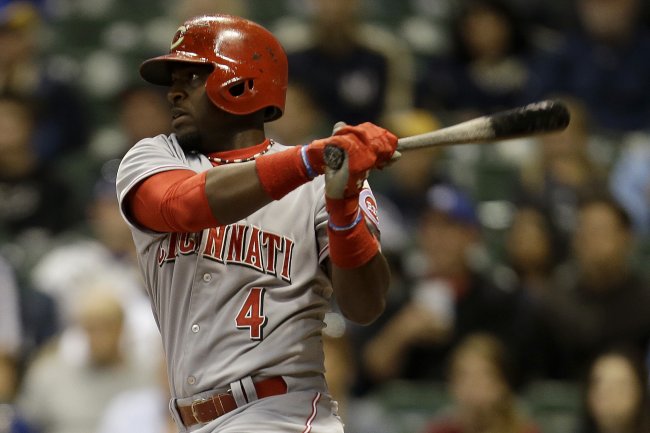 Mike McGinnis/Getty Images
Brandon Phillips
The three-time All-Star second baseman has been a focal point throughout the offseason and was spotlighted again on Wednesday. Ken Rosenthal of Fox Sports reported that a Phillips deal could still be made if the team finds a deal that would improve the roster next season:
Sources: #Reds' Phillips definitely in play. Team will move him if it improves club in '14.

— Ken Rosenthal (@Ken_Rosenthal) December 11, 2013
Tim Dierkes of MLB Trade Rumors followed that up with a story and a hashtag about the New York Yankees, though he acknowledges no conversations between the Reds and Yanks at this time:
Brandon Phillips Still In Play http://t.co/O83PCw0nlT #yankees

— Tim Dierkes (@mlbtryankees) December 11, 2013
Speculation is abound surrounding Phillips, but his name certainly appears to still be on the trading block.
He's one of the best offensive second basemen in the league and does it all at the plate, so it's not surprising he's receiving so much attention.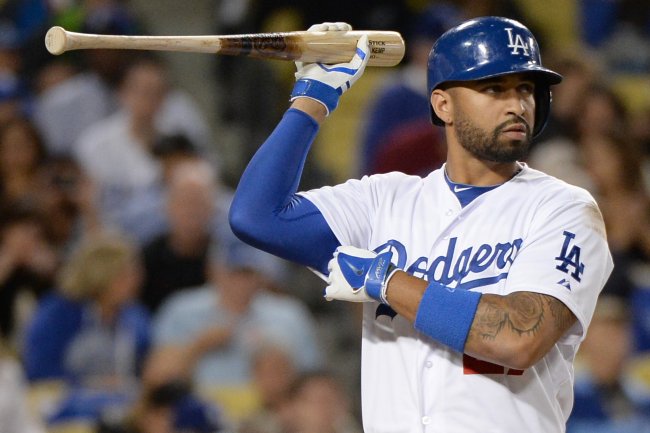 Harry How/Getty Images
Matt Kemp
After talks surrounding Matt Kemp began to swirl throughout the winter meetings, it appears the outfielder will not be going anywhere, according to Jayson Stark of ESPN:
Matt Kemp's agent, Dave Stewart, says #Dodgers informed him today "they have no plans to move him." More to come at http://t.co/J9TlkjRmi3

— Jayson Stark (@jaysonst) December 11, 2013
But just four hours prior, Jon Morosi of Fox Sports reported that Kemp still stood a good chance of getting traded:
Matt Kemp still stands an excellent chance of being traded. My column from the winter meetings: http://t.co/NMC7A7YO6X @FOXSports1

— Jon Morosi (@jonmorosi) December 11, 2013
With rumors from both sides of the conversation, nothing seems set in stone for Kemp. In Morosi's story, he also reported that the Boston Red Sox, Seattle Mariners and Detroit Tigers were all in discussions with the Dodgers for Kemp.
Whichever sides of the rumors fans believe, the Kemp conversations will continue to swirl until he dons a Dodgers jersey next season. And they might even continue after that point.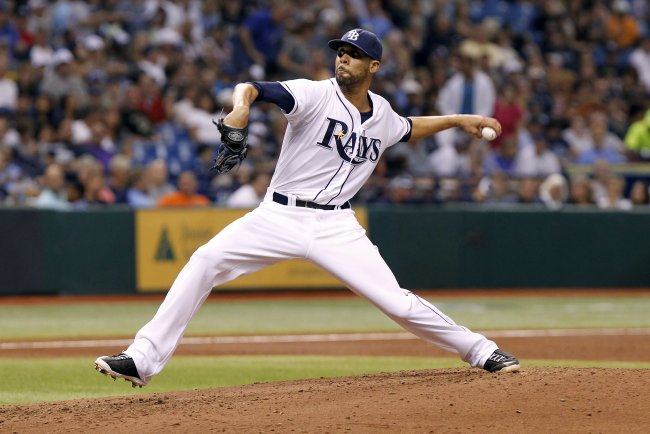 Kim Klement-USA TODAY Sports
David Price
The 2012 Cy Young Award winner has been the biggest player on the trading block during the offseason. And with one quick click of the send button, Ken Rosenthal appears to have ruled one team out for the Rays' ace:
Just saw David Price's agent, Bo McKinnis, in lobby. Asked if Price would consider extension with #Mariners. Said no. MORE

— Ken Rosenthal (@Ken_Rosenthal) December 11, 2013
Asked McKinnis if Price would consider extensions with other teams. Said yes. Asked which clubs. He declined to answer.

— Ken Rosenthal (@Ken_Rosenthal) December 11, 2013
Which player is most likely to get traded?
With the Seattle Mariners seemingly out, teams like the Texas Rangers and Dodgers seem to be in the mix for Price. A rotation that already includes Clayton Kershaw, Zack Greinke and Hyun-Jin Ryu would become elite if the Dodgers land the talented lefty.

The Rangers, on the other hand, are in need of a starting pitcher after Yu Darvish. One of the reasons Price might have shunned away from the Mariners is because he didn't see them as a place where he can have postseason success, which is why the last two teams make sense.
Whether it's the fact that he wants to continue playing in the postseason or just simply doesn't want to live in the Pacific Northwest, if Price is likely to sign with either the Rangers or Dodgers, there could be a trade before the winter meetings are over.