Ah, the winter meetings. Not only is it one way that baseball stays relevant throughout the year, but it is also a time where teams can change their fate through blockbuster trades.
One huge trade has already been made with Mark Trumbo going to the Arizona Diamondbacks in a three-team deal, and more are sure to come.
While not all of these trades will be made, here are a few potential deals that make the most sense during the winter meetings.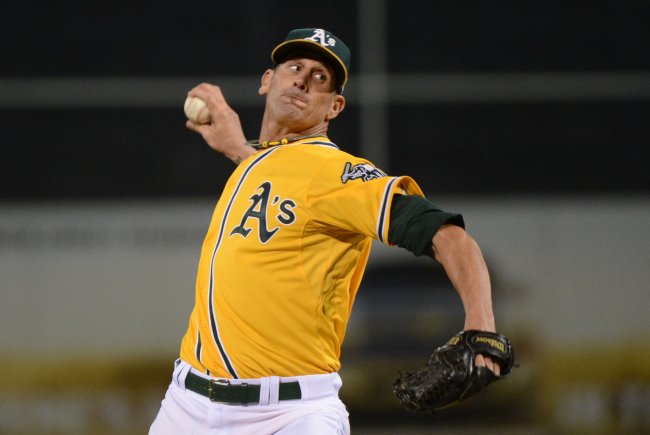 Kyle Terada-USA TODAY Sports
Grant Balfour to the Orioles
One of the best closers in the MLB last season with the Oakland Athletics, Grant Balfour would make perfect sense for the Baltimore Orioles. Ironically enough, he and Jim Johnson would be basically switching places.
FOX Sports' Ken Rosenthal tweeted about the potential of a deal between the A's and O's on Tuesday morning:
#Orioles definitely on Balfour, as @Jim_Duquette and others have said. Trying to get a deal done.

— Ken Rosenthal (@Ken_Rosenthal) December 10, 2013
Johnson co-led the MLB last year in saves (50) but was inconsistent on many occasions and finished with an MLB-leading nine blown saves as well. Balfour, on the other hand, finished with just 38 saves last year, but went 44 consecutive games before blowing a save against the Houston Astros last season.
The Orioles need consistency at the end of the bullpen to go along with a lot of other parts on the roster that could lead to postseason success. If this deal goes through, it is one that could benefit the O's for years to come.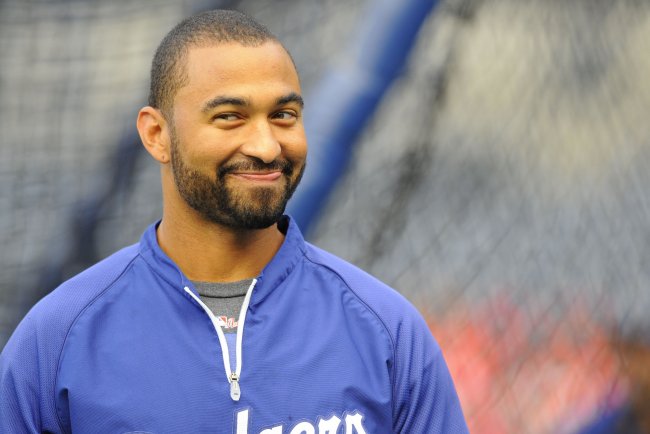 Christopher Hanewinckel-USA TODA
Matt Kemp to the Mariners
The Seattle Mariners appear to have already made their biggest deal of the offseason, signing Robinson Cano from the New York Yankees, but other deals need to take place to make this team competitive once again.
One player that has been talked about for the Mariners is Matt Kemp of the Los Angeles Dodgers being traded to Seattle. On Wednesday, Jon Morosi of FOX Sports tweeted out his story about the possibility of where Kemp could land, with the M's being a possible suitor:
There is still a good chance Matt Kemp will be traded this winter. My column from the winter meetings: http://t.co/NMC7A7YO6X @FOXSports1

— Jon Morosi (@jonmorosi) December 11, 2013
One of the biggest reasons why this deal makes sense is the Dodgers' willingness to pay some of the remaining $128 million left on Kemp's six-year deal. After paying a substantial amount for Cano, Seattle needs to make a smart deal and likely can't afford to overpay for the risk of injury that comes along with Kemp.
With holes in the infield, the Dodgers could look into the possibility of getting either Kyle Seager or Mike Zunino, but the likelihood of a trade for Taijuan Walker doesn't look like a possibility anymore, according to Jon Heyman of CBSSports.com:
taijuan walker looks untouchable, but mariners will consider trading top positional prospects for price, maybe even zunino

— Jon Heyman (@JonHeymanCBS) December 10, 2013
While later reports of David Price likely not signing an extension if he were traded to the Mariners later surfaced, there is another deal that would make sense for the 2012 Cy Young Award winner.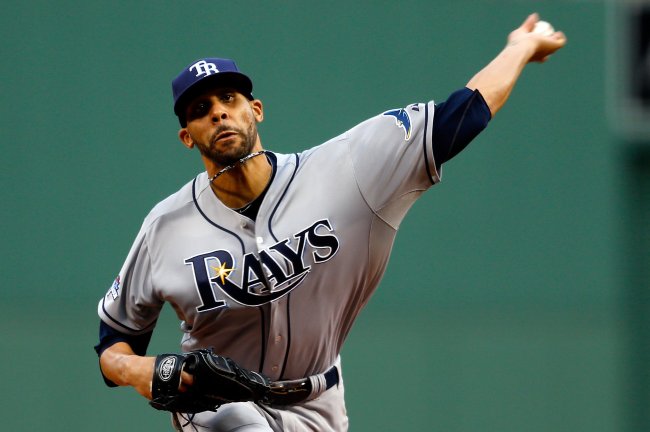 Jim Rogash/Getty Images
David Price to the Rangers
The Tampa Bay Rays have a knack for letting go of players they likely won't be able to sign in the future. For example, they traded James Shields to the Kansas City Royals last season for Wil Myers and never looked back. Now dealing David Price looks almost inevitable.
Heyman believes the Texas Rangers are in serious contention for Price (per CBSSports' Matt Snyder):
ICYMI: mariners, rangers, dodgers most serious david price players. @CBSSports http://t.co/LLb8AXJ06c

— Jon Heyman (@JonHeymanCBS) December 10, 2013
The Rangers already have Yu Darvish, but lack true punch after their ace. Derek Holland, Alexi Ogando and Matt Harrison are all formidable pitchers, but none of them are David Price. And with pieces that fit into the Rays system, this deal would make sense.
The way the Rays work is that they typically go after young players that they can turn into stars, like Myers or Chris Archer this past season.
If the Rangers were willing to deal a player like Jurickson Profar, who could play at shortstop or second base depending on where Ben Zobrist plays, they could fill a need for Tampa Bay.
Talks of Price to the Seattle Mariners started to heat up over the last few days, but a quick talk with David Price's agent Wednesday morning clarified everything for Rosenthal:
Just saw David Price's agent, Bo McKinnis, in lobby. Asked if Price would consider extension with #Mariners. Said no. MORE

— Ken Rosenthal (@Ken_Rosenthal) December 11, 2013
Asked McKinnis if Price would consider extensions with other teams. Said yes. Asked which clubs. He declined to answer.

— Ken Rosenthal (@Ken_Rosenthal) December 11, 2013
While the fact that the Rangers have already traded Ian Kinsler to the Detroit Tigers might make it seem like Texas wouldn't be looking to deal another middle infielder, the Rangers said in late November that they were still willing to deal either Profar or Elvis Andrus, also according to Rosenthal:
Source: #Rangers remain open to trading Andrus or Profar in right deal. So, talks with #STLCards or for #Rays' Price still possible.

— Ken Rosenthal (@Ken_Rosenthal) November 21, 2013
The Price-Profar trade also makes sense because the Rays already have plenty of depth on the mound. With the emergence of Alex Cobb and Matt Moore coupled with the season Chris Archer put together, the Rays have a healthy rotation for years to come.