With the somewhat lackluster performance of Samuel Eto'o this season, few Chelsea supporters were likely heartbroken to learn the Cameroon striker may look for a move to MLS at the end of this season.
The Guardian's Dominic Fifield reported that Eto'o, who is a free agent in the summer, could follow the trail to the United States blazed by a few former Premier League players:
Los Angeles Galaxy, DC United and Club Deportivo Chivas USA are potential destinations. Seattle Sounders and Chicago Fire also likely to express interest. The four-times African player of the year had been heavily linked with FC Toronto, coached by the former Blackburn and Queens Park Rangers defender Ryan Nelsen, but is thought to favour a move to the US rather than Canada.
From a Chelsea perspective, Eto'o leaving won't be shocking news. He was nothing more than a stopgap striker, after Wayne Rooney stayed at Manchester United and the Blues failed to bring in another forward. Signing Eto'o gave the club a proven commodity, and a player who's won everything at the club level.
He can help get Chelsea along until a better option is found.
When his contract is up, there's little reason to keep the Cameroonian star around. He's 32 years old and hasn't played well this year, scoring twice in nine league appearances.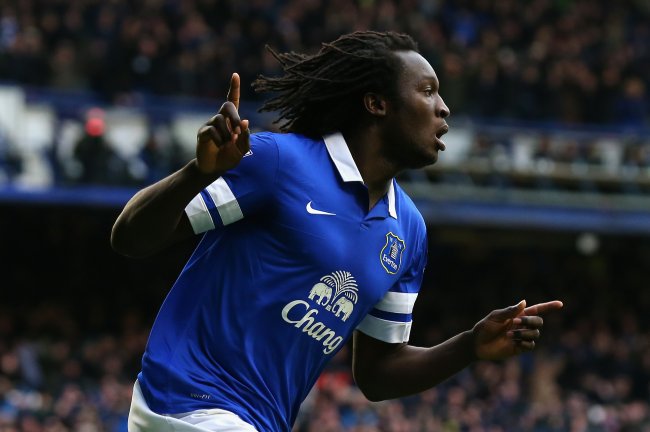 Alex Livesey/Getty Images
After this season, Romelu Lukaku will be returning from his loan at Everton, and the Blues will have an entire summer with which they can try to lure Rooney or any number of world-class strikers from abroad to Stamford Bridge.
Either of those strategies would be better than relying on Eto'o for another season.
The news that Eto'o would target MLS shouldn't come as a huge surprise, either. The league has gained a reputation as being a bit of a retirement home for aging stars.
It's a reputation that's a bit unfair now, but plenty of MLS clubs target one or two players with Eto'o's pedigree every summer in an effort to strengthen the club brand and provide an immediate upgrade on the pitch.
Moving to the U.S. gives Eto'o a chance to make good money playing in a league that continues to grow in stature and quality.
Although the Chelsea striker could find a place on plenty of squads throughout Europe, this move would almost guarantee him first-team football each and every week and a larger role than he could get anywhere else.
Should he do so this summer, would Samuel Eto'o be moving to MLS too early?
In addition, he won't have to worry as much about what moving to MLS would do to his place in the national team. The 2014 World Cup will likely be the swansong for the player. He may feature in another Africa Cup of Nations or two, but it's hard to envision a 36-year-old Eto'o starring in Russia for the next World Cup.
It would be interesting to see how well Eto'o would do in MLS—just because you've got the talent, it doesn't guarantee automatic success.
Plenty of designated players have joined the league and been massive busts, mostly due to their lack of effort and respect for MLS. Of course, there are also guys like Robbie Keane, David Beckham, Marco Di Vaio, Juan Pablo Angel and Guillermo Barros Schelotto who thrive.
Nabbing Eto'o would be a major coup for whichever club could pull it off, and only time will tell how this story unfolds over the course of this season.
Follow @Joseph Zucker on Twitter.