'09-'10 College Basketball Preseason Rankings: Top 5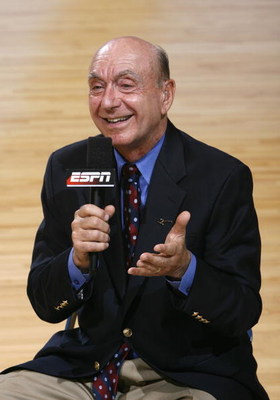 College basketball season is just around the summer and as Vitale would say "It's college basketball, baby. Nothing beats a great game of college basketball."
So I made these rankings and they are based off of players thought to be staying in the draft or coming back to school. Here are your top 5 preseason teams, baby.
# 5 Michigan State Spartans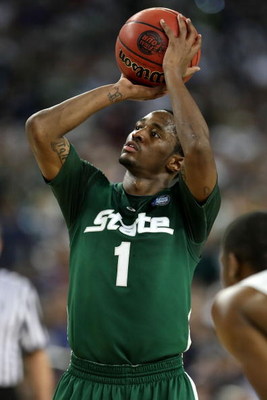 Key Players Lost: Goran Suton, Travis Walton.
Newcomers: Derrick Nix, Garrick Sherman, Dion Sims.
An experienced squad led by All-Big 10 guard Kalin Lucas should be a force to be reckoned with this season, even with the key departures of Suton and Walton. Add in Raymar Morgan and Draymond Green and this team looks very very good.
# 4 Villanova Wildcats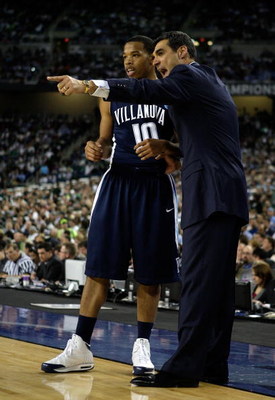 Key Players Lost: Shane Clark, Dante Cunningham, Dwayne Anderson.
Newcomers: Mouphtaou Yarou, Maalik Wayns, Dominic Cheek, Isaiah Armwood.
Rich with talent all around, with the likes of Corey Fisher, Scottie Reynolds, Reggie Redding, Corey Stokes, and Taylor King who sat out last year after transferring from Duke. Once you add two great forwards into the mix with Yarou and Armwood, and two good guards in Wayns and Cheek and you get top 5 team.
The beginning of the year might be a little bumpy as the freshmen get used to the college game but by the end of the season look for VIllanova to claim the Big East.
# 3 North Carolina Tar Heels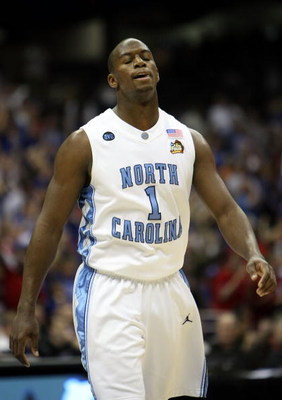 Key Players Lost: Tyler Hansbrough, Ty Lawson, Wayne Ellington, Bobby Frasor, Danny Green.
Newcomers: John Henson, Dexter Strickland, Leslie McDonald, David Wear, Travis Wear.
Losing the 2008 Naismith Player of the Year, along with the 2009 ACC Player of the Year, along with an All-ACC Third Team member and a All-ACC Honorable Mention member can't be an easy thing to deal with, but it can't be to bad when you have the #5 ranked recruiting class, which has 5 players ranked in the top 65 players in the nation.
Combined with an elite group with the likes of Ed Davis, Marcus Ginyard, Deon Thompson, and Tyler Zeller to players such as Henson and Strickland who will make an immediate impact and you have one of the best teams in the nation.
# 2 Kansas Jayhawks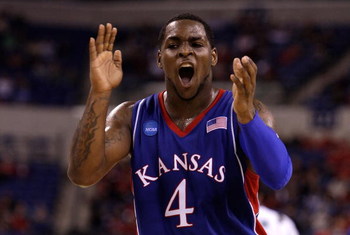 Key Players Lost: None.
Newcomers: Xavier Henry, Elijah Johnson, Thomas Robinson, C.J. Henry.
A team with just Sherron Collins and Cole Aldrich would likely be a top 15 team. When you take into account they add the Henry brothers and Johnson to help out on the perimeter and Robinson an underrated big man from New Hampshire, you get one of if not the best team in the nation.
If I was a betting man I would have to say Kansas title chances are pretty good. They will definitely finish in first or second in the Big 12.
# 1 Kentucky Wildcats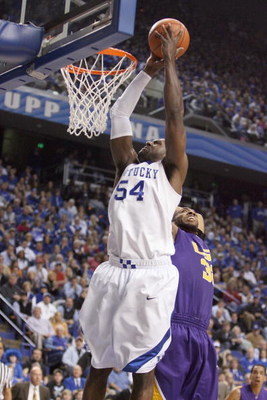 Key Players Lost: None (I'm assuming Meeks pulls out of the draft.)
Newcomers: John Wall, DeMarcus Cousins, Eric Bledsoe, Daniel Orton, John Hood, Darnell Dodson.
Patterson will definitely be back, and I assume Meeks will make the smart decision and come back to work on his ball handling and shot selection. That might be the best 1-2 punch in the nation, arguably of course. Then you have Wall and Bledsoe running the point, Cousins and Orton rotating with Patterson for the 4 and 5 positions, Hood and Dodson at the 3 spot along with improving Perry Stevenson and you have the best team in the nation.
Some will say my opinion is completely biased, and maybe it is but I don't see anyone stopping this group of kids come March.
Keep Reading

UNC Basketball: Like this team?