In his Monday press conference, Manchester United manager David Moyes took "complete responsibility" for his side's recent wobbles.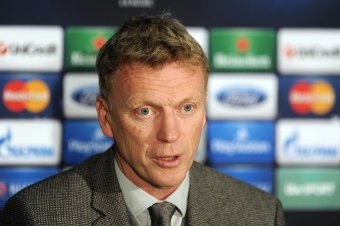 Chris Brunskill/Getty Images
"The players are hurting because they're used to winning," he remarked (BBC). "I need to make sure I'm getting the best out of the players and we are performing as well as we possibly can."
That Moyes took over a club just weeks removed from winning the Premier League and proceeded to win only six of his first 15 matches might have as much to do with a tired, ageing squad that had previously overachieved as much as anything else.
But it's the same squad (minus the addition of Marouane Fellaini) with which Moyes' predecessor, Sir Alex Ferguson, won the division by a whopping 11 points barely eight months ago—an achievement, given United's current position of ninth in the standings, that likely speaks more to Ferguson's capabilities than Moyes' inabilities.
It's in such light that Ferguson's nomination for FIFA's Coach of the Year award should be seen.
FIFA World Coach of the Year for Men's Football nominees: Sir Alex Ferguson, Jupp Heynckes, Jürgen Klopp. #BallondOr pic.twitter.com/Ja4TiUIPWb

— FIFA Media (@fifamedia) December 9, 2013
No, he didn't guide his club to a treble last spring, and no, his side didn't reach the Champions League final.
But what he accomplished with a group of players that has since proven itself to be rather average stacks up nicely against what fellow nominees Jupp Heynckes and Jurgen Klopp did with Bayern Munich and Borussia Dortmund, respectively.
A purely statistical examination reveals little difference between last season's United and this term's instalment. The possession numbers are almost identical; the passing accuracy is separated by just three percentage points. And Wayne Rooney, to single out one player, is actually scoring at a better clip and placing more of his shots on target this campaign than last. (All statistics courtesy of Squawka.)
FIFA's official Coach of the Year nominees announcement.
In other words, the characteristics that made United champions in 2012-13 were mostly intangible ones: a winning mentality, an unflappable self-belief and the ability to execute key actions at vital moments.
All three are down to coaching and all three have been notably absent this season.
There's a notion making the rounds that Ferguson winning the Coach of the Year gong would be little more than a lifetime achievement award. It's a misguided one.
Few of the players with which Ferguson won the Premier League would come anywhere near the first teams at Arsenal, Chelsea or Manchester City, never mind Bayern or Dortmund.
That he was named a nominee for the award was hardly a mistake. If anything, he fully deserves it.