Utah Jazz center Enes Kanter tried to hit Richard Jefferson with a lob pass in the post but put a little too much lob on it and ended up taking out a cameraman.
Here's a front angle of the head shot.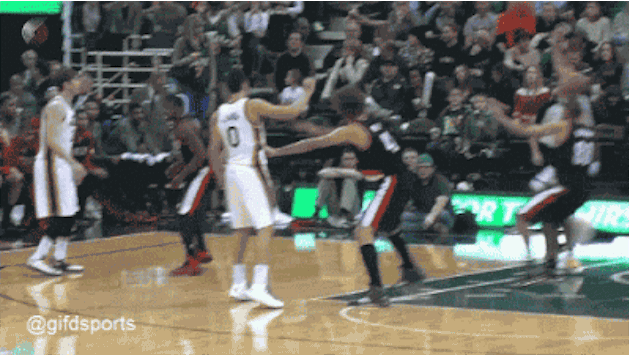 The cameraman would be OK, and the Blazers went on to win 105-94.
GIFs via Fat Man Writing.