College Bowl Predictions: Projecting Winner of Every BCS Game
Use your ← → (arrow) keys to browse more stories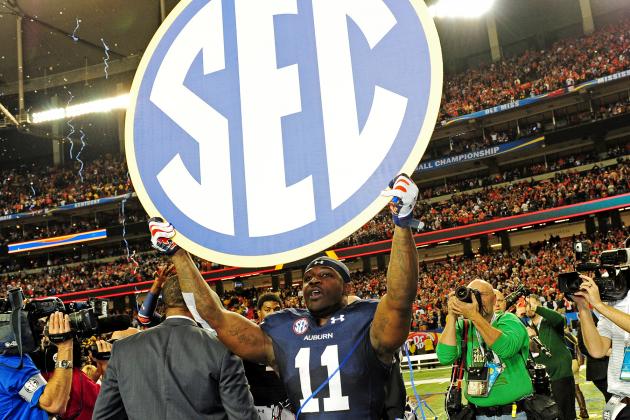 Kevin Liles-USA TODAY Sports

The full slate of BCS games to conclude the 2013 campaign was announced on Sunday night, rewarding 10 programs for their elite efforts over the course of the season.
Although the first major playoff game—the Rose Bowl—doesn't kick off until New Year's Day at 5 p.m. ET, it's not too early to start analyzing the matchups and projecting some winners.
Let's take a look at each game and predict some victors.
Rose Bowl: No. 4 Michigan State vs. No. 5 Stanford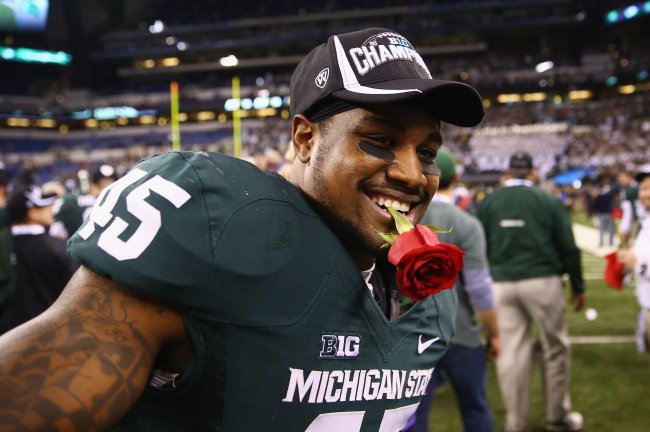 Andy Lyons/Getty Images
It is fitting that two of the top defenses in the nation are meeting in the 100th edition of The Granddaddy of Them All, as this is going to be an old-school, smashmouth football game.
Both the Spartans and Cardinal feature tough ground games and defenses that are capable of holding the opposition to limited point totals. They both know that this one will be won in the trenches and have a few weeks to prepare for what will be nothing short of an absolute dogfight.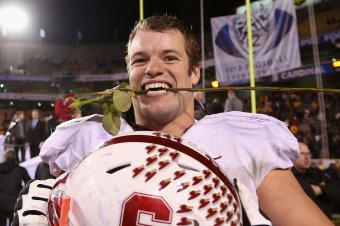 Christian Petersen/Getty Images
Michigan State boasts the No. 1 overall defense in the nation and is No. 4 in points allowed. It is led by one of the best secondary units in the country and can completely take the opposing receivers out of the picture.
However, Stanford's front seven has helped this team become the No. 3 squad against the run this year. It's hard to imagine either side getting too many yards, and it will likely come down to turnovers and special teams.
Whichever group can bust a big return and/or avoid committing costly errors will likely come out on top. I'm giving a slight edge to MSU.
Prediction: Michigan State 17 – Stanford 14
Fiesta Bowl: No. 6 Baylor vs. No. 15 UCF
This isn't the most exciting matchup, but it should be a fun one for fans who love offense.
The Bears are the top scoring team in the land and should be able to impose their will on the Knights. They averaged 53.3 points per game this year and should be able to easily eclipse that number against a subpar program from the American Athletic Conference.
While Central Florida features a solid quarterback in Blake Bortles and an above-average rusher in Storm Johnson, it's hard to see this side matching high-flying Baylor on the scoreboard.
UCF just isn't prepared for this type of test and will be completely outgunned and outmatched out in the desert.
Prediction: Baylor 59 – UCF 24
Sugar Bowl: No. 3 Alabama vs. No. 11 Oklahoma
'Bama fell just short of a third straight national title appearance, thanks to a loss in the Iron Bowl in stunning fashion.
Now the Crimson Tide are angry and looking to roll past the last remaining squad standing in their way this year. That happens to be a mediocre Oklahoma team that wasn't even able to win the wide-open Big 12.
Head coach Nick Saban is giving his opponent plenty of respect in the press, as per Aaron Suttles TideSports.com:
To play someone that has a tradition and respect that we have for the University of Oklahoma is a real honor for our team. Coach Bob Stoops is obviously done a fantastic job there. He's a good friend and we really respect all that he's done, so this should be a great game for the city of New Orleans and for the Allstate Sugar Bowl. We're certainly excited about having the opportunity to be a part of it.
However, it's hard to imagine the 'Bama players and staff being truly excited about this one when they had the chance for the rare three-peat slip through their grasp.
It's going to be a lopsided affair, with the Sooners having a loss to lowly Texas on their record this year. That is a program that the Tide would have likely obliterated by at least two scores this year had they played.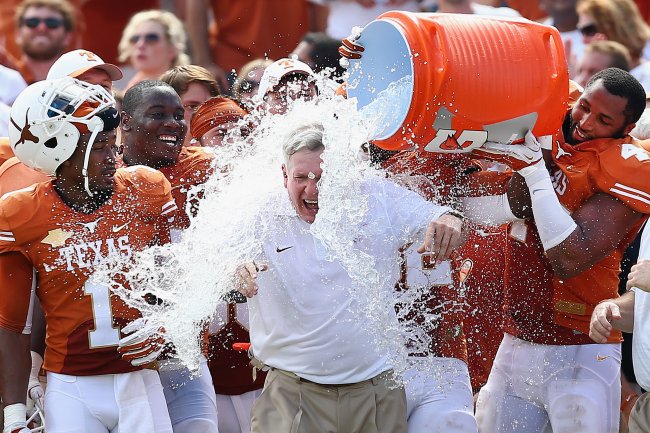 Tom Pennington/Getty Images
Expect Alabama to come out of this one a bit sluggish after over a month of rest and disappointment but turn it around before the second half starts. It should open a big lead in the third quarter and put the Sooners down for good shortly after.
Prediction: Alabama 35 – Oklahoma 14
Orange Bowl: No. 7 Ohio State vs. No. 12 Clemson
Streeter Lecka/Getty Images
Ohio State is another program that has every right to be disappointed about how the 2013 campaign ended.
The Buckeyes allowed a fourth-quarter lead to slip away in the Big Ten title game and lost out on a chance to contest for the crystal trophy. Instead of a second straight undefeated season and a trip to Pasadena, OSU will be heading to Miami to take on Clemson.
It's not a terrible consolation prize, but Urban Meyer and his squad had so much more to play for up until last Saturday. Don't be surprised if that letdown seeps into the team's next game against the Tigers.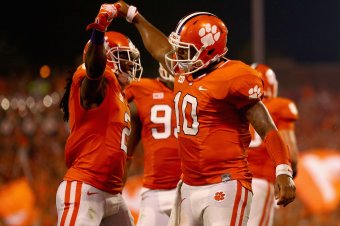 Streeter Lecka/Getty Images
Clemson is more than capable of hanging with the big boys, despite two embarrassing losses this season. Quarterback Tajh Boyd and wideout Sammy Watkins are one of the best one-two punches in the nation and should be a big threat to connect for multiple touchdowns in South Beach.
OSU's defense has looked anything but stout in recent weeks, giving up 75 points in the last two outings. Don't be surprised if that porous unit is exploited yet again in the Orange Bowl and leads to a second straight loss for the Buckeyes.
Prediction: Clemson 42 – Ohio State 35
BCS National Championship: No. 1 Florida State vs. No. 2 Auburn
This national title tilt should be one for the ages.
Both the Seminoles and Tigers boast elite offenses, and the national championship should be a touchdown-heavy affair.
Auburn will be leaning on a ground attack that continues to get stronger with each passing week. The program led the country in rushing yards this season, averaging an amazing 335.7 yards per game.
Which team will win the title this year?
While Florida State's defense is giving up just 10.7 points per game—the top mark in college football—it hasn't faced an opponent with such an effective rushing attack all season.
Fortunately, the 'Noles have what it takes to match scores with the Tigers. Jameis Winston is a legit superstar, and the young quarterback can put his side up on the scoreboard in a hurry.
It's going to be a back-and-forth game that comes down to the wire. Expect a last-second field goal to win it, with Auburn having a slight edge due to the sheer dominance of the ground game in recent weeks.
Prediction: Auburn 39 – Florida State 37