It wasn't supposed to be like this.
David Moyes was supposed to struggle in the Champions League not the Premier League. The Scot's experience in Europe's top club competition with Everton was limited to one third-round qualifying tie in 2005.
In contrast, he had already spent 11 years in the Premier League before Manchester United and Sir Alex Ferguson came calling in the summer.
But as United approach their final Champions League group game, it is European competition that offers Moyes a chance of redemption.
Three wins and two draws were enough to earn United a place in the knock-out rounds with a game to spare. But for Moyes the job isn't done.
The United manager can't risk another setback after back-to-back defeats to Everton and Newcastle. That means the big guns that might have had a night off in different circumstances will all be on duty against Shakhtar Donetsk on Tuesday.
A win over the Ukrainian champions will help ease the growing pressure on Moyes, if only slightly.
But more than that, United still need a point to guarantee finishing top of Group A. It could be the difference between drawing Olympiakos or Schalke in the next round or one of Europe's heavyweights like Bayern Munich or Barcelona.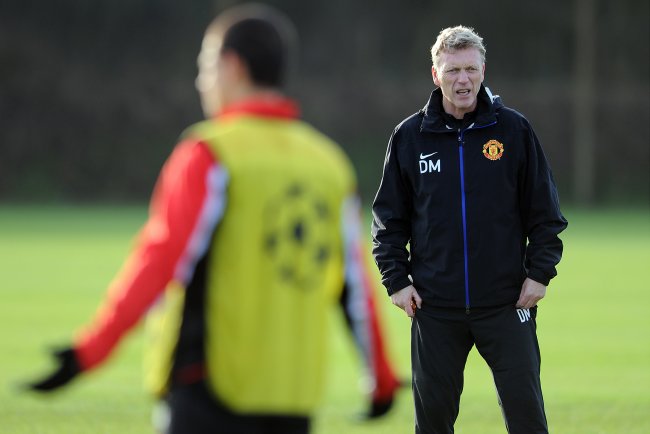 Chris Brunskill/Getty Images
At the moment, Moyes will be keen to grab with both hands anything that's going to make his life just that little bit easier.
Once in the quarter-finals, anything can happen. Chelsea showed it in 2012. Inter Milan in 2010. It's not always the best team that wins the Champions League.
United fans won't expect their team to win it, especially not after a start to the season that has lowered expectations considerably. But a good run and a valiant exit will help Moyes win some favour among those who are starting to have second thoughts.
The minimum expectation for Moyes this season is to finish fourth in the Premier League. It's by no means guaranteed after five defeats from their first 15 games.
And while the league will have to be his focus for the remainder of the season, he can add a bit of gloss with the help of the Champions League. A Wembley trip for the Capital One Cup final won't go amiss either.
Moyes can't afford to prioritise competitions. Every bit of success this season, however small, offers another chance of redemption. And there's much to be gained from victory over Shakhtar Donetsk.