20 Best Nicknames in World Football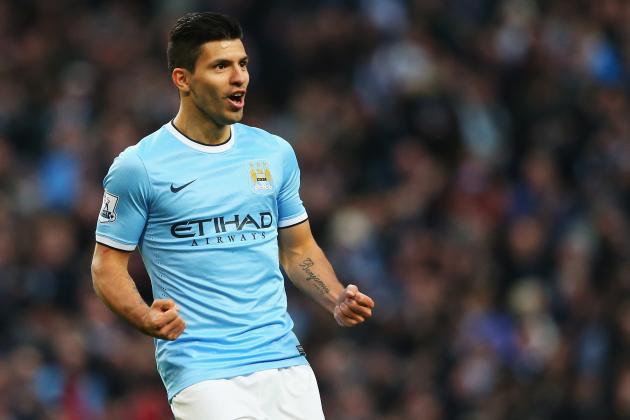 Alex Livesey/Getty Images
Smiles better: but why is Manchester City striker Sergio Aguero often referred to as "Kun"?
It seems these days that the majority of players and managers alike have been given one kind of nickname or other, however, some are most definitely more catchy and memorable than others.
And we have compiled the 20 best nicknames in world football, in no particular order, so let us know your thoughts on the ones we have chosen and whether we have missed any corkers off our final list.
Begin Slideshow

»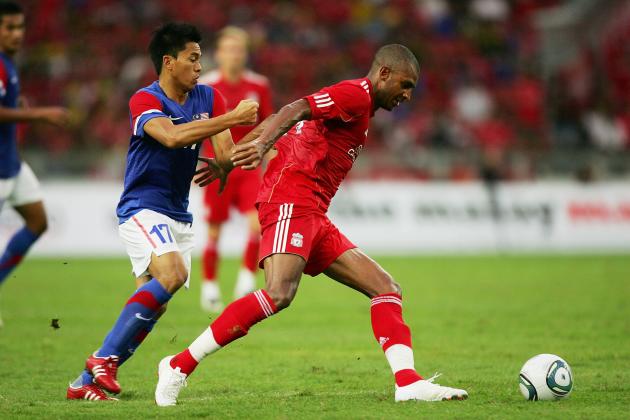 Stanley Chou/Getty Images

Those witty Scousers came up with this little gem for their misfiring French forward, it being a rather clever play on the well-known shampoo catchphrase of Wash 'n' Go!
Claudio Villa/ Grazia Neri/Getty Images

Or as they say in Italy, Il Divino Codino. It is a truly fitting nickname for one of the greatest players, and ponytails for that matter, the game has ever seen, with it not overstating the mark either, labelling both as divine.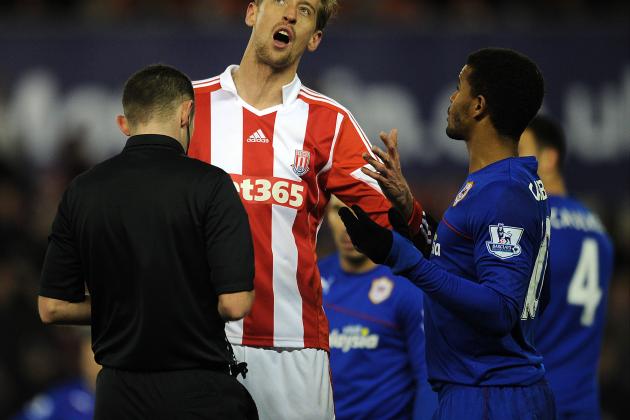 Chris Brunskill/Getty Images

Fans of the brilliant UK comedy-hit series Only Fools and Horses will of course be more than familiar with this particular moniker. The lanky, and let's face it gormless looking, Stoke City and England front man has an uncanny resemblance to its loveable character Rodney.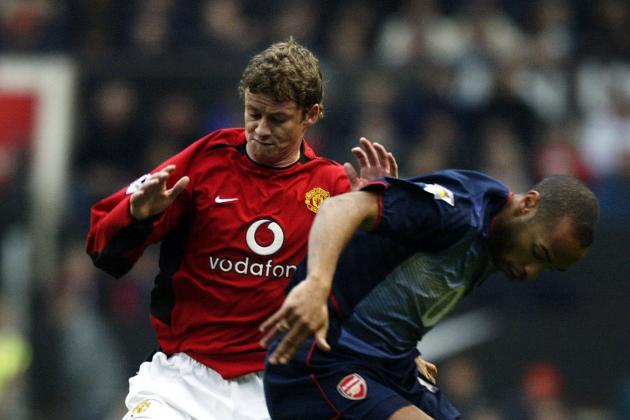 Alex Livesey/Getty Images

An absolute perfect description for the former Manchester United and Norway forward, who not surprisingly had both the facial features of a youthful child combined with the penalty-box instincts of a fox.
Which, when you come to think about it, is quite some combo!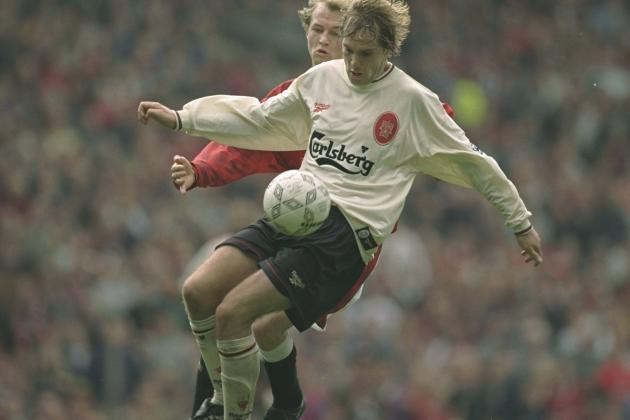 Clive Brunskill/Getty Images

Again, much like with Crouch earlier, another ex-Liverpool star has been likened to a character from Only Fools and Horses. Although, in the Irishman's case, it is not quite as complementary for McAteer. Trigger is renowned for not exactly being the sharpest tool in the box!
This is one of the more terrifying nicknames from the recent past, however, with good reason. The Athletic Bilbao and Spain centre-back was famed for his uncompromising on-pitch style of play, in particular his infamous ankle-severing tackle on FC Barcelona's Diego Maradona that nearly ended the little Argentinian's career in 1983 (See above video.)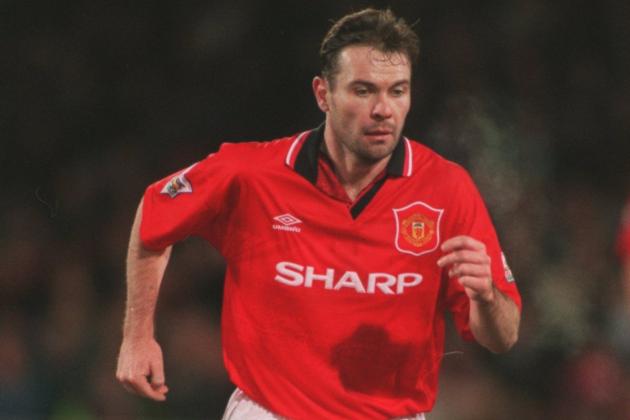 Mike Hewitt/Getty Images

The Manchester United forward was given this particular nickname by his team-mates simply because his surname rhymed with chocolate eclair, as opposed to his love of chocolate!
Sometimes it is best not to overthink these things…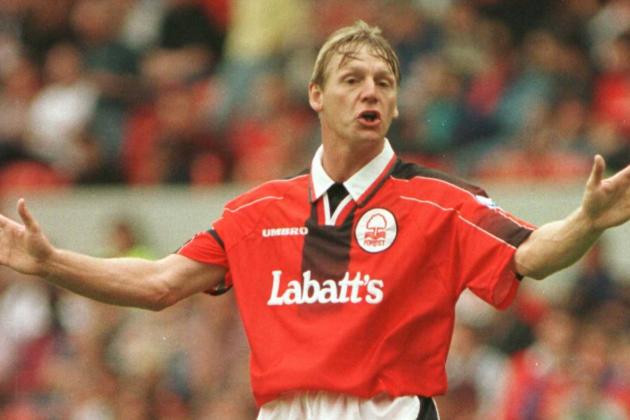 Getty Images/Getty Images

This is not really an especially tough one to work out if you have followed the Nottingham Forest and England left-back's career that is, particularly that moment in the immediate aftermath of his payback penalty against Spain at Euro 96.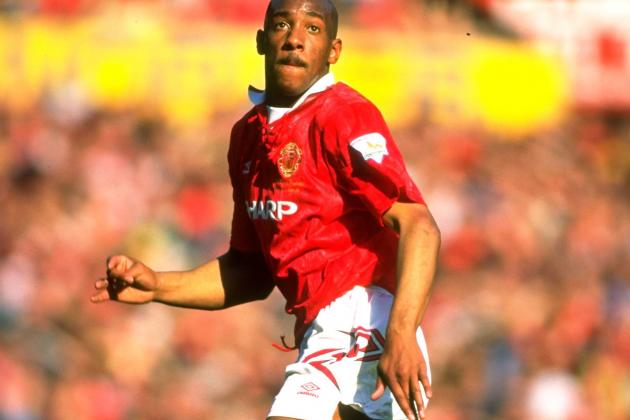 David Cannon/Getty Images

So called by long-time Manchester United manager Sir Alex Ferguson in his first autobiography in reference to the England striker's, shall we say, impressive manhood.
As the Guardian documented, Ferguson said:
"Big? It isn't big. It's magnificent! I've seen some whoppers in my time, but Dion's is something else," his verdict on Dion Dublin's lunchbox, according to the then Coventry City chairman Bryan Richardson, in 1994.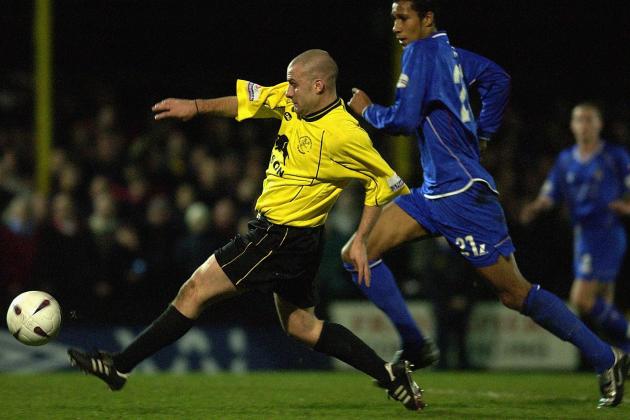 David Rogers/Getty Images

All the credit for this smart moniker for the then Oldham Athletic defender actually goes to the supporters of the Boundary Park club, and it is true, one size really does fit all.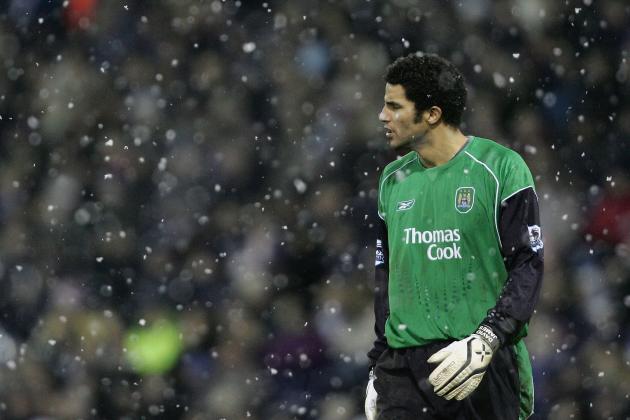 Ross Kinnaird/Getty Images

Well, the nickname really says it all and, for a period in the England goalkeeper's career, he really did live up to it, considering the number of high-profile gaffes that he used to make on a regular basis.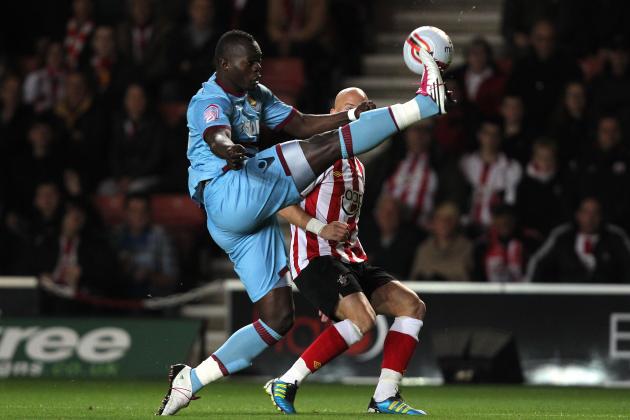 Jan Kruger/Getty Images

A simple reference to the former Fulham and Senegalese midfield player's mammoth figure really, as opposed to his eye-catching dress sense that is!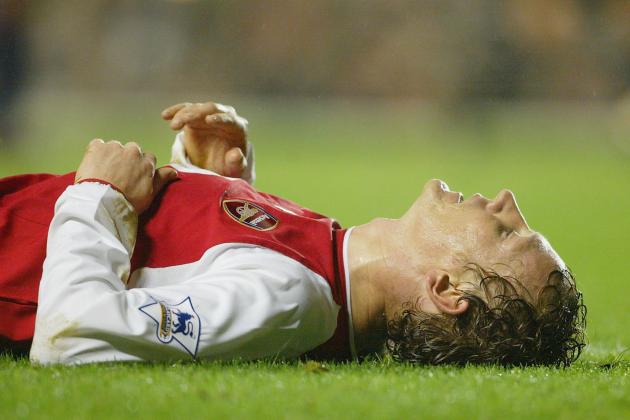 Phil Cole/Getty Images

Wow, those Arsenal fans can be mighty sarcastic when they want to be, as in the case of Raymond Parlor's brilliant nickname. The midfield player, of course, comes from Romford in Essex, while naturally his play also brought back memories of watching, er, Pele.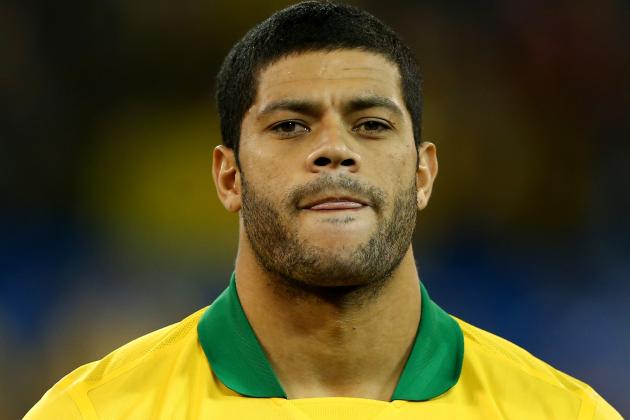 Elsa/Getty Images

Of course, no one knows the muscular Zenit St. Petersburg and Brazil forward as anything other than his nickname. It was given to him due to his uncanny resemblance to actor Lou Ferrigno, who used to play the comic book superhero in the famous TV series.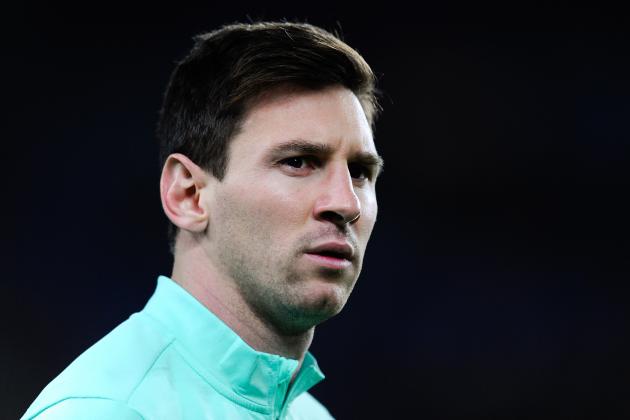 David Ramos/Getty Images

Which, in the Argentinian's native tongue, translates to "The Flea." This is an entirely fitting way in which to describe the world's best player, whose small stature allows him to escape the rugged attentions of opposition defenders while also getting on their nerves as well.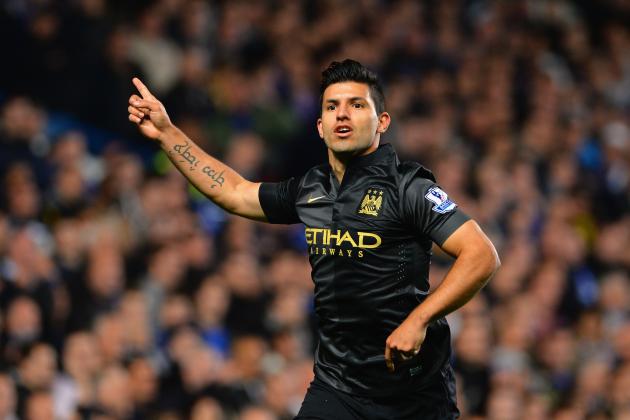 Shaun Botterill/Getty Images

The Manchester City and Argentina goal machine was given this moniker by his grandparents, who thought their grandson bore an uncanny resemblance to a Japanese cave-boy anime character.
"Kun actually represents a Japanese cartoon character from my favourite series that I used to watch as a child," explains Aguero.
"I coined the nickname Kun because of my resemblance to the character, who was actually named Kum Kum."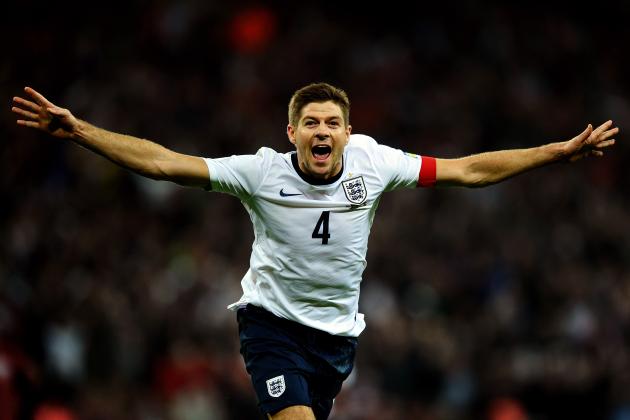 Laurence Griffiths/Getty Images

Simply rhyming with the Liverpool skipper's surname and in cheeky reference to the midfield player seemingly always demanding to be fed the ball by his younger and not-so-confident Reds team-mates.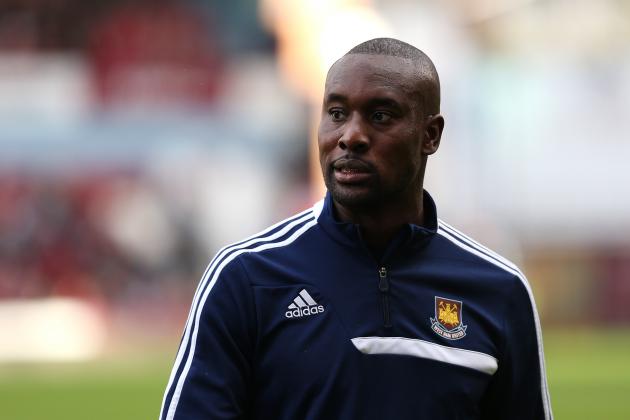 Charlie Crowhurst/Getty Images

Slightly harsh but equally hilarious, this is the nickname for the at times misfiring West Ham United striker, whose overall career-scoring rate for a Premier League front man does actually support his moniker!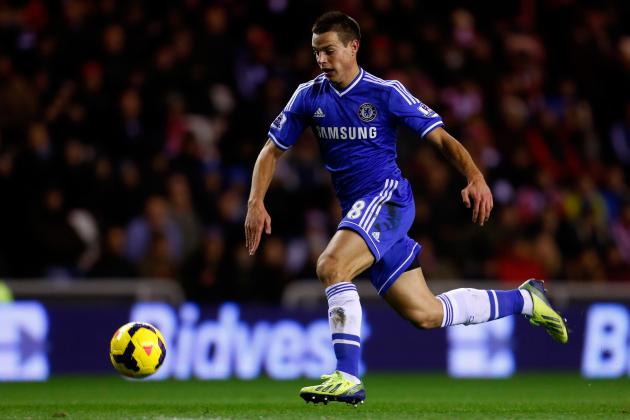 Paul Thomas/Getty Images

Football fans really should be given more credit for some of their witty asides, and none more so than those Chelsea supporters who came up with this particularly simple nickname for their Spanish right-back.
When the defender first arrived at Stamford Bridge, very few people could actually pronounce his tricky surname.
As a result, the Blues faithful simply came up with a far easier and more English-sounding name to call their new recruit.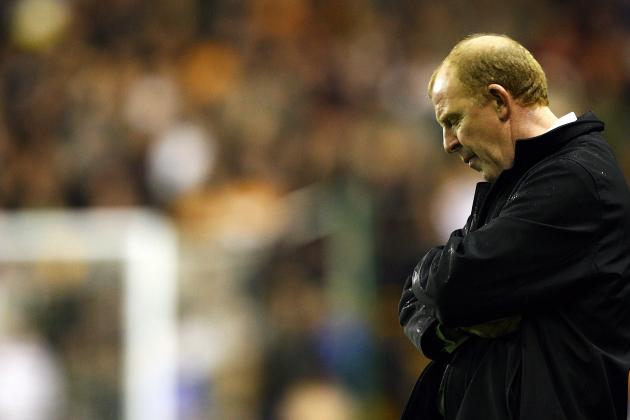 Matthew Lewis/Getty Images

Said with tongue firmly placed in cheek by ironic Bolton Wanderers fans who at the time of Megson's appointment at the Reebok were far from impressed with the arrival of their new ginger-haired manager.