The Chicago Bears scored points on eight straight drives and went on to dominate the Dallas Cowboys on a frigid Monday night at Soldier Field.
Final Score
Bears: 45
Cowboys: 28
Chicago Bears Grades

| | | |
| --- | --- | --- |
| Positional Unit | 1st-Half Grade | Final Grade |
| Pass Offense | A | A+ |
| Pass Defense | B- | B |
| Run Offense | B | A |
| Run Defense | F | F |
| Special Teams | A | A |
| Coaching | B+ | B+ |
Week 14
Final Analysis for the Chicago Bears
Passing Offense: Josh McCown was outstanding and then some. Yes, he should have been picked off a couple of times, but he still had nearly 350 yards and four touchdowns.
Passing Defense: Tony Romo had three touchdowns but just barely completed half of his passes. He struggled to pick up the blitz and looked uncomfortable in the pocket all night. Credit the Bears secondary for their coverage downfield.
Rushing Offense: Great job by Matt Forte and Michael Bush to move the football all night. They kept the Dallas defense honest and were a major factor in McCown being able to do what he did.
Rushing Defense: It was another bad performance by this run-stopping unit that's has now set an NFL record for consecutive games surrendering over 100 yards on the ground.
Special Teams: Aside from a long kick return for the Cowboys, it was all Bears tonight. Punter Adam Podlesh only had to hit the field to be Robbie Gould's place-holder on field-goal attempts.
Coaching: This was by far Marc Trestman's best game calling plays this season. His team put points on the board for eight straight drives and he kept the Cowboys defense on their heels the entire night.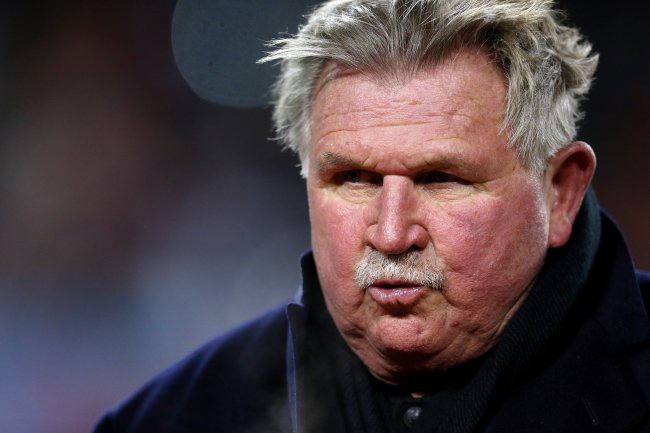 Jonathan Daniel/Getty Images
First-Half Analysis for the Chicago Bears
Passing Offense: McCown has done what almost every other quarterback has done against the Cowboys. He's carved them up for over 200 yards and two touchdowns.
Passing Defense: Romo's two touchdowns came after Dallas ran the ball down the field. He only has 71 passing yards. Great job by Zack Bowman to break up the pass right before the half.
Rushing Offense: Matt Forte continues to keep the defense honest. His sole purpose Monday night is to make sure the Cowboys don't completely sell out against the pass. He's doing just that.
Rushing Defense: It's a different game but the same story. DeMarco Murray has carved up this defense for 99 yards on only 13 carries.
Special Teams: Robbie Gould nailed his field goal, Sherrick McManis nailed the kick returner and Devin Hester did a nice job cheating up on a punt return before the half.
Coaching: Marc Trestman has done an outstanding job going after this bad Dallas defense. That touchdown before the half felt like a back-breaker.