How Manchester City Will Line Up Against Bayern Munich in Champions League Tilt
Use your ← → (arrow) keys to browse more stories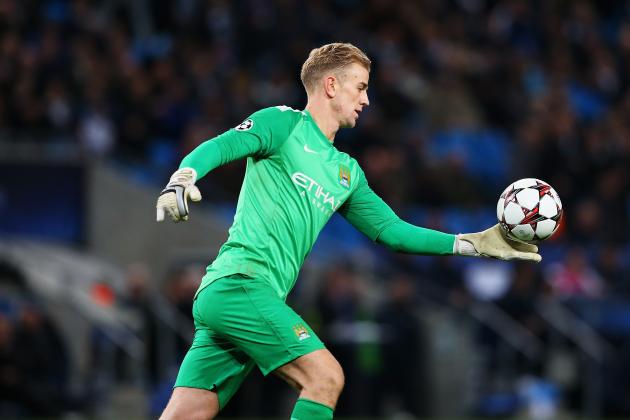 Alex Livesey/Getty Images
It is hard to believe how far Hart has fallen.
Manchester City manager Manuel Pellegrini has wisely announced that he intends to rest many of his starters for City's upcoming Champions League group stage finale against Bayern Munich.
Pellegrini is yet to prove himself a genius. City's away form in the Premier League has been inexcusably poor.
But with this decision, at least Pellegrini has proven that he is not a fool.

City and Bayern both clinched passage to the Champions League knockout stage more than a month ago. What might have been a marquee match, then, has devolved into a glorified friendly.
Per Pete O'Rourke of Sky Sports, "Manchester City manager Manuel Pellegrini has revealed he will field a weakened side against Bayern Munich as he prepares to face Arsenal next week."
City remain six points adrift of Arsenal's Premier League lead and have slipped to fourth in the table behind the Gunners, Liverpool and Chelsea.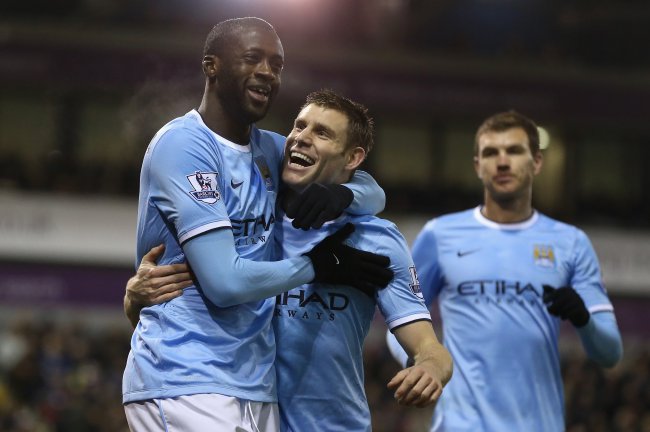 David Rogers/Getty Images
The Sky Blues will host Arsene Wenger's league leaders four days after the coming Bayern Munich match, which even Pellegrini was forced to admit means little compared to the showdown with Arsenal:
"Of course, if you ask me at this moment, the game against Arsenal next weekend is more important than the game against Bayern Munich. From the moment we qualified for the next round, the Premier League became more important than Champions League," Pellegrini allowed.
On one level, Pellegrini has little choice but to weaken his XI for the match with Bayern.
How many of my predicted XI will start against Bayern Munich?
Seven Sky Blues—Sergio Aguero, Yaya Toure, Fernandinho, Samir Nasri, Martin Demichelis, Pablo Zabaleta and Costel Pantilimon—have started and played most of City's last three matches.
All seven of them are near certainties to start against Arsenal, even with David Silva quite possibly returning for that match, per Stuart Brennan of the Manchester Evening News, and Alvaro Negredo more than likely to get the call.
Pellegrini will therefore write some names onto the match sheet more often seen lately on milk cartons.
As such, my predicted XI for City looks like this: Joe Hart; Gael Clichy, Joleon Lescott, Demichelis, Micah Richards; James Milner, Jack Rodwell, Javi Garcia, Jesus Navas; Edin Dzeko, Negredo.

In all seriousness, that is a quality XI made up of players who in the main do not start for Manchester City. That XI would almost certainly finish in the top half of the Premier League, no?