The Dallas Stars have undergone a laundry list of organizational changes since last season. A new general manager, a new coach, eight new players, new jerseys and a brand new attitude.
The results so far are very promising. The Stars currently hold a respectable record of 14-9-5 after 28 games. Last season, Dallas was 13-12-3 at the 28-game marker. This year's squad has four more points than that of last year after 28 games.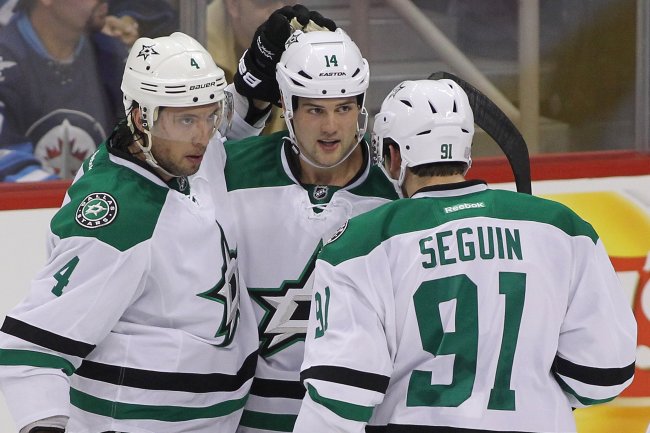 Marianne Helm/Getty Images
Just the difference in those records tells the tale: This team is improving and is well on its way to greatness in the coming years. The goaltending of Kari Lehtonen is still the backbone of this franchise. But the rising trio of Tyler Seguin, Jamie Benn and 18-year-old rookie Valeri Nichushkin is the future of Dallas Stars hockey.
This season, along with top-flight netminding, the Stars' offense currently ranks 10th league-wide, per ESPN. It's a top 10 offense in spite of an anemic power play that ranks second-to-last at 11.3 percent. Aside from the almost comical power play struggles, defense is the Stars' biggest issue right now.
Two young defensemen, Jamie Oleksiak and Kevin Connauton, have played admirably in light of the recent injuries to veteran blue liners Stephane Robidas and Trevor Daley. But outside of Sergei Gonchar, who is really starting to slow down, and Alex Goligoski, who is a liability in his own zone, the Stars lack a truly experienced and tested defenseman.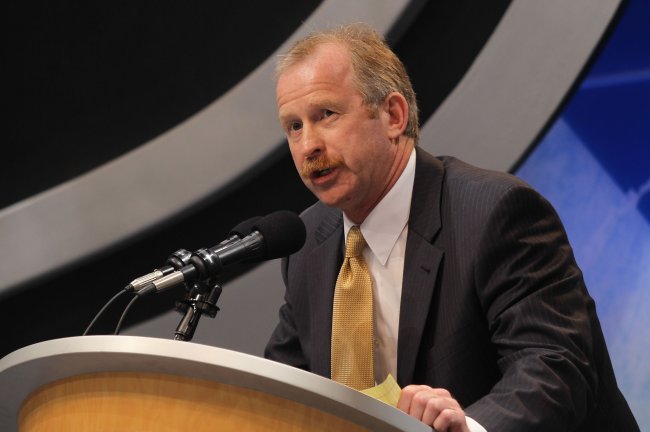 Bruce Bennett/Getty Images
This is the area in which GM Jim Nill should strive to improve through a trade. The Stars have a wealth of talented prospects in their minor league system. Some of these players are still a few years away from NHL ice time. It's time to use this talent to address the team need.
Tom Gilbert of the Florida Panthers could be a great addition for the Stars.
I won't speculate on who exactly Nill might or should trade for Gilbert—if he does at all. But I believe Gilbert could really shore up Dallas' defensive holes.
Here is what Gilbert would bring to Dallas.
Two-way Ability
This season, Gilbert's playing a solid two-way game. He currently is second in points among Florida's defensmen with 11, per ESPN. He has one goal and 10 assists. He also features a +1 rating despite playing for a horrible team that doesn't score a lot of goals and consistently gets lit up by the opposition.
Gilbert plays effectively both ways, and that is the kind of defenseman that championship teams lean on.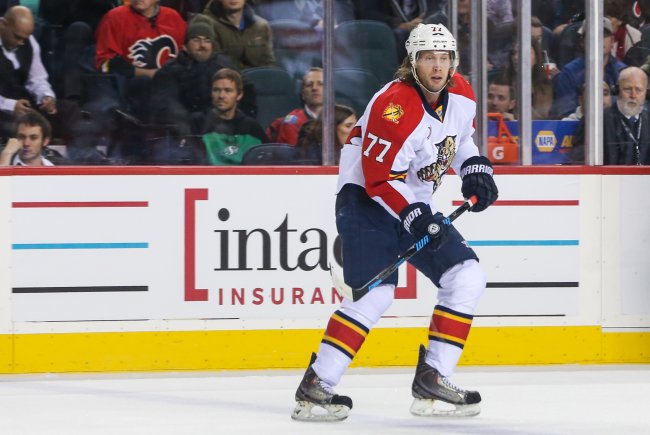 Sergei Belski-USA TODAY Sports
Size
At 6'2" and 206 pounds, Gilbert is good-sized defenseman. He doesn't hit as much as you'd like a guy with that frame to, but he uses his big body to block a fair amount of shots, according to his ESPN Fantasy Hockey profile.
It never hurts to have more size at any position. Just take a look at the Los Angeles Kings, for example.
Affordability and Age
According to capgeek.com, Gilbert is only signed through this season and is owed just $900,000. That's dirt cheap for his level of production. With nearly $8.5 million set to come off the Stars' books next season, he is someone who Dallas could easily re-sign to a two-to three-year deal.
Gilbert is also only 30. That makes a two- to three-year deal even more feasible for Nill.
Remember, the 2013-14 trade deadline isn't until March 5, 2014. So the Stars have quite a bit of time to play out the season with what they have, and then determine if a change is needed.