Duke's DeVon Edwards Gets Trucked by 2 Florida State Players on a Touchdown
December 8, 2013

via ABC Broadcast)
Duke cornerback DeVon Edwards got stuck by not one, but two Florida State players on their way to a 12-yard touchdown run in the second quarter of the ACC Championship. 
FSU running back Karlos Williams was the ball-carrier who scored the touchdown and was helped by Devonta Freeman, who laid down the huge block. 
Here's another angle.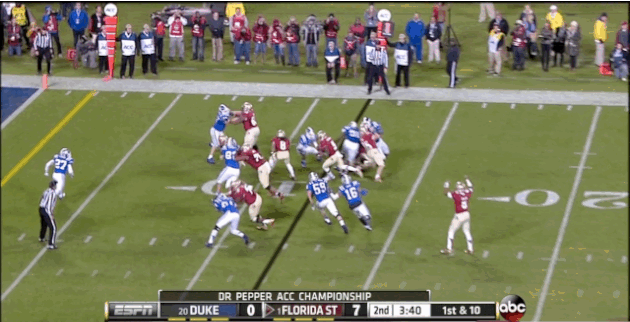 via Bleacher Report