While much has been made of the U.S. men's national team being placed in the "Group of Death," one of the biggest stories coming out of the World Cup draw is the opening game for the Spain and Netherlands—against each other.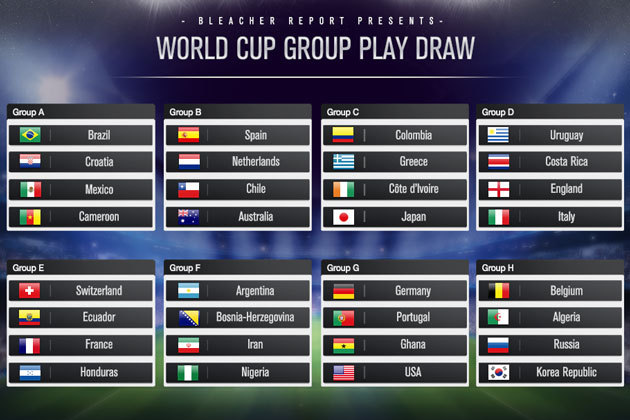 Bleacher Report
The two met in the final of the 2010 World Cup, with Spain winning the gritty match 1-0 to claim their first World Cup in team history. The two will meet once again on June 13, 2014 in one of the most highly anticipated matches of the group stage.
Though it likely won't produce 14 yellow cards and a red card like the 2010 Final, here are some of the keys to victory for both sides.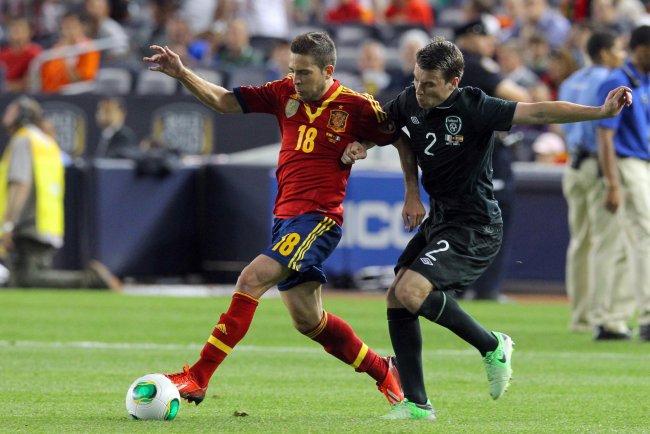 Brad Penner-USA TODAY Sports
Spain
The Spanish have one of the best midfields in the entire tournament. With Xabi Alonso and Andres Iniesta shoring up the midfielder positions for Spain, it is by far their biggest strength against a team like the Netherlands.
In fact, the Spanish are still stacked with so much talent that FIFA has them coming in as the No. 1 team. But the odds look stacked against them to win the whole thing, according to ESPN:
Spain is trying to become the 3rd repeat World Cup winner, the 1st since Brazil (1958 and 1962)

— ESPN Stats & Info (@ESPNStatsInfo) December 6, 2013
The defensive consistency of the Dutch continues to be a problem heading into the World Cup, an issue the Spanish will look to exploit. The strong play of the Spanish midfield should create opportunities for the strikers, and Spain has more than enough talent at that position as well.
With a combination of Fernando Torres and David Villa, one of the two is likely to be a hero for Spain. Lest we forget, the Man of the Match the last time these two faced off in the World Cup was Andres Iniesta, who tallied the winning goal with just four minutes remaining in extra time.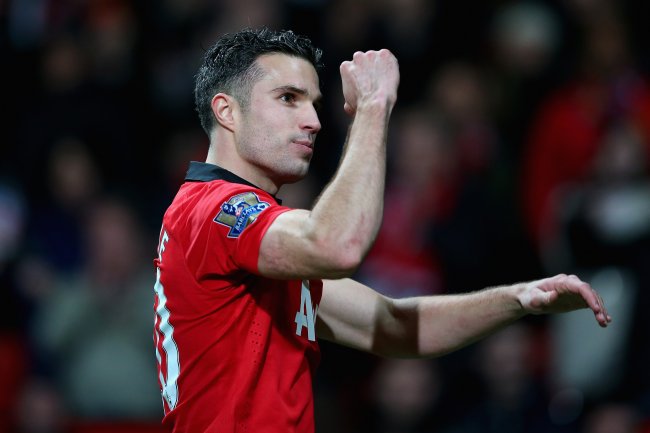 Alex Livesey/Getty Images
Netherlands
Currently the No. 9 team in the world according to FIFA, the Netherlands are a formidable foe for Spain in the opening round. The talent on this team lies with their attacking style and midfielder Wesley Sneijder, along with strikers Robin Van Persie and Klaas-Jan Huntelaar.
Despite all of their talent, Goal.com believes the Netherlands will be out in the group stage:
'Netherlands will go out at the group stages' - relive our World Cup Q n A http://t.co/ZL8ynmUgB0

— Goal (@goal_intl) December 6, 2013
In order for the Dutch to pull out the opener, it will need to exploit a somewhat shaky defense for Spain. Part of a defense that struggles with lapses of its own, Van Persie and Arjen Robben will need to step up. If Robben can overcome his me-first attitude on the pitch, the Netherlands might stand a chance to defeat Spain and make a run.