GIF: Presenter Fernanda Lima Drops Ball at World Cup 2014 Draw
December 6, 2013

ESPN
Fernanda Lima put in a slick performance during the World Cup draw—until she was sold a dummy by former Uruguayan footballer Alcides Ghiggia and dropped a ball.
The ball rolled around on the ground for a while before it was picked up, opened and revealed to be Australia.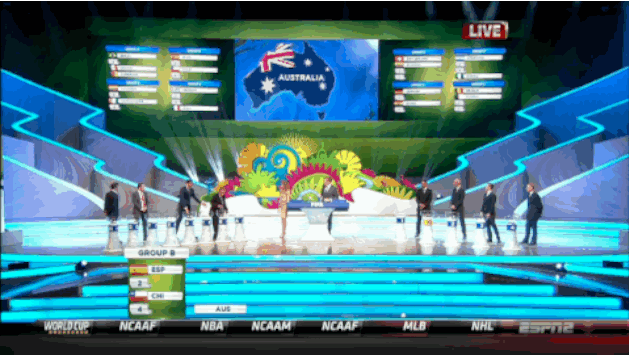 Bleacher Report
Lima, a 36-year-old television presenter and model from Brazil, didn't lose her composure—and didn't drop another ball, either.
That meant Australia joined Spain, Chile and the Netherlands in Group B.
They could probably empathise with the ball, having also been dropped right in it.