Teams have been drawn, pots have been emptied and the major storyline at the end of the 2014 World Cup draw is that Italy will be the first opponents on England's World Cup fixture list. Their opening clash in next summer's competition promises to be a stubborn test of the Three Lions' credentials.
Uruguay and Costa Rica are the other two teams inhabiting Group D, but it's the 2006 world champions who will give Roy Hodgson's men their baptism of fire in difficult circumstances.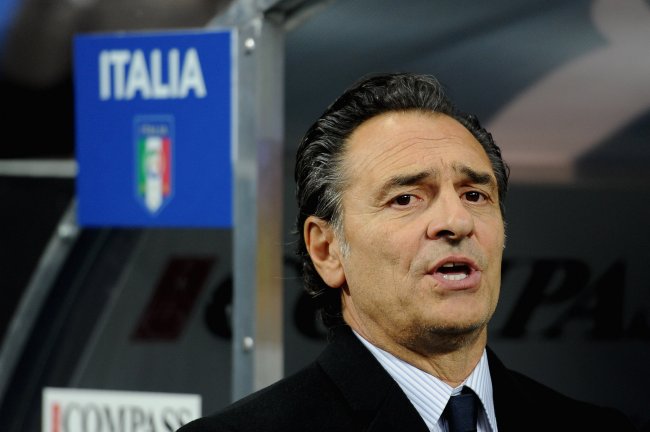 Claudio Villa/Getty Images
Having each topped their UEFA qualification groups with 22 points apiece, both teams come into their 2014 clash on the back of some strong World Cup form.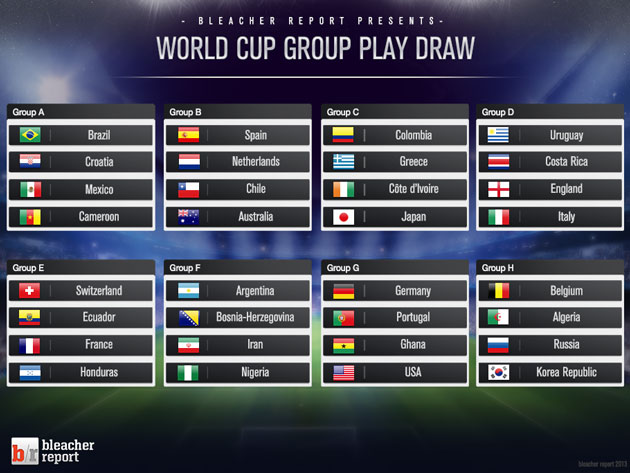 Bleacher Report
However, having said that, Cesare Prandelli will feel that the examinations endured against the likes of Denmark, the Czech Republic and Bulgaria may be superior to that faced by his English counterparts in Group H.
In what looks to be an incredibly tight group, England or Italy—along with Uruguay—will be jostling to face opposition from Group C should they be able to claim either of their pool's top two spots.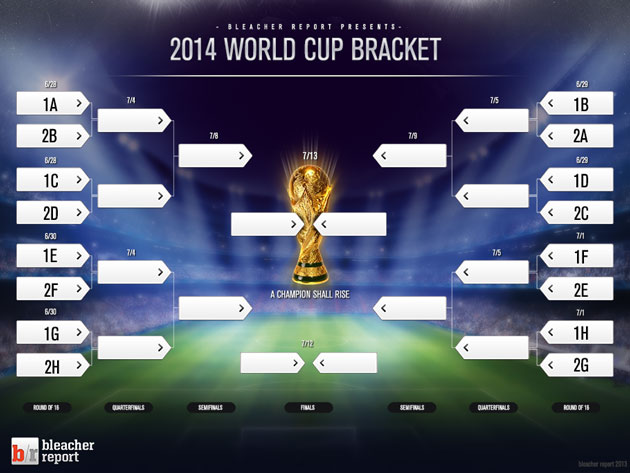 Bleacher Report
That means that either Colombia, Greece, Ivory Coast or Japan could be lined up in the knockout stages, which makes for a very preferable list of possibilities in the next phase of the tournament.
Looking ahead to the fixture in Manaus, read on for a breakdown of some of the match's biggest talking points.
Date: Saturday June 14, 2014
Time: 9 p.m. local time/2 a.m. BST (Sunday morning)
Venue: Arena da Amazonia, Manaus
Rumble In The Jungle
As if the challenge of facing Italy wasn't enough, England also have to contend with travelling to one of Brazil's least favourable venues, the Arena da Amazonia.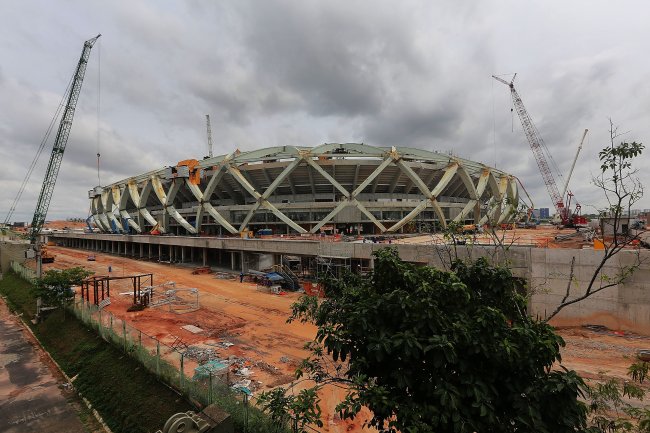 Mario Tama/Getty Images
Located in the middle of the Amazon rainforest, humidity and heat reign among the chief concerns when discussing this northwestern ground, which will require a five-and-a-half-hour flight from Rio de Janeiro, where England will be based.
It's for this reason that England's opening game will be played at 9 p.m. local time (2 a.m. BST) in a bid to accommodate players with the coolest atmosphere possible.
The Associated Press (h/t the Guardian) recently reported that Hodgson had singled out Manaus as the location to avoid on account of the temperature, saying:
The tropical nature of Manaus is the problem. Manaus is the place ideally to avoid and Porto Alegre is the place ideally to get. Manaus will be a difficult venue for everyone, including the Argentinians, Chileans and Colombians, but for northern European players it will be a little bit harder.
Despite Hodgson's best wishes, Italy and England will do battle in Brazil's hot seat, where conditions could decide a great deal in seeing who's best prepared for the encounter.
Match History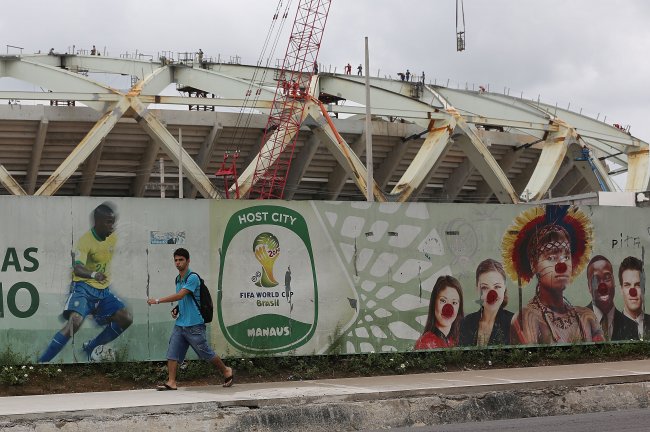 Mario Tama/Getty Images
There may be doubts around England's chances of triumphing over Italy at present, but the Three Lions actually have a respectable record against the Azzurri, winning eight of their 24 meetings and losing 10, with six draws, per 11v11.com.
BeIN Sport helped give some context to the occasion:
#3 most difficult is Group D (Uruguay, Costa Rica, England, Italy) Lots of history here. Some big performers in this tournament over time.

— beIN SPORT (@beINSPORTUSA) December 6, 2013
The last time this pair met came at Euro 2012, where England and Italy were the only two quarter-finalists who failed to produce a goal between them in normal time, eventually settling for an Italian triumph on penalties.
England earned some redemption for that loss later in in the year, though, and beat Prandelli's side 2-1 in an international friendly, but there will be a lot more at stake in Manaus.
Between 1933 and 1961, England went eight consecutive meetings against Italy without losing a game and so will be looking for inspiration from the 20th century in a bid to get their 2014 World Cup off with a flourish.