David Moyes has been told to quit using the term "transitional period" as a shield at Manchester United by former boss Ron Atkinson.
United are looking like a desperate outfit under Moyes, breaking all manner of unwanted records, yet Moyes is defending his performance by insisting he is merely laying the grounds of a new era after Sir Alex Ferguson.
Atkinson, though, points to other top clubs in Europe as examples that transitional periods are not necessary, or acceptable, in modern football. Chris Wheeler of the Daily Mail provides the quotes:
You don't hear of Barcelona or Real Madrid having transitional periods.

What David probably means is that there has to be an evolution. They need two or three new players. They are not good enough in certain areas…

The very minimum requirement is a Champions League place and to win a trophy. But for United to win the league now, they are going to need snookers.
Atkinson, to an extent, is accurate in his assessment. Barcelona had built a dynasty under Pep Guardiola and—while his reign did not last as long as Ferguson at Old Trafford—his influence over the club was just as integral.
When he left, the Catalans won La Liga the next year and are on course to do so again this term. Likewise at Bayern Munich, Jupp Heynckes won the treble for the German giants last term, but Guardiola has needed no transitional period since taking charge, and he is yet to lose a league or Champions League game.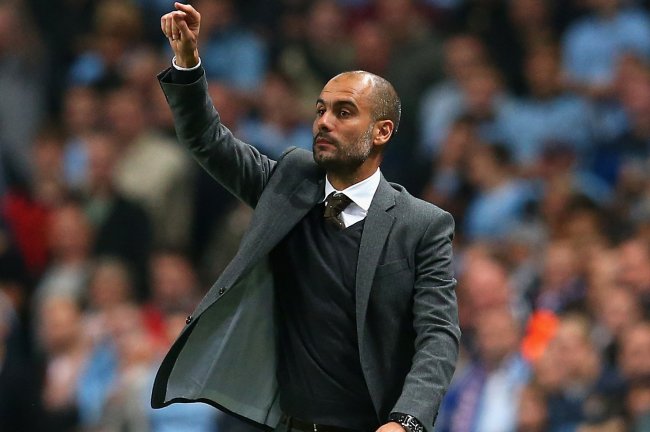 Julian Finney/Getty Images
Moyes has the same squad that won the Premier League last season, and has added a £27.5 million player, albeit one who should never have justified such a fee.
However, he continues to attempt to buy himself time with talk of a transitional period.
United's loss to Newcastle was their first to the Magpies on home soil since 1972, per Chris Bevan of BBC Sport. It was the first time the Red Devils had lost consecutive home league games in over a decade, adding to their first home defeat to Everton since 1992.
David Moyes believes Man Utd fans appreciate the bigger picture facing the club at the present time. http://t.co/7YIGHNq2Nf #MUFC

— Sky Sports Football (@SkyFootball) December 9, 2013
The reigning champions are now 13 points behind leaders Arsenal and are closer to being relegated than retaining their title.
Moyes' talk of transition also lacks support when contrasted with the club he left, Everton. Roberto Martinez also had to take the reins of a club that had known only one manager for over a decade, yet he has turned the Toffees into one of the most attractive teams in the league. They are currently six points ahead of United, having lost—rather than bought—a £27.5 million talent.
The Red Devils currently have no footballing identity, no obvious footballing philosophy under Moyes. Against Newcastle, having fallen a goal behind, the champions failed to register a single shot of note in the final 15 minutes.
Moyes is expected to spend big in January. If he doesn't, Champions League football looks beyond his side.
United arguably need at least two world-class central midfielders, a top-quality winger and maybe even a commanding centre-back to replace the ageing Rio Ferdinand, unless Phil Jones or Chris Smalling are ready to play in their best position.
Won't happen, out of respect to Moyes, but it would be a great idea to lock Man Utd's Squad in a room for an hour with Ferguson and Charlton

— Paul Hayward (@_PaulHayward) December 8, 2013
However, Moyes warned he will not rush into the January market, quoted by David McDonnell of the Daily Mirror saying:
In any transfer window you don't want to be bringing in a full batch of players, so I think there's a period of time that it takes.

The last one was a difficult one after just joining the club, so we've got a window in January where, if we think if it's right for the club, we'll do so.

If not, we'll look again in the summer. This club is always looking to bring in the best talent and that won't change.
Is Moyes the right man for Man Utd?
United have been linked to Ander Herrera by Jamie Jackson of the Guardian, and Ilkay Gundogan by Paul Gorst of the Daily Mirror, among several other big names ahead of the January window.
Expectation over their arrivals is about the only hope United fans are clinging to right now, so if Moyes fails to deliver significant transfers in the New Year, expect the boos only to grow louder at Old Trafford.