When the World Cup draw takes place on Friday, December 6 at 11:30 a.m. ET (available to view on ESPN2 or the WatchESPN app), most folks will know the basics of the event. In essence, four teams will be assigned to one of eight groups for 2014's World Cup in Brazil.
But how those eight groups will be selected is a bit more complex than that.
The first important information is that all of the teams qualified have been separated into four pots for selection, with one team from each pot being selected per group. Those pots are as follows:
Seeded Teams: Brazil, Spain, Germany, Argentina, Colombia, Belgium, Switzerland and Uruguay
Africa/South America: Algeria, Cameroon, Ivory Coast, Ghana, Nigeria, Chile and Ecuador
North America/Asia: United States, Costa Rica, Honduras, Mexico, Australia, Iran, Japan and South Korea
Europe: Bosnia-Herzegovina, Croatia, England, France, Greece, Italy, the Netherlands, Portugal and Russia.
The discerning eye will immediately notice an oddity among these pots: Pot 2 only has seven teams, while Pot 4 has nine. That's where things get a bit tricky.
Normally, the lowest nonseeded European team would have automatically been sent to Pot 2 to even things out. This year, that team would have been France. But to the surprise of many, it was instead revealed when the pots were announced that the first order of business for Friday's draw will be to randomly select a team from Pot 4 to place in Pot 2.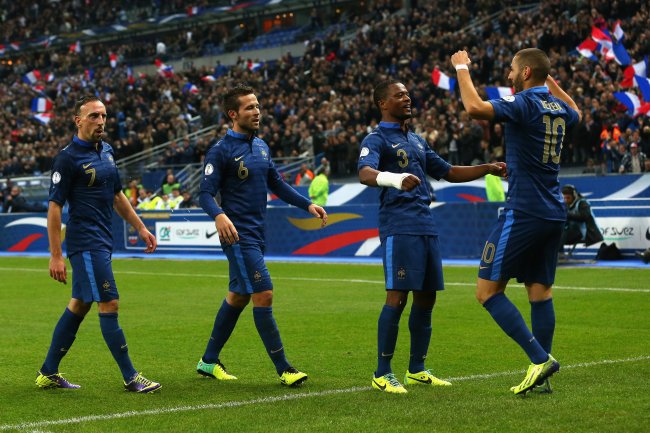 Julian Finney/Getty Images
Yes, that means a powerhouse like the Netherlands or Italy could head to Pot 2, setting up the possibility that the pair could end up in a "group of death" with a South American power like Brazil or Argentina.
Yikes.
Once a team from Pot 4 is randomly drawn and moved to Pot 2, it will automatically be drawn alongside Brazil, Argentina, Colombia or Uruguay to ensure there isn't a group with three European teams. This is the "Pot X" the FIFA board prattled on about in a confusing way earlier in the week, but it's really a pretty simple procedure.
Beyond that, it is a matter of simply picking a team from each pot to compose the groups, save for one minor caveat: Chile and Ecuador in Pot 2 cannot be drawn against one of the South American teams in Group 1. If they are drawn in that position, they will simply be skipped.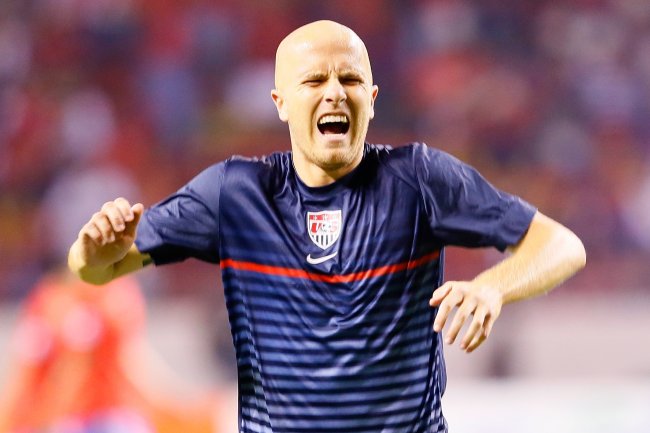 Kevin C. Cox/Getty Images
Fans of the United States are probably looking forward to this draw with a degree of dread, as it's possible the team could face a group of Brazil, Italy and the Netherlands, an absolute worst-case scenario.
Regardless, North America's pairing with Asia, which has several of the weaker teams in this tournament, ensures the USMNT will face a difficult group.
On Friday morning, we'll find out just what that group looks like.