UFC Fight Night 33: Matches to Make for the Entire Fight Card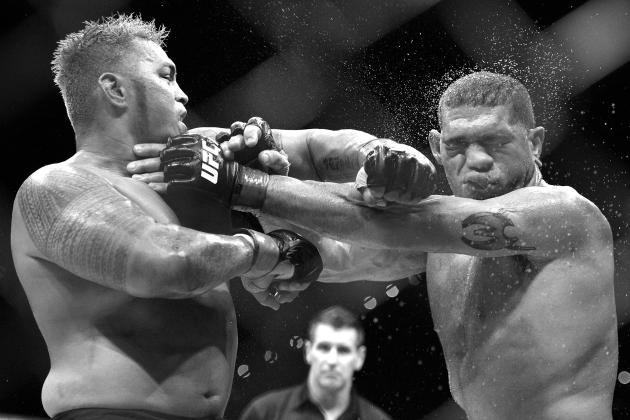 Bradley Kanaris/Getty Images

UFC Fight Night 33 was a fight card deemed somewhat weak heading into Friday, but it turned in one of the greatest heavyweight fights MMA has ever seen.
Over five rounds, Mark Hunt and Antonio Silva emptied their gas tanks in a brawl for the books. Both fighters were rocked, both fighters were beaten, but there were no losers in an epic matchup that ended in a fitting draw on the scorecards.
It's always tough to determine where fighters should go following a draw, but Hunt and Silva both deserve big fights following their performances in Australia.
Here are the fights that should be next for Hunt, Silva and the rest of the UFC Fight Night 33 competitors.
Begin Slideshow

»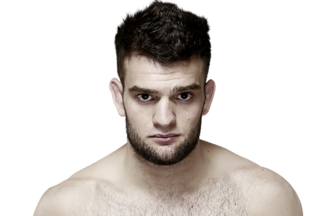 UFC.com

A contestant on The Ultimate Fighter: Smashes, Ben Wall scored a spot on the UFC roster in unconventional fashion as a late replacement against Alex Garcia.
Only one month ago, Wall signed a contract with Legacy FC, but he was not faced with a hard decision when asked to replace Andreas Stahl at UFC Fight Night 33. Although Wall was quickly stopped by Garcia Friday night, he's likely to get another shot inside the Octagon since he did the UFC a favor.
In all likelihood, he'd meet another UFC debutant coming off of a loss. The loser of a UFC Fight Night 34 matchup between Kiichi Kunimoto and Luiz Dutra is a possibility.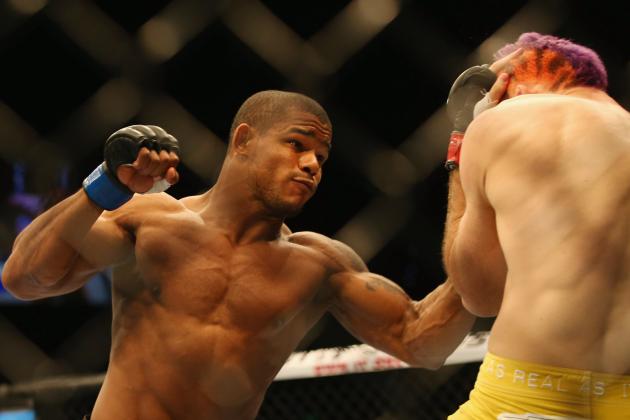 Chris Hyde/Getty Images

There's little reason to be overly excited about a win over Ben Wall, but Alex Garcia is a fighter to watch in the welterweight division.
Garcia entered UFC Fight Night 33 with a 10-1 record. With a nasty uppercut on Friday, Garcia floored Wall and picked up his first UFC victory. At 26 years old, and with a solid team behind him at Tristar Gym, Garcia has tools to become a contender at 170 pounds some day.
First, Garcia will need to work his way up the ladder. A bout with Zak Cummings, who is also coming off of a win in his UFC debut, would be a logical progression.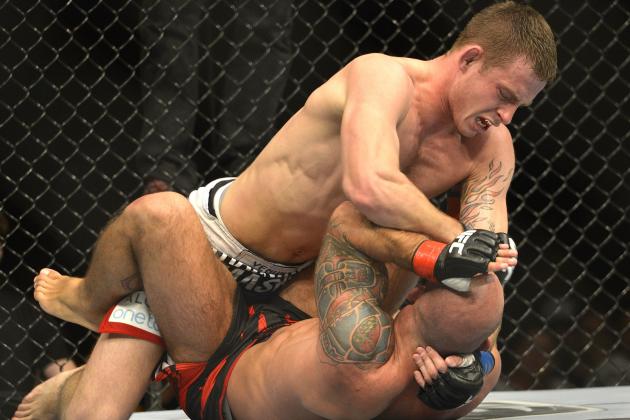 Bradley Kanaris/Getty Images

In Krzysztof Jotko, Poland has made a serious contribution to the UFC middleweight division.
On Friday, Jotko brought an undefeated record to his UFC debut against Bruno Santos. Facing a Bellator MMA veteran, Jotko was not overwhelmed by the big stage and picked up a decision win in a matchup that was competitive through all three rounds.
At 24 years old, Jotko doesn't need to be rushed along. His next bout should come against an opponent also coming off of their first UFC win, so he could meet the winner of a UFC Fight Night 35 bout between Trevor Smith and Brian Houston.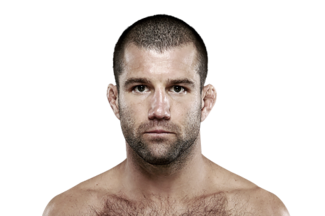 UFC.com

Prior to his UFC signing, Richie Vaculik won nine of his first 10 MMA fights.
Though he still has the potential to make a name for himself in the flyweight division, Vaculik ran into an even more promising UFC newcomer at UFC Fight Night 33. Justin Scoggins took Vaculik down in the first round and finished the fight with under a minute remaining in the opening stanza.
As Vaculik looks to pick up his first UFC win, he may be matched up with another flyweight coming off of a loss in his Octagon debut in Ryan Benoit.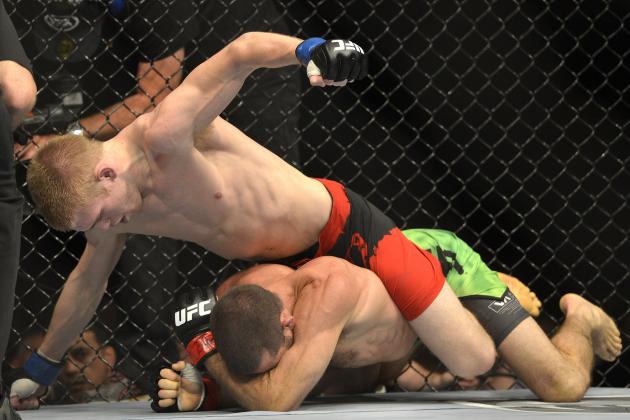 Bradley Kanaris/Getty Images

At 21 years old, Justin Scoggins looks to be a future star in the flyweight division.
In his UFC debut, Scoggins required less than five minutes to stop Richie Vaculik. Now undefeated in his first eight MMA bouts, Scoggins may be ready to make a quick run at a title shot in a still-developing 125-pound weight class.
Like Scoggins, Josh Sampo recently impressed in his first UFC showing. Now, a bout between Scoggins and Sampo could determine which fighter is ready to be pushed toward title contention right away.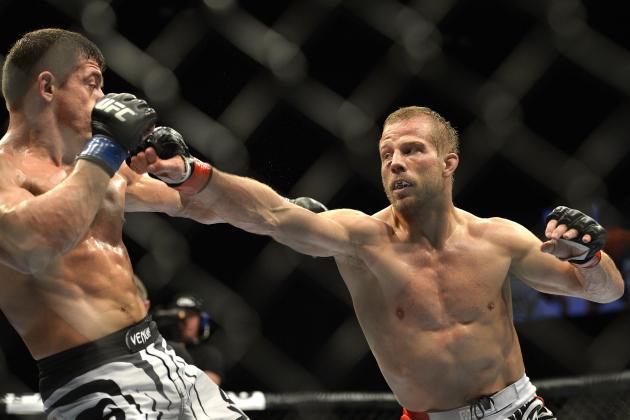 Bradley Kanaris/Getty Images

Nick Ring and Bruno Santos both suffered upset losses at UFC Fight Night 33 and now find themselves in bad spots.
Having lost three of his past four fights, with his lone win during that span coming via controversial decision, Ring is in jeopardy of being released. Because he hasn't lost three straight, though, the Canadian may be given one more opportunity inside the Octagon.
Santos' fight on Friday was his first inside the Octagon, so he'll be getting another UFC appearance. However, starting a UFC career with back-to-back losses is usually a good sign a fighter isn't ready for that level of competition.
With both fighters on the verge of UFC elimination, a loser-leaves-town bout between Ring and Santos could be brewing.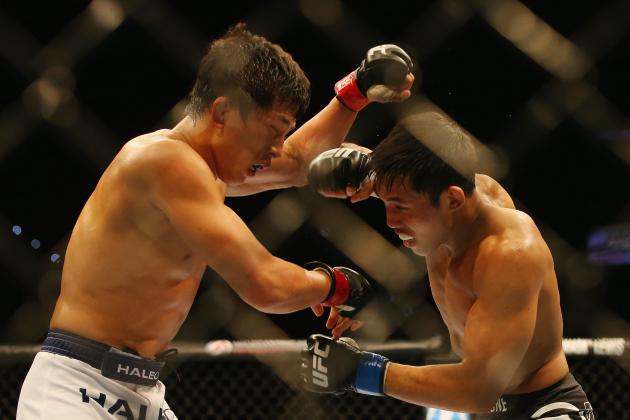 Chris Hyde/Getty Images

Nam Phan was hardly eased into the bantamweight division.
Having been unable to win consecutive fights since February 2008, Phan decided to leave the featherweight class for 135 pounds. Instead of testing the waters, Phan was immediately handed a top-10 opponent in Takeya Mizugaki. Phan displayed toughness in going all three rounds, but he was beaten by a wide margin on the scorecards.
Although he owns a 2-5 UFC record, Phan has not lost three in a row and was in the running for Fight of the Night honors Friday until Mark Hunt and Antonio Silva showed up. Expect Phan to get one more shot inside the Octagon, and it could come against the loser of a UFC Fight Night 34 matchup between Kyung Ho Kang and Shunichi Shimizu.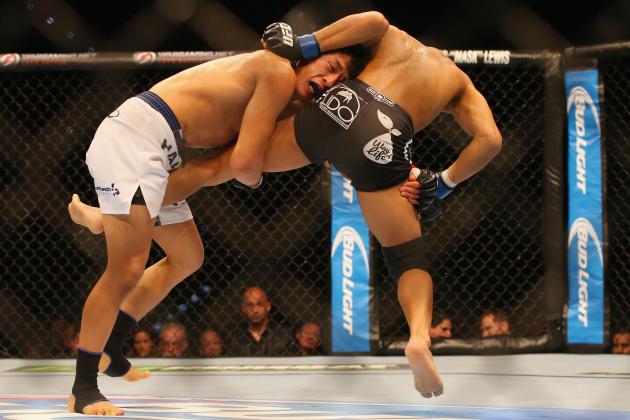 Chris Hyde/Getty Images

Takeya Mizugaki solidified his position as a top-10 bantamweight at UFC Fight Night 33.
Rudely welcoming Nam Phan to the 135-pound division, Mizugaki peppered his opponent with punches for three rounds and mixed in takedowns to earn a comfortable decision win.
Having won four in a row, it's time for Mizugaki to take a break from gatekeeping duties. A bout with the winner of a UFC Fight Night 35 matchup between T.J. Dillashaw and Mike Easton would give Mizugaki a chance to move upward in the bantamweight rankings.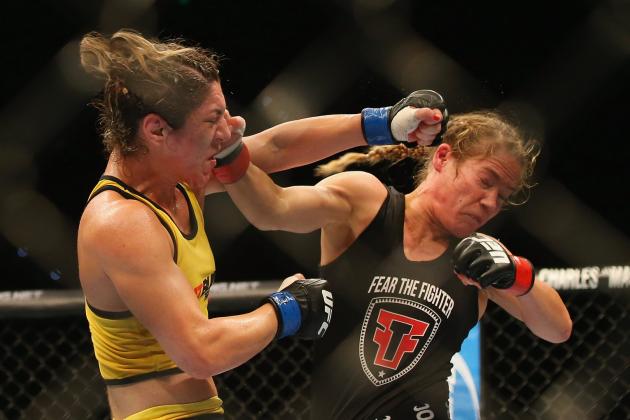 Chris Hyde/Getty Images

The latest addition to the women's bantamweight division, Bethe Correia wasted no time in picking up a noteworthy UFC win.
At UFC Fight Night 33, Correia met veteran Julie Kedzie and showed no fear in standing toe-to-toe with her adversary for the better part of three rounds. In addition to scoring the lone takedown in the matchup, Correia landed 11 more significant strikes than Kedzie did.
Following the fight on Friday, Kedzie announced her retirement from MMA via Twitter.
Before walking out to my fight today, I had a long talk with my coach and we decided that this would be my last MMA fight.

— Julie Kedzie (@julesk_fighter) December 7, 2013
Meanwhile, Correia is now undefeated in seven MMA fights and will look to work her way up the female bantamweight rankings. Not overly experienced, Correia would now be a good test for The Ultimate Fighter 18 winner Julianna Pena.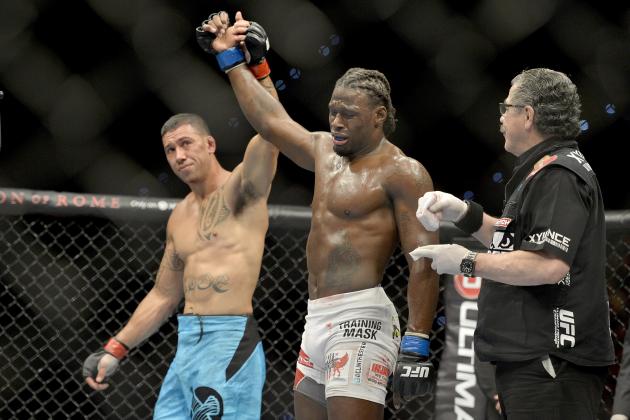 Bradley Kanaris/Getty Images

At UFC Fight Night 33, Dylan Andrews saw a run of six straight wins brought to an end by an unfortunate injury.
Andrews rocked Clint Hester in the first round and appeared to be on his way toward another win Friday. In the second round, Andrews threw a looping hook that was deflected by Hester, causing the New Zealand native's shoulder to pop. In between the second and third rounds, it was determined Andrews could not continue, and he was handed his first UFC loss.
Once he recovers from his injury, Andrews is likely to be matched up with another low-ranked 185-pounder. One possibility is a bout with another fellow TUF veteran in Thiago Perpetuo.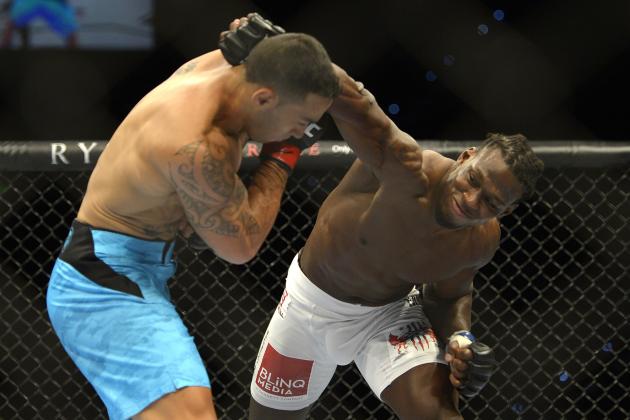 Bradley Kanaris/Getty Images

Clint Hester and Caio Magalhaes both earned wins at UFC Fight Night 33, but neither turned in an overly memorable showing.
In his bout with Dylan Andrews, Hester was rocked in the first round, which he likely lost on the scorecards. While Hester turned things around in the second round with a takedown, his victory ultimately resulted from a shoulder injury Andrews suffered upon having a right hook deflected.
Meanwhile, Magalhaes was shut down offensively by Nick Ring until the Canadian began fading in the second round. Magalhaes scored a decision win, but it came in a lackluster performance that is unlikely to push him upward in the middleweight division.
A bout between this pair of UFC Fight Night 33 winners would provide needed tests of the takedown defense of Hester and striking defense of Magalhaes.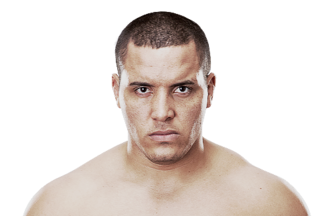 UFC.com

There's a very good chance Pat Barry has seen his last fight inside the Octagon.
On Friday, Barry was taken down by Soa Palelei in the first round. Unable to stay upright and utilize his kickboxing, Barry was stopped with ground-and-pound in slightly over two minutes.
With a 5-7 UFC record and knockout losses in three of his past four fights, Barry has seen enough punishment at this level. He's hasn't lost three in a row, however, and is an exciting fighter. If he does get another UFC fight, it needs to be a UFC contract eliminator against Brandon Vera, who recently returned to the heavyweight class and lost to Ben Rothwell.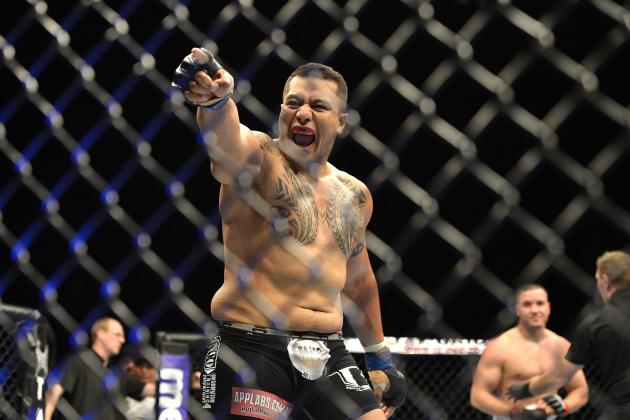 Bradley Kanaris/Getty Images

Soa Palelei didn't make a big splash in his UFC debut, but he has everyone's attention now.
It took Palelei only two minutes to take Pat Barry down and put the UFC veteran away with ground-and-pound. The Australian has now won 10 fights in a row via knockout, making him a heavyweight worth a watch going forward.
As Palelei looks to inch his way closer to the top of the division, a bout with Brendan Schaub should be considered. Both Palelei and Schaub have won two straight inside the Octagon and are in similar spots on the heavyweight ladder.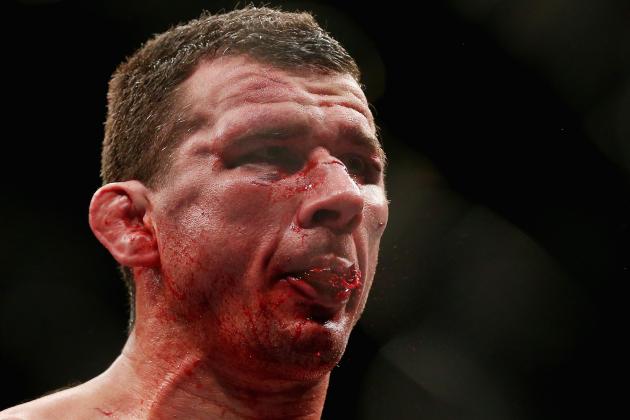 Chris Hyde/Getty Images

Anthony Perosh was set up for disappointment at UFC Fight Night 33.
Coming off of a win over Vinny Magalhaes, Perosh was deserving of a step up in competition, but he simply wasn't ready for a fighter on Ryan Bader's level. Bader battered Perosh for three rounds en route to a lopsided decision victory.
It's clear Perosh isn't going to be contending for a championship, but he's shown he deserves a spot on the UFC roster. If Krzysztof Soszynski feels like fighting again, he could be next for Perosh. If not, Perosh could meet a UFC newcomer.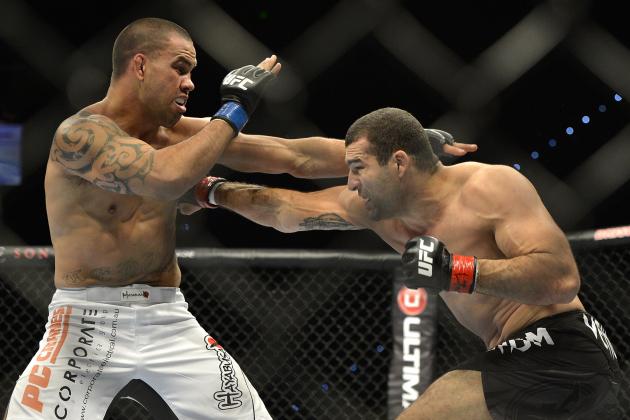 Bradley Kanaris/Getty Images

James Te Huna can't seem to find a way into the top-10 rankings.
Although the Australian appears capable of beating any fighter outside the top 10, he hits a wall when competing with elite light heavyweights. At UFC Fight Night 33, Te Huna was blasted by Mauricio Rua and suffered his second straight loss.
Another scary striker sitting just outside title contention, Jimi Manuwa will soon get a shot at Alexander Gustafsson. Should Manuwa lose that fight in March, a bout between the Englishman and Te Huna could provide fireworks.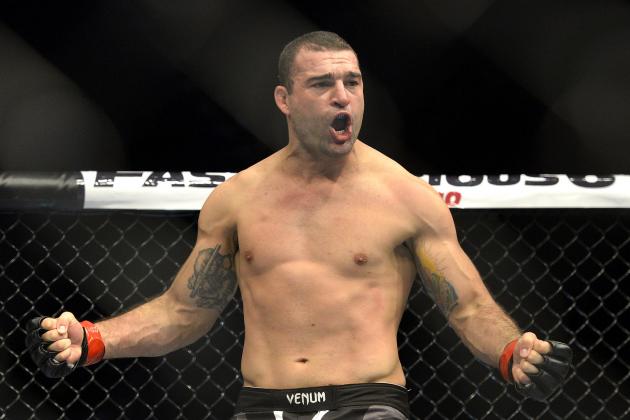 Bradley Kanaris/Getty Images

Mauricio Rua silenced his doubters at UFC Fight Night 33.
Slumping over recent fights, Rua was in danger of being bounced from light heavyweight title contention. Instead, he responded with a beautiful knockout of James Te Huna on Friday.
Ryan Bader also rebounded in Australia. Having lost two of three fights heading into UFC Fight Night 33, Bader needed a win, and he got it with a dominant decision nod over Anthony Perosh.
As Rua and Bader look to build momentum for title runs, a bout between the notable light heavyweights could set the winner up for a shot at a top-five 205-pounder.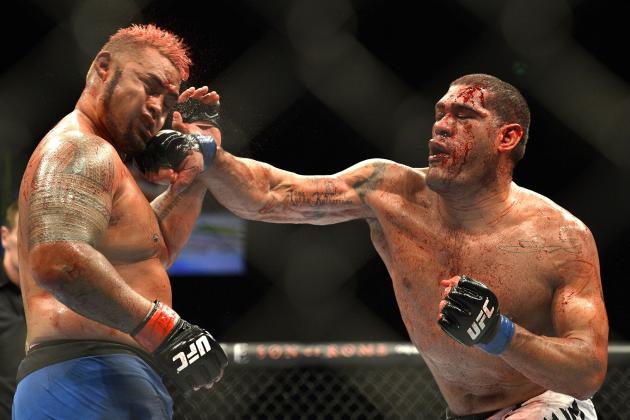 Bradley Kanaris/Getty Images

Since joining the UFC roster, Antonio Silva has refused to be beaten by any heavyweight not named Cain Velasquez.
On Friday, Silva had every excuse in the world to quit against Mark Hunt and decide he'd had enough. Instead, "Bigfoot" returned fire and survived a brutal fifth round to earn a draw in a fight where he stood with a high-level heavyweight kickboxer.
Although he hasn't won in his past two fights, Silva deserves a fight with an opponent coming off of a win. A matchup with the winner of a UFC on Fox 10 bout between Stipe Miocic and Gabriel Gonzaga makes sense for Silva now.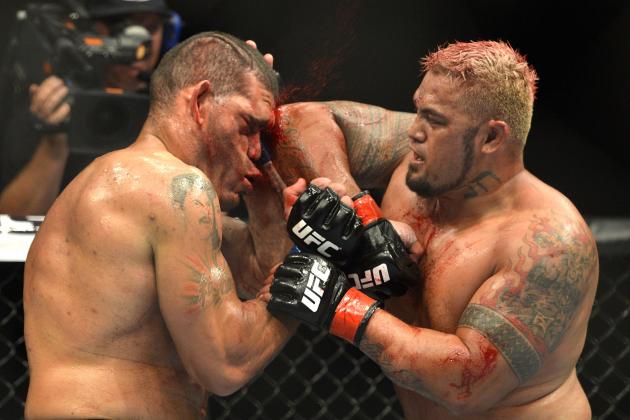 Bradley Kanaris/Getty Images

At UFC Fight Night 33, Mark Hunt showed his career turnaround isn't quite over.
In an instant classic heavyweight fight, Hunt traded shots with one of the heaviest hitters in the world. Despite taking noticeable damage to his lead leg, Hunt battled for five rounds and earned a draw with a top-five heavyweight fighter.
Considering he won on one scorecard, Hunt deserves another big fight for his next outing. Although Roy Nelson has lost two in a row, he's still in the top 10 for now. "Big Country" is a small step down from Silva, but many have been wanting to see the stocky heavyweight sluggers throw down, so a bout between Hunt and Nelson could be coming.