Is the Avalanche Interested in Florida Defenseman Dmitry Kulikov?
Use your ← → (arrow) keys to browse more stories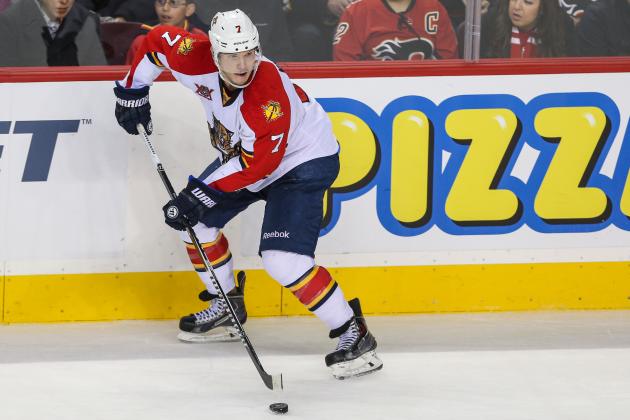 Sergei Belski-USA TODAY Sports

According to ace Rogers Sportsnet reporter/podcast host Jeff Marek they are. Marek, one of the hockey media people I respect a lot, said on the air that his sources are telling him the Avs have interest in Florida Panthers defenseman Dmitry Kulikov, the 14th overall pick by Florida in 2009 – 11 spots behind Matt Duchene.