David Moyes cannot expect to be granted a transitional period as he settles in to life at Manchester United.
He must deliver results and trophies quickly.
Given the success that United have enjoyed since the turn of the millennium, the club's fans are well within their rights to expect continuity at the very top. Sure, nobody expected a treble-winning season, but to go from champions to mid-table mediocrity within the space of six months is unacceptable.
Here's why talk of transition under Moyes has to stop.


Would Any Other Manager Be Granted a Transitional Period?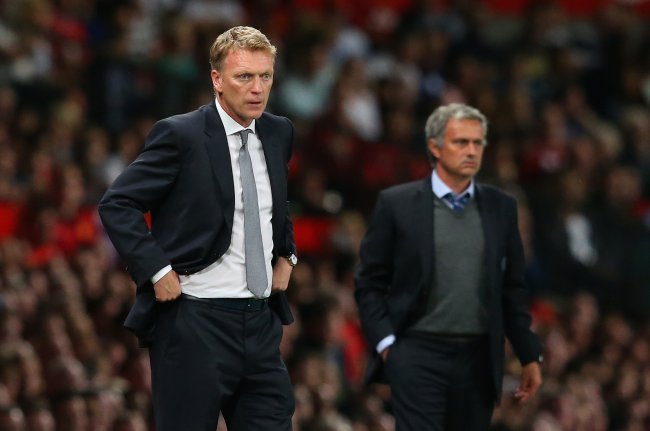 Alex Livesey/Getty Images
Most United fans would have been prepared for times of uncertainty following Sir Alex Ferguson's retirement and, therefore, would have been able to accept a slow start under Moyes.
Would the same be true if someone like Jose Mourinho took charge? No, probably not.
United are almost unrecognisable at the moment, though, and the word "transition" seems to be the explanation behind it. Of course, it was always going to take time for Moyes to really get going, but the footballing community seems divided on how long it should take.
@GuillemBalague he's inherited the reigning league champions. Surely that's pretty much a "made" side?

— Dan- GASB Co-Founder (@MrGASB69) December 5, 2013
And that's what it comes down to. Some fans are prepared to write off the season as Moyes acclimatises, while others are already fed up following a poor start to the campaign.
That variance will be crucial in the coming months, because Moyes may find that increasing numbers of fans decide that the transitional period should have been and gone.


United Have Established a Trophy-Winning Culture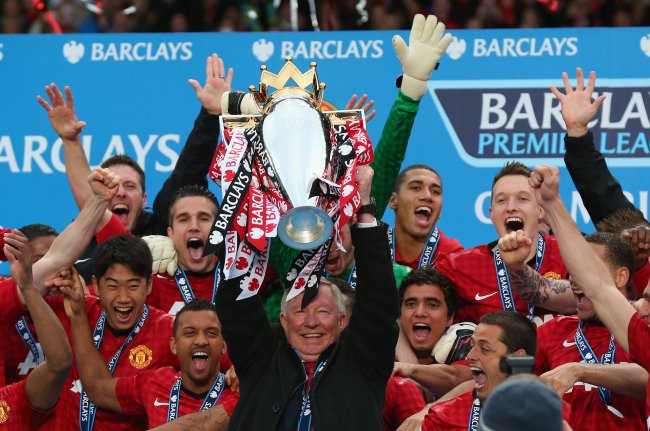 Alex Livesey/Getty Images
Let's not forget the wider context of this situation: United are a trophy-winning club, and it's in their DNA to win silverware season after season.
There is fundamentally no reason why that should change.
A lot of fans talking about how Fergie went years without winning a trophy. However, we started the Moyes era as champions! #MUFC

— Manchester United (@MUFC_today) December 4, 2013
Yes, it wouldn't be disastrous if United relinquished their Premier League title this season. And a Champions League win is by no means an expectation, either. But a failure to muster a threat in one or both competitions would be inexcusable.
Ultimately, Ferguson has it right. One trophy this season would be commendable. Here's what he had to say on United's trophy-winning chances under Moyes, with the quotes provided by The Telegraph:
For David, winning a trophy would be a fantastic achievement. No matter what it is—the League Cup, FA Cup, European Cup or Premier League. We've always had priorities obviously and David is aware of that but I hope he achieves it.


United Risk Getting Left Behind
Laurence Griffiths/Getty Images
If United fail to qualify for the Champions League next season, then serious questions must be asked.
Not just tentative queries as to where things went wrong, but questions regarding the manager's ability to deliver. Manchester City, Chelsea, Arsenal, Liverpool, Everton and Tottenham all look more convincing than United do as title contenders. Therefore, finishing in the top four is a challenge in itself.
United risk being usurped as one of Europe's biggest clubs if they don't achieve that.
NBC Sports' Arlo White seems to have it pretty spot-on regarding this season's expectations.
In a year of transition, #MUFC board may privately accept no title this season. But missing out on the Champions League? Unthinkable?

— Arlo White (@arlowhite) December 5, 2013
White's right, because "unthinkable" is exactly the right word. Some United fans, however, have been stronger on what Moyes' current failings could mean come the end of the season.
Transition or not. If we are in this position by the end of the season, Moyes will be very lucky to hold on to the job. Just awful.

— Rohit. (@ThatBoyAdnan) December 4, 2013
In order for United to turn things around, Moyes has to buy big in January and reestablish the club's knack of grinding out wins. Settling in to a new, more demanding role is fine, but to lose the sense of what made the club so great in recent years is not.


Looking Ahead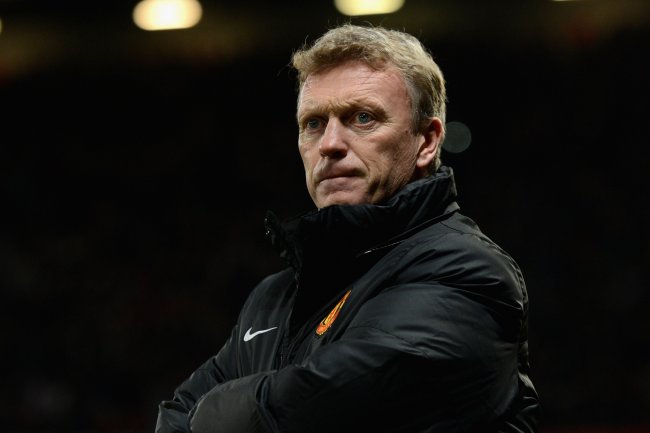 Michael Regan/Getty Images
Now, before we jump to too many conclusions here, it's worth stating that Moyes' job is not under pressure. He will deservedly be given time to establish his vision.
What are your expectations of Moyes?
No one is calling for him to be replaced. Yet.
The point is this, however: Moyes must get United playing better in order to qualify for the Champions League, all the while attempting to win a trophy this season. That's what it comes down to, really.
A failure to do one or both of those things will no doubt test the board's resolve at the end of the season, because United fans will expect better.
Regardless of whether Moyes was the right man to succeed Ferguson, this is the time when he earns his money. Come the end of the busy festive period—and the end of the January transfer window—we'll know whether that period of "transition" has been successful or not.
How long do you think Moyes has to stamp his authority on the side? Let us know in the comments.