Brazilian fans up and down the country will hold a collective breath when the draw is made for the 2014 World Cup.
It's been more than a decade since A Seleção brought the sport's most coveted trophy back to the home of Samba football, and Friday's draw marks the beginning of their bid for domination once more.
There are no easy games at the World Cup, or so the old cliche goes. But in reality, there are some nations that Brazil will prefer to see alongside them in the group stages than others.
Naturally, when FIFA is involved, the draw will be slightly more complicated than it needs to be. And that, combined with the gulf in class between the best and worst of the 32 teams, makes the draw an enticing prospect.
Here is a look at the four pots:
Confirmed World Cup finals draw pots in full. pic.twitter.com/DhBQk6nWiv

— ESPN FC (@ESPNFC) December 3, 2013
Pot A sees Brazil, as the host nation, joined by the top seven seeds. Switzerland's position in this pot raised some eyebrows. Their seeding is a result of FIFA's confusing formula and bad scheduling on the part of Italy and the Netherlands, which is well explained by Ben Carter of BBC News.
Pot B is made up of seven South American and African teams, with the final spot being filled on the day of the draw with one of the European teams from Pot 4. Originally, it had been thought that France, the lowest-ranked among the European teams, would draw the short straw and land in Pot 2. But now, any of the European sides could be placed there.
Pot 3 features countries from North America and Asia, while the unseeded European sides sit in Pot 4. FIFA doesn't want three European sides in the same group, so whichever nation is unfortunate to switch from 4 to 2 will definitely share a group with either Brazil, Colombia, Argentina or Uruguay.
Brazil's Worst Case Scenario
Brazil's Worst Possible Group

| | |
| --- | --- |
| Team | World Ranking |
| Brazil | 10 |
| Netherlands | 9 |
| USA | 14 |
| Italy | 7 |
Rankings via FIFA.com
The worst thing to happen to A Seleção would be drawing two top European countries.
If the Netherlands are the side to drop in Pot 2, then the seeded nations, including Brazil, will be on high alert.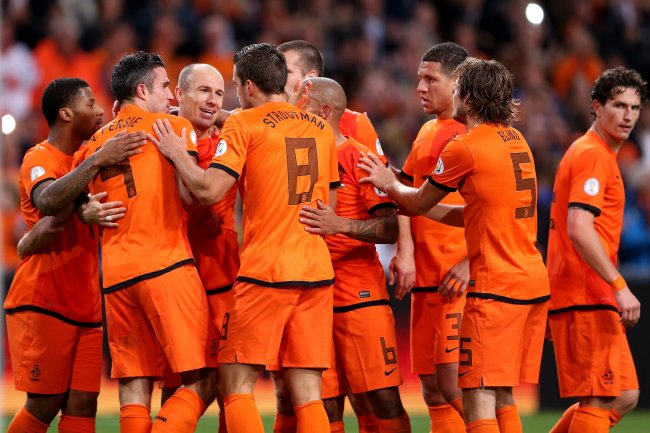 Scott Heavey/Getty Images
Italy, France and Cristiano Ronaldo's Portugal will also provide them with some concern as each possess individual talent capable of troubling the world's best. Even England and Croatia would pose them problems on their day.
Having said that, there are also some talented African teams like the Ivory Coast, Ghana and Nigeria that Brazil will be looking to avoid too.
The USA and Japan would be the two sides that would cause the most concern for Brazil from the third pot. The USA advanced beyond the group stages in South Africa, and Japan have a solid, technical side, that could cause issues.
Brazil's Best Case Scenario
Brazil's Best Possible Group

| | |
| --- | --- |
| Team | World Ranking |
| Brazil | 10 |
| Algeria | 26 |
| Australia | 59 |
| Greece | 12 |
Rankings via FIFA.com
Luis Felipe Scolari's squad will be one of the favourites to win next summer's World Cup, no matter who they are pitted against along the way.
But it's important to send out a message in the group stages, and the teams above will allow them to hit the ground running.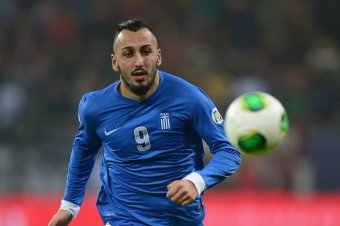 Jamie McDonald/Getty Images
Algeria scraped through qualifying, beating Burkina Faso on the away-goal rule, while Brazil beat Australia 6-0 in a friendly just two months ago.
Greece are no pushovers. They defended well in qualifying, conceding just four goals—per FIFA—and they have a talented forward in the form of Konstantinos Mitroglou. But pound-for-pound, Brazil are far superior, and the Greeks should pose them little difficulty.