Roy Jones Jr. Taking Tune Up Fight in Moscow for Anderson
Use your ← → (arrow) keys to browse more stories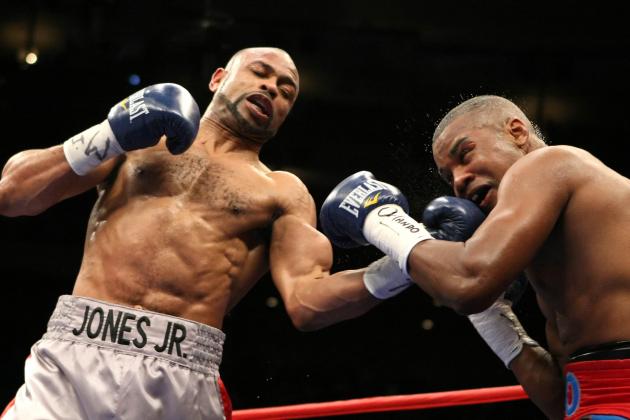 Al Bello/Getty Images

For years, fight fans have been eager to watch a world-class boxer vs. mixed martial artist grudge match play out.
It's a question of combat superiority that will never be answered until that infamous throwdown ensues.
We got a taste of this unheralded square-off when Randy Couture beat down James Toney a few years back, but that was more saddening than competitive. Plus, it was sanctioned as a MMA bout inside the ruthless chain-link cage of the UFC's Octagon.
Now, on the eve of a potential 2014 boxing match between legendary Roy Jones Jr. and pound-for-pound MMA wizard Anderson Silva, the reality of our deepest fight fantasy playing out is all but certain.
ESPN's Dan Rafael reported that Jones Jr. has decided to fight Zine Eddine Benmakhlouf in Moscow, Russia, in order to tune-up for the aforementioned bout opposite Silva. The former boxing standout was scheduled to fight Bobby Green at cruiserweight later this month, but that is no more and Jones Jr. instead opted for a Russian slug fest.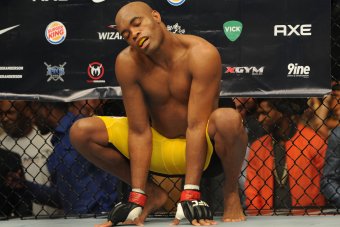 Jayne Kamin-Oncea-USA TODAY Spor
People have wondered why the 44-year-old hasn't decided to hang them up in the twilight of an illustrious career, but that hasn't deterred the former champ's mindset of fighting a MMA superman. Per Rafael's report:
"I want to be ready for Anderson Silva in case he beats [Chris] Weidman," Jones told ESPN.com back in October. "Silva has made it clear that if he wins, he wants me next. I'm here for him. That's a fight that intrigues a lot of people, but I can't fight Anderson Silva coming off such a long layoff. So I needed to get a fight first. If it wasn't for Anderson Silva calling me out, I wouldn't be fighting this fight."
Now it has yet to be determined as to what kind of promotional role the UFC would have in such a superfight and whether or not the public intrigue will sustain itself if Silva is unable to recapture middleweight gold when he fights Weidman on Dec. 28.
Regardless, it's good to see that Jones Jr. is dead set on polishing his rusty pedigree before taking on arguably the greatest fighter in MMA history.
For more UFC news and coverage, Follow @DHiergesell