Michigan's Nik Stauskas Throws His Shoe at Duke's Cameron Crazies
December 4, 2013

via SB Nation
Michigan Wolverines sophomore guard Nik Stauskas threw his shoe to possibly the worst place he could during a game against the Duke Blue Devils, but luckily the Cameron Crazies were kind enough to give it back.
They even offered some of their own shoes back to him after he put his shoe back on. You might want to toss it towards your bench next time, Stauskas.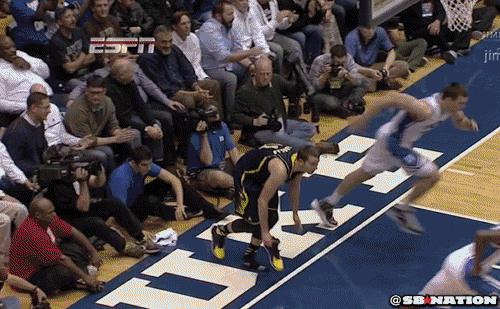 via SB Nation
No. 10 Duke went on to beat No. 22 Michigan, 79-69.
Hat tip to SB Nation for the GIFs.