Thirteen games into the Premier League season and Chelsea manager Jose Mourinho is still yet to decide on the chosen trio to play behind the lone striker in his 4-2-3-1 formation. Echoing the spirit of one of his Stamford Bridge predecessors—Claudio Ranieri—Mourinho has become the tinkerman, starting eight different combinations in the advanced midfield positions in the 13 games of the season so far.

Whilst some have accused Mourinho of ostracising last season's stand-out player, Juan Mata, the Spaniard has actually featured in the most frequently started combination. Juan Mata, Eden Hazard and Oscar have started three games together and are the combination that many fans feel is the side's best combination. But what does Squawka's box of statistics say?
squawka.com

Despite slowing down last season, after an explosive start, Hazard has edged Oscar to be the standout midfield player at Chelsea this season. He is the second most productive player in the Premier League—behind only Samir Nasri—in terms of producing key passes for his teammates. Hazard has provided 26 chance-creating key passes for his teammates, in addition to the two assists that he has contributed. Whilst Hazard ranks highly over the whole season, Mata has also scored highly in providing chances, adding credence to the idea that he is being under-utilised by Mourinho.

Mata has provided 18 key passes and two assists, but in less than half the time that Hazard has been on the pitch. This means that he has contributed an assist or key pass every 23.6 minutes, compared to every 37.6 minutes from Hazard. Andre Schurrle is also surprisingly productive, and is unlucky to find himself with so few minutes, having producing a key ball every 31.87 minutes.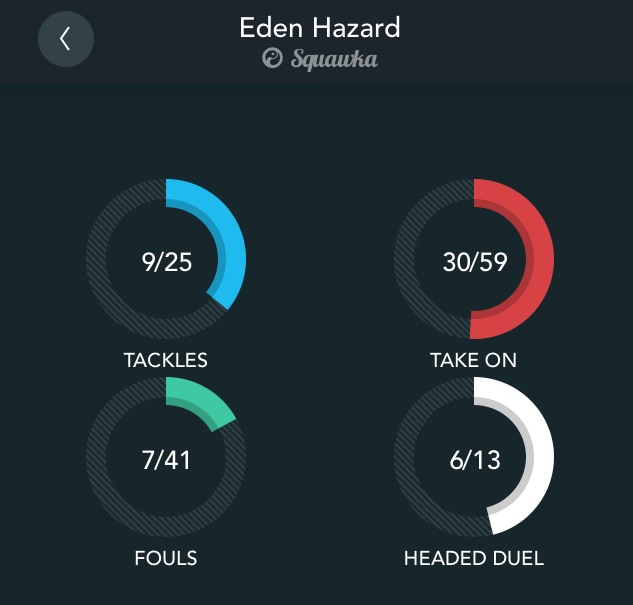 Taken From The Official Squawka Football App

Hazard has also excelled in taking on opponents. He has successfully gone past his man on 30 occasions this season, over three times the number of his nearest rival in the Chelsea midfield, Oscar (8).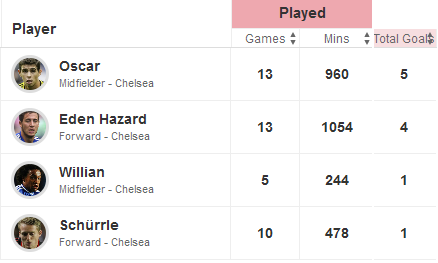 squawka.com

Given Chelsea's well documented forward woes, the attacking trio are also required to chip in with goals—an area in which Oscar has excelled this season. The Brazilian is Chelsea's top scorer with five goals, which alongside their solid defence has helped Chelsea carry their lack of firepower to second place.

It would come as little surprise that the trio of Oscar, Mata and Hazard on paper appear to be Chelsea's best. Mata and Hazard have both contributed vast numbers of chances to the cause, whilst Oscar has shown a golden touch in front of goal. In spite of this, Mourinho has continued to chop and change his midfield and the trio are never guaranteed to start.

However, there is method in Mourinho's team selection. Whilst good players should be able to play together, there is a line of argument that Mata, Oscar and Hazard are too similar to play together. While on paper the three should usually start, it would be no surprise to see Schurrle start alongside two of the three for games such as tonight in which they face teams that sit deep and defend.
If Mata, Oscar and Hazard were to start and combine, then they have the ability to blow teams away, but if sides manage to deal with the threat then there is a danger that Chelsea's attack could replicate the struggles experienced on their last trip to the north east—a 2-0 loss to Newcastle— and become one dimensional very quickly. Whilst Mourinho is deprived of Oscar's services tonight, he would probably have considered changing his attacking midfield players anyway.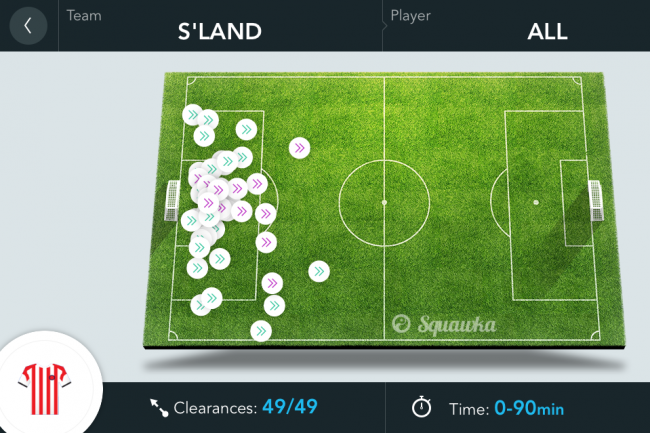 Taken From the Official Squawka Football App

Sunderland have previous experience in taking a top class scalp, having beaten Manchester City in their last home game. Chelsea need to avoid the mistakes made by City and for that reason should start Schurrle. Manchester City got their midfield completely wrong in their game at Sunderland, playing with too little width, and allowed Sunderland to defend the very deep, very narrow area shown in their clearances map above.
City had a lot of the ball in areas in front of the Sunderland defence, but couldn't hurt them with the ball. The lack of ideas caused by the failure of the Citizens' plan A of strolling through the centre of the pitch is evident in the fact that Sunderland had fewer shots in total than Manchester City had shots from outside the area that were blocked.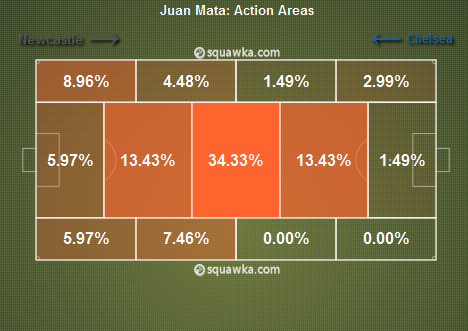 squawka.com

Mourinho fell into a similar trap at Newcastle. The problem position of his attacking midfield trio has been on the right-hand-side of the pitch. Mata played there at Newcastle and played in a very narrow area, shown by his action areas map above. This allowed Newcastle to stifle Chelsea in central areas and is a lesson Mourinho could learn from.

If Schurrle came into the team—likely to be at the expense of the injured Oscar with Mata moving centrally—then he would add width on the right. Of the 15 chances that he has created this season, 20 percent have come from within the penalty area, and a further 33 percent from advanced wide areas. He would stretch the Sunderland defence by preventing them from packing their penalty box and stopping chances from deep central areas due to his ability in wide areas and quick feet within the box.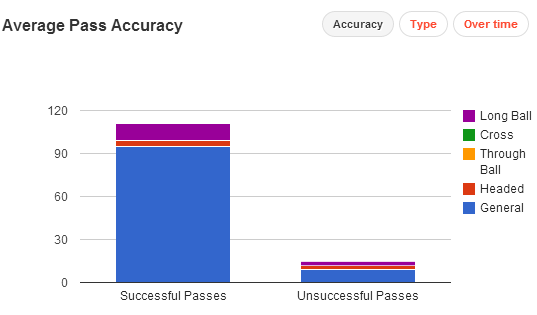 squawka.com

One man unlikely to start is fellow summer signing Willian. In a similar game—against West Brom, a lower team that defended in numbers—Willian was eclipsed by his fellow midfielders, and this is not the game to suit him. Boasting athleticism and the ability to set up a quick break with his long passing range—evident in the size of the purple long ball column on his pass breakdown above—Willian is not as well suited to unlocking a stubborn defence.
He has the highest percentage of backwards passes among the six men vying for the three spots, showing that he often turns back when confronted with a stubborn defence. The Brazilian is a talented player, but is better suited to a more end-to-end game than the mismatch that is Chelsea's superstars against bottom of the table Sunderland. Kevin De Bruyne has struggled to get a look in and while Mourinho has said he will be in the squad tonight, the Belgian has been constantly linked with a move away.

Mourinho's best three is Mata, Hazard and Oscar, but when boasting such riches in midfield, he has the luxury of being able to pick a different top-class midfield for different oppositions. With Oscar likely to be missing through injury tonight Schurrle should get the nod ahead of Willian, against a side that will sit deep and hope for the best.
All graphics and statistics courtesy of Squawka The Sqauwka App Is Available In The Apple App Store