20 Reasons to Think Footballers Are Stupid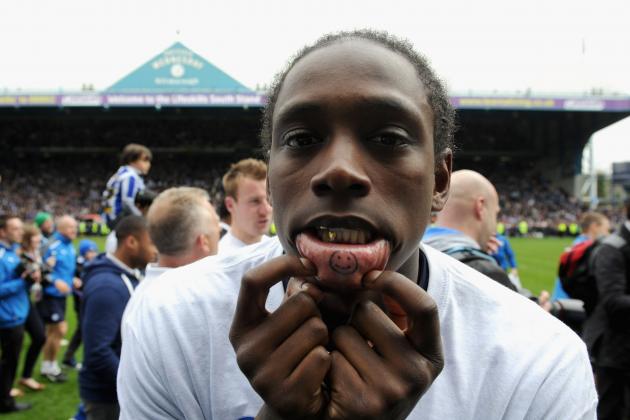 Gareth Copley/Getty Images

Whether it's in Europe, South America, Africa or elsewhere, the professional footballer has built up a certain reputation among some for being one of the world's less complex creatures.
That is to say, a lot of people think they're stupid.
In all honesty, there's a lot of evidence to suggest that the average footballer may be a bit dim-witted, although one can't truly generalise in that manner.
Ahead, we'll discuss some of the reasons why one might be able to justify such a disposition toward the footballer species.
Begin Slideshow

»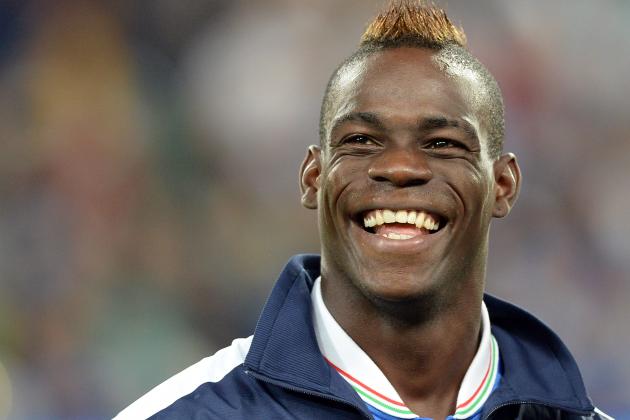 Claudio Villa/Getty Images

One of the most obvious reasons that one might believe footballers are of below-average IQs is the poor use that some put their millions toward.
These days, there's more money in the sport than ever before, and it's being handed to younger and younger players who—instead of investing their riches in smart ventures—often splash it a little too freely.
Mario Balotelli's infamous camouflage Bentley, a snap of Liam Ridgewell literally wiping his behind with banknotes, per Tom Bellwood of the Daily Mail, and the countless stories of alcohol-fueled flippancy are just some of the examples of which one might rather not see nor hear.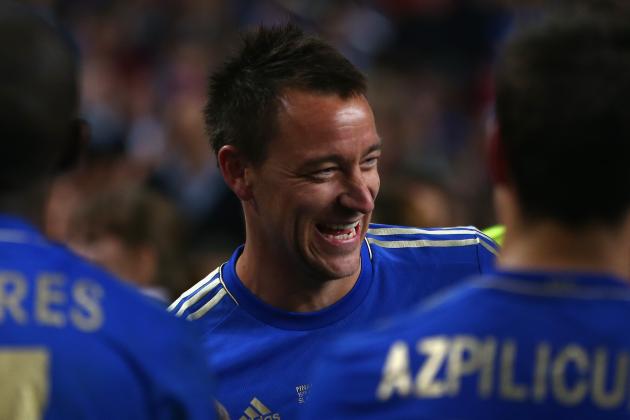 Michael Steele/Getty Images

With the kind of lives that most people spend their entire lives searching for, one would think that a footballer's existence is a calm, serene one that's well financed and with the adoration of millions.
Regardless, it seems our idols just can't help but get themselves into the odd bit of bother when off the pitch.
Granted, there's a reason why the Premier League has developed a bad reputation for bad role models.
In 2010, it was revealed by the Daily Mail that John Terry had cheated on his wife with the girlfriend of teammate Wayne Bridge, Jack Wilshere was reported by the Telegraph to have got involved in a street assault several years ago, and shooting a Chelsea trainee is only one of numerous bad uses of Ashley Cole's time, per The Guardian's James Orr.
Poor choice of how to spend one's extracurricular time isn't limited to the English top flight, however. Reigning European Footballer of the Year Franck Ribery went to trial earlier this year for having allegedly bedded an underage prostitute, Zahia Dehar, in 2010, per the Mirror's Damien Fletcher.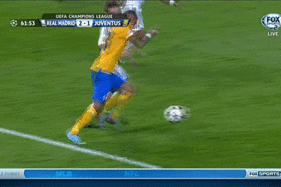 Via 101GreatGoals.com

One of the most visceral reasons to think footballers may not be altogether "with it" is because they're always looking a bit clumsy due to the fact that many don't seem capable of remaining upright for an entire 90 minutes.
Even the toughest reputations in football these days have shown themselves to be guilty of simulation, a stigma of the sport that doesn't appear to be dying down in the slightest.
When compared with rugby, boxing or just about any other contact profession out there, it all just seems a bit silly, doesn't it?
For example, Arturo Vidal, who may have indeed kicked the floor in the image attached, shouldn't really be chasing the referee to award any Real Madrid players a yellow card after that disgrace of a dive.
Or perhaps he's not aware that millions of people worldwide are liable to be watching any elite footballer's every move.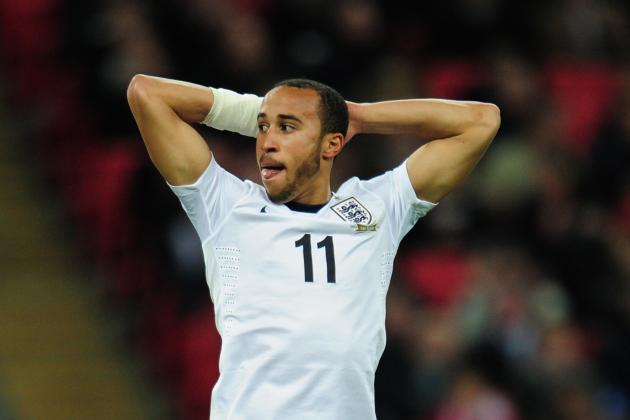 Shaun Botterill/Getty Images

For some, the answer to the question of "how much is enough" is "more."
Despite raking in anywhere from several thousand pounds per week to tens of millions in annual salary, football is generally a well-paid practice; however, those off-the-pitch temptations get a little too much for some. In the last six months alone, Andros Townsend, per David Kent of the Daily Mail, and Cameron Jerome, per BBC Sport, have been unveiled as having broken regulation on betting.
For others, it's not as complicated as that.
In 2008, Richard Smith of the Mirror reported that Nathan Dyer and Bradley Wright-Phillips had been caught on CCTV stealing cash from the handbags of unsuspecting barmaids.
Both of Southampton, the pair may not have been making the highest pay packets of their careers, but it's highly doubtful that it was slight enough to warrant theft.
It's a well-known fact that football players don't give the most incisive match analysis, often churning out a set list of post-match comments that tend to become a bit monotonous.
Not that one expects the athletes to exactly be Oscar Wilde, but it would be nice for the fans to hear some phrases other than, "Yeah, I though we were outstanding today," "We've all got faith in the gaffer" or Wayne Rooney's constant insistence that he's happy at Old Trafford.
Players are picked up earlier than ever these days; kids in their young teens and earlier are being fed dreams of money, power and fame beyond their wildest dreams.
Academia has taken somewhat of a backseat in recent decades with the promise of top-flight football paying out more than the average Joe could ever wish.
Why wouldn't a starlet sacrifice their schooling with such a path laid ahead? It's an incredibly sad truth to the current structure, where education among academy players until the age of 18 is only maintained to a minimal level.
As Steven Gerrard shows in the video above, honorary degrees and the like aren't altogether uncommon, but a genuine university-level education is.
That's not to say all footballers are incapable of possessing the necessary intelligence, it's just not displayed as frequently as we might hope.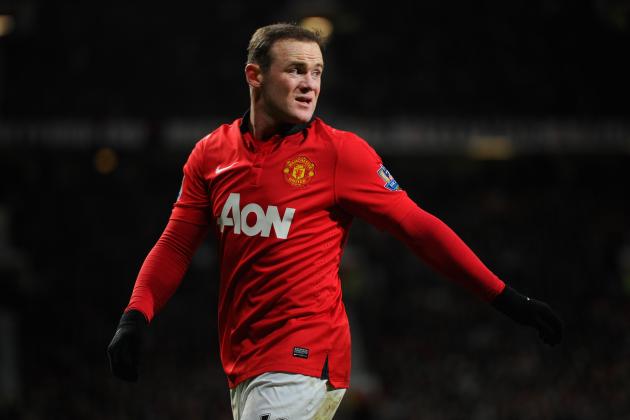 Michael Regan/Getty Images

For some of the more ill-informed, a common criticism of footballers is that "all they do is kick a ball for a living."
Of course, in its simplest definition, those people are correct, but there's obviously more to it when we go into more depth.
Regardless, some won't buy into the tactics, strategies and politics of the sport and are instead happy to believe that these players are nothing more than physical entities, with not a lot going on behind those baby blues.
Ben Hoskins/Getty Images

These days, we're closer to our footballers than ever, with social media having opened up huge avenues in terms of how intimately we can communicate with our stars.
So, not only can we now formulate opinions of players based on what we see on the pitch, but we have a very good idea of what a lot of players are like off of it, either to their detriment or benefit.
Joey Barton, Jack Wilshere, Emmanuel Frimpong, Neymar and countless others are all very avid users of Twitter, Instagram and Facebook accounts that make it a lot easier for fans to grasp just what they're like in "real life."
Some are better off leaving their desktops alone.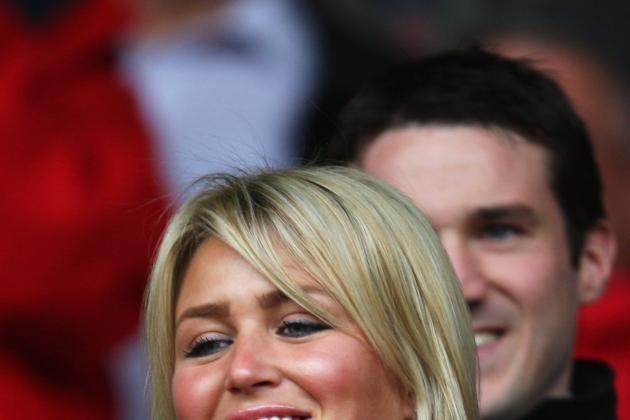 Mark Thompson/Getty Images
Alex Gerrard
It's often supposed that your spouse is a reflection of one's self, the people we marry being seen as compatible counterparts with whom we share the most in common.
If the wives and girlfriends of footballers during the last 20 years or so are anything to go by, it may not be such a stretch to suggest that a lot of footballers are dim.
Not to go too far into stereotypes and how false some can be, but most WAGs seem to settle for lives off the pitch either as glamour models or makeshift fashion designers, the latter careers coincidentally often coming about once they've married their professional playing partner.
As aforementioned, just because someone follows a certain career path doesn't mean they're stupid, but the sheer mass of player/generic WAG combinations is bound to produce a few blunt tools.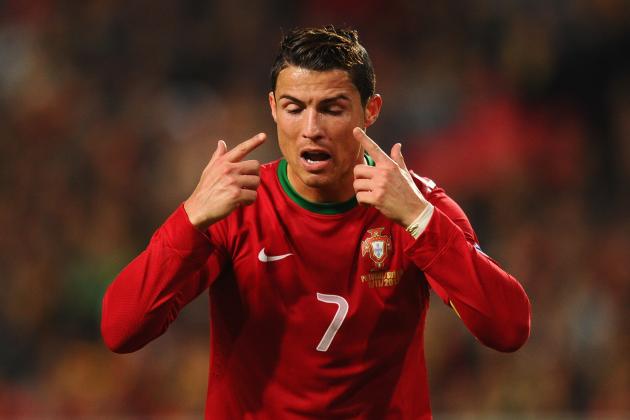 Mike Hewitt/Getty Images

A common by-product of fame and wealth is egomania, an affliction suffered by a great deal of the elite football world that's inflicting itself on younger victims every year.
Whether it's the news that Cristiano Ronaldo, despite being in the prime of his playing career at 28 years of age, is opening a Ronaldo museum on his home island of Madeira, per the Telegraph, or the endless rows biographies up for sale, there's reason to believe that the players of today can be quite full of themselves.
Often times, these biographies are about players barely entering their senior career phase when they're younger than the people reading their musings, which could be seen as infuriating.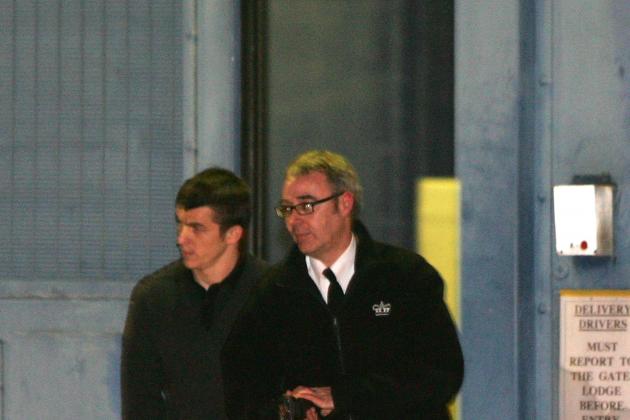 Christopher Furlong/Getty Images

Joey Barton again pops up on our list as one of those players who wasn't comfortable living the easy life and has strayed onto the wrong side of the law during his time in the game.
Tony Adams, George Best, Marlon King and Ched Evans are some of the more infamous examples of British players both past and present to have spent time in jail for various reasons.
It's an issue elsewhere, though, with former Bayern Munich defender Breno given a three-year sentence for arson in 2012, per The Guardian.
A report by Huge Gye of the Daily Mail earlier this year revealed that as many as 150 ex-players are currently serving prison sentences with nothing to turn to following retirement, showing that what these people should do after hanging up their boots is a very real problem.
More than anything, it's what players the media choose to be the faces of football that can often decide what the general discourse is toward the profession.
Mario Balotelli, El Hadji Diouf, David Beckham and Wayne Rooney are just a few examples of stars who have received massive attention—for better or worse—in the headlines over the last decade.
Arguably, though, the stupidest footballer to have graced the game in recent years (although we loved most minutes of it) is Jimmy Bullard.
Bullard isn't alone in his craft of stupidity, but enjoy the selection of his best bits above.
A lot of footballers should go with the old adage that they're there to be seen and not heard.
Fortunately for us, they don't always abide by that rule, with some players producing the most questionable quotes one's likely to come across without veering into the field of politics.
The Mirror's Steve Anglesey recalled some of the sport's finest soundbites last December, some of the best being:
"I haven't seen it, but it looks generous" - Arsene Wenger

"The thing about goalscorers is that they score goals" - Tony Cottee

"The last six games of the Invincibles season were the most pressurised, because we were under pressure" - Ray Parlour

"When Everton knock it long, they don't knock it long" - Paul Merson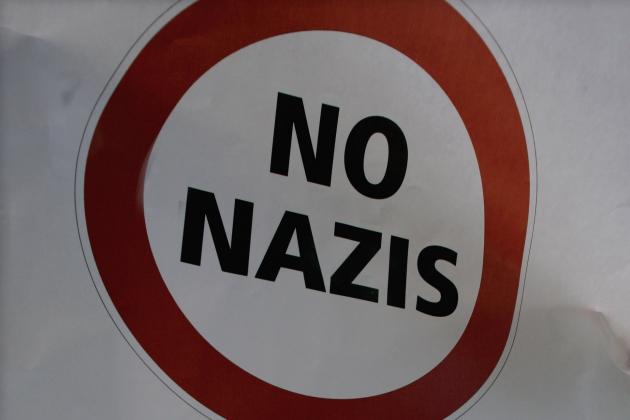 Ralph Orlowski/Getty Images

In the media, children and animals are regularly cited as the two things with which one should never work. The topics of politics and religion are similarly worthy of avoiding in football.
Although he insisted afterward that he had no idea what the gesture meant, Giorgos Katidis was, according to BBC News, handed a lifetime ban earlier this year for giving a Nazi salute.
Just six months later, BBC Sport reported that FIFA had opened an investigation around Josip Simunic, who, after helping secure Croatia's place at the 2014 World Cup, could think of no better way to celebrate than by leading his fans in racist chanting.
Again, only a very minute percentage of athletes may be held accountable for this, but it's stupid all the same.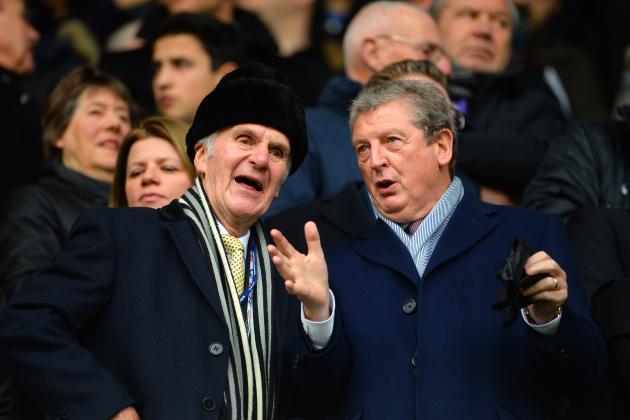 Michael Regan/Getty Images
"Not in our day.."
Despite all the advances we are making in technology, science and the arts, one may not be wrong in suspecting that the average human just isn't as smart as it used to be.
As aforementioned, the educational structure for these young men doesn't help them in terms of business enterprise or making a career past their playing days, but then it doesn't seem as if many are aware there even are post-playing days.
It used to be that management and coaching were respectable paths to follow after a player hung up their boots. In the days before multi-million-pound contracts, most stars already had a trade in their locker to fall back on at least.
That's far from the case anymore, as players have gotten comfortable, leaving one more understanding as to why the older generation might grumble.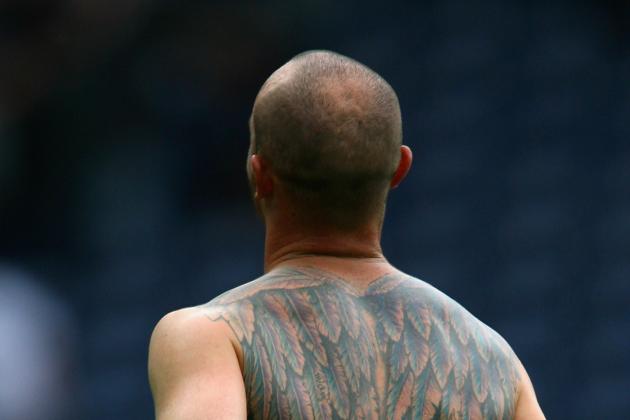 Alex Livesey/Getty Images

Being misquoted is a mistake that can be covered up. A moment of infidelity will subside from the headlines with time. A horror show of a tattoo, though, is with you for life.
This current generation is one where it seems as though 70 percent of players have a sleeve tattoo on at least one arm and almost the whole lot have ink somewhere on their frame.
Some of it looks alright but, as Stephen Ireland shows us above, it can sometimes go oh so wrong.
Diving is one thing but the exaggeration of contact is sometimes an altogether more devious act, aimed at convincing the referee that the opponent is deserving of more punishment than should be the case.
Again, comparisons to more (or even sometimes less) physical contact sports will show that there are drama queens in the world of football really letting the rest of the team down.
It can often be the case that arguing with the officials, dusting up handbags with the opposition or spending minutes on the floor with "injury" takes time and effectively money away from the paying patrons who are only interested in the football.
Sponsorship and business investments are two of the main ways in which a player will make their money off the pitch, but it doesn't always do wonders for their image.
Aftershaves, kit deals and even selfie-promoting airline advertisements (the most heinous of crimes) can taint the image of a player as "selling out."
It's not necessarily stupid to make money from one's fame, but it's how a footballer goes about it in which they'll be judged.
It goes along with this notion that footballers are a bit prissy in the way they go about their business, but one may suggest today's athlete is a much "girlier" version than 20 years ago.
Hair gel, fake tans and body waxing to boot (it happens) are all trends that have wormed their way into the general player's routine.
The modern metrosexual might see this as prudent and caring for one's self. Others (rightly) see it as stupid.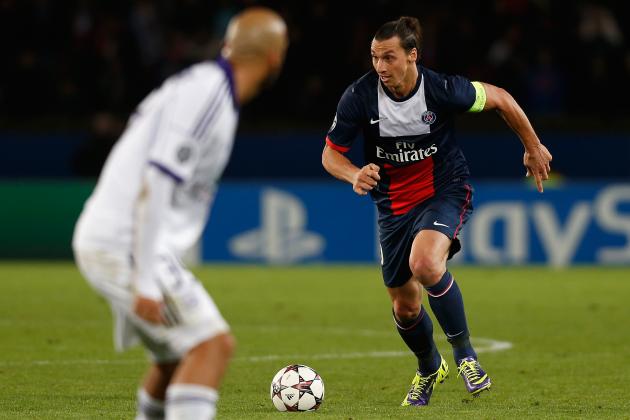 Harry Engels/Getty Images

Quite simply, every football fan out there wishes they were Cristiano Ronaldo, Zlatan Ibrahimovic or Lionel Messi.
One might say that money, fame and lifestyle isn't for them, but the truth is that modern footballers have evolved to rock star status, and we dislike some of them for it.
It's not necessarily indicative of their intelligence, but this leads some to see players as "stupid" in a general term, a la: "Ergh, that guy's so stupid, look at him with his perfect life and career—I hate that."