Kory Lichtensteiger and 4 Washington Players Fighting for a Job in 2014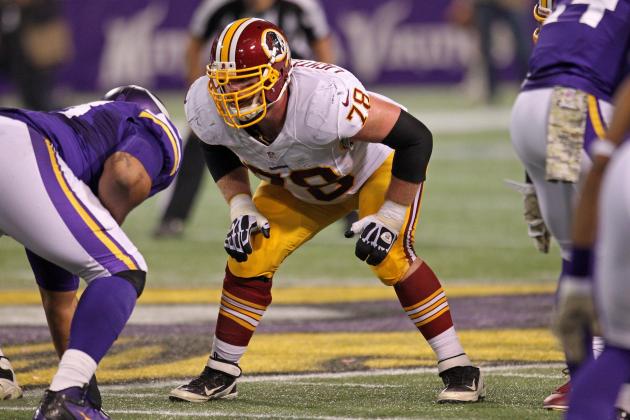 Brace Hemmelgarn-USA TODAY Sport
Kory Lichtensteiger has struggled in 2013, but he's certainly not the only one.
While it may yet be too soon to hit the reset button in Washington, there is no shortage of players who have struggled to justify their place on the team in 2013.
At 3-9, the season's over, so it's worth taking a look at some players who could be looking for another NFL home before next year.
Firstly, however, the criteria by which the list was decided.
No 2014 free agents were eligible for inclusion. That's too easy. Only players who are contracted to be in D.C. next year made the list.
That's it. On with the show.
Note: All 2014 salary figures via Spotrac.com
Begin Slideshow

»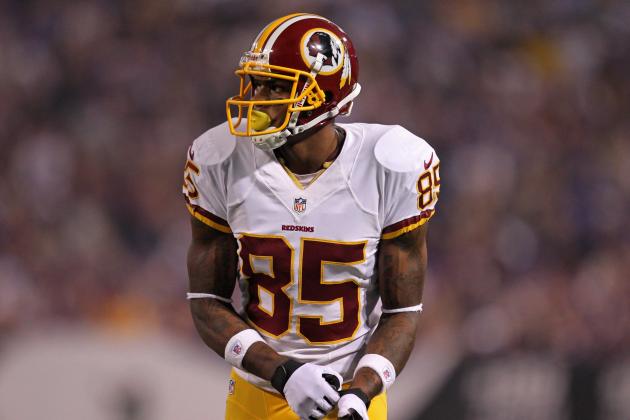 Brace Hemmelgarn-USA TODAY Sport
Leonard Hankerson's development has been slow.
"This year is going to be the year that Leonard Hankerson breaks out." That seems to be the cry of fans every year, but every year Hankerson fails to meet expectations.
He's been unlucky with injuries, yes—he's now done for at least seven months following a torn ACL—but the fact remains that in his third year in the NFL he hasn't developed in the way that his coaches would have hoped.
In a Washington receiving corps that has been uniformly poor, Hankerson has failed to lock down the No. 2 receiver spot opposite Pierre Garcon.
Next year is the last year of Hankerson's rookie deal. There's a great deal riding on his recovery from surgery right now, as well as the added pressure of the front office looking at wide receivers in this year's draft.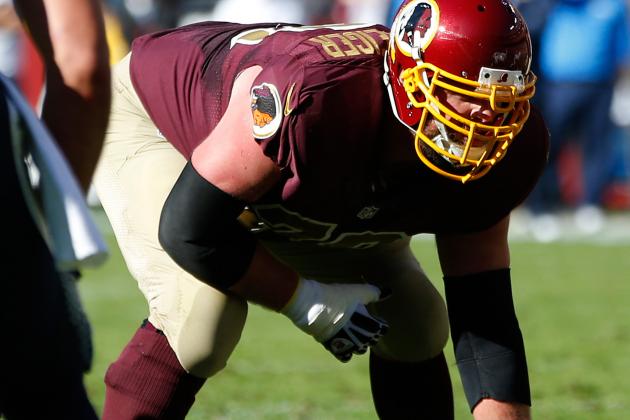 Geoff Burke-USA TODAY Sports
Kory Lichtensteiger is just one of the problems along the offensive line.
Kory Lichtensteiger has only played 16 games since arriving into the NFL in 2008. Yet, following a decent performance last season, the then-27-year-old was awarded a five-year deal that would see his cap hit rise to $4,300,000 in 2015.
If he retained the same level of play as last year, there may be some argument for keeping him around. However, in 2013 Lichtensteiger has been the very definition of a turnstile lineman and just another reason why this year has been a problem for Robert Griffin III.
Unfortunately, there is no player waiting in line to replace him. 2012 third-rounder Josh LeRibeus showed flashes of potential in the last two games of that year, but showed up to camp overweight and is yet to feature in a game in 2013.
He's dead weight and everyone should be prepared to declare him a bust. He doesn't even deserve his own spot on this list.
Tyler Polumbus has also struggled at right tackle, but his cap hit isn't as great, so the coaches are more likely to keep him around as insurance. That's a scary proposition.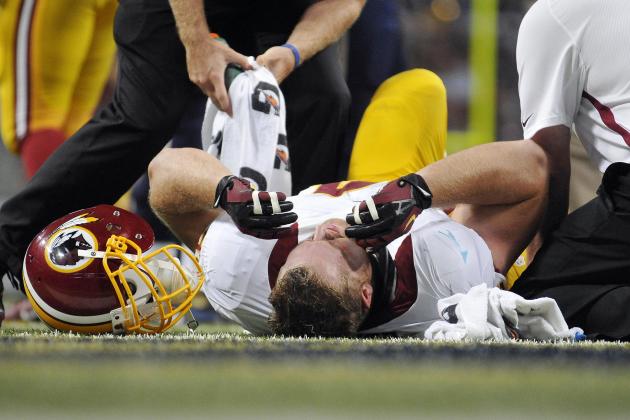 Jeff Curry-USA TODAY Sports
Adam Carriker hasn't played a game since Week 2 of the 2012 season.
Adam Carriker is a good player, and Washington needs him. However, he's only played two games out of the last 28 and that cap hit isn't at all justified.
Regardless of whether Shanahan is the head coach next year, there are other free agents more deserving of the money. The likes of Brian Orakpo and DeAngelo Hall will be looking for new deals, and the defense needs a couple extra pieces that could be poached from other teams in free agency.
Carriker has suffered setbacks whenever he has returned from injury recently. There's a real possibility that he'll do so again. At the very least, he might not be the same player he was before.
Either with a new coach or Shanahan in his make-or-break fifth year, Carriker is too much of a liability at this point to retain his place on the roster.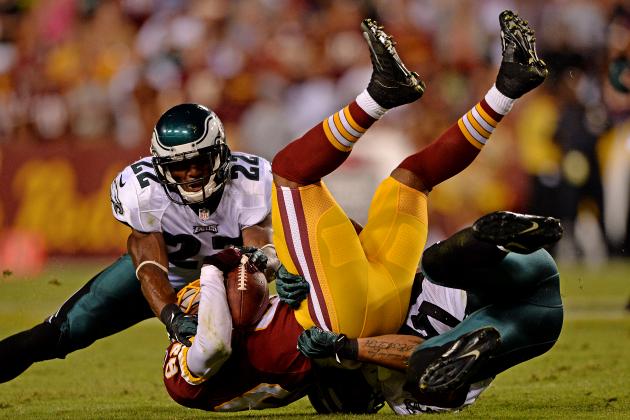 Patrick Smith/Getty Images
Evan Royster has just two carries this year.
Despite taking two running backs in the draft who failed to make any sort of impression—and in the case of Chris Thompson, actually got worse—Evan Royster currently has two carries on the season and zero yards.
It's arguable that he's there for insurance if Alfred Morris gets injured, but Roy Helu has done a much better job in relief of Morris. Darrel Young, too, has made an impact when presented with the opportunity.
Time is running out for Royster and he only has a few weeks to stake his claim for next year. The likelihood of him getting that chance is very small, however, and the team will probably part company with him as part of final cuts in 2014.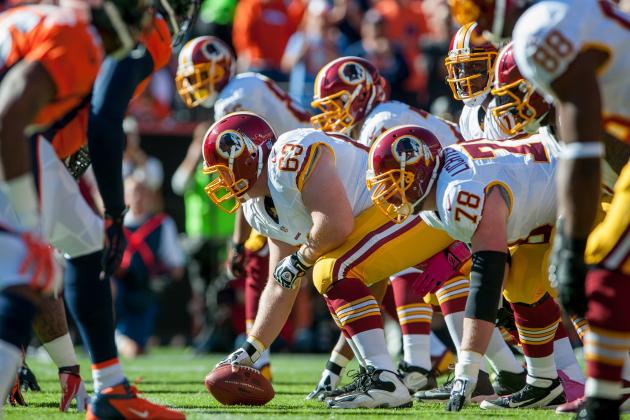 Dustin Bradford/Getty Images
Will Montgomery has contributed to a poor showing from the offensive line.
Fixing the offensive line should be a priority this offseason, along with strengthening the defense. Will Montgomery hasn't performed this year, and again looked overwhelmed in the Week 13 loss to the New York Giants.
While Griffin needs to learn how to read defenses better, run through his progressions and make smarter decisions, he also needs the extra time to do that. It could be a matter of half a second, but this offensive line can't give him that luxury right now.
It could be argued—quite reasonably, too—that everyone on the line but Trent Williams should go, but that's only likely to happen in the event of a change in coaching staff.
Chris Chester is due to make more money than Montgomery in 2014, but the feeling persists that he has more to offer than his center and will be more difficult to replace.
Montgomery could be the second casualty along the offensive line before next season is upon us.