The trade market is never going to be as active as its counterpart, free agency, but already there have been some interesting swaps this offseason. The Prince Fielder-Ian Kinsler blockbuster kicked things off in a major way, and on Monday the Washington Nationals acquired Doug Fister, while the Oakland Athletics picked up Jim Johnson. The Johnson swap ruined the capsule I'd written about him for this piece; thanks, Billy Beane.
But I can't complain. These are the halcyon days of Hot Stove, friends, and more is likely to come during next week's Winter Meetings. Put 30 MLB general managers together in one place, and let them hammer out some good old fashioned trades. That's what the offseason is all about.
Here's four big-name players who could be on the move.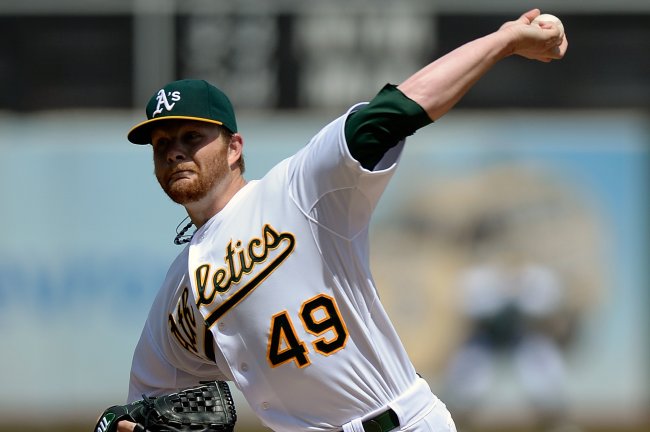 Thearon W. Henderson/Getty Images
Brett Anderson, starter, Athletics
Anderson was a strong trade candidate at the outset of the offseason, and now his departure seems all the more probable after the A's signed lefty Scott Kazmir to a two-year, $22 million deal on Monday. Kazmir joins an already-deep rotation, so the oft-injured, and somewhat expensive, Anderson is the sensible odd man out.
Anderson, a lefty, has made just 43 starts over the past four seasons due to a spate of injuries. He's owed $8 million in 2014 with a $12 million club option for 2015, so Kazmir's deal essentially replaces his on Oakland's books for the next two years.
It's hard to figure what the A's could get in return considering Anderson's recent history of injuries. I would think they can get a second-rate prospect or perhaps a major leaguer of comparable service time and salary, but I don't know if they're interested in taking on the latter. If they don't like the offers they receive, they could always hold Anderson for another year and make a decision on him after 2014, though I think they probably want to dump the salary and be done with it.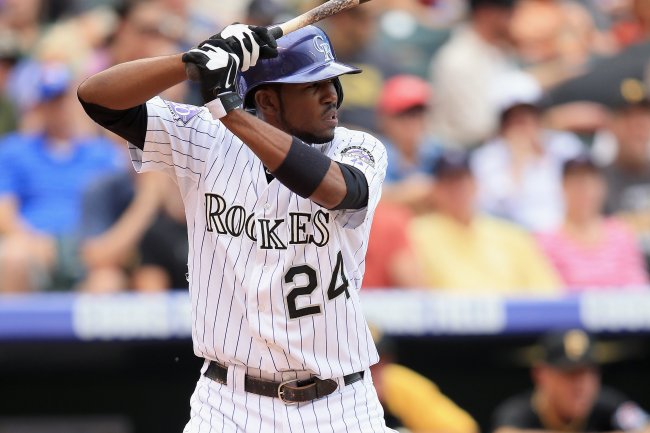 Doug Pensinger/Getty Images
Dexter Fowler, center fielder, Rockies
The Rox are reportedly willing to deal Fowler to fill other holes, and seeing as he's a pretty good player at a premium position and owed only a modest $7.65 million in 2014, I'm sure teams will be inquiring about him.
Fowler is under team control for for two more years, so an acquiring team would have two seasons' worth of evaluation to figure out if they want to retain him long-term or perhaps even trade him at some point. The Rox have talked to the Kansas City Royals as well as the Los Angeles Angels about Fowler, according to Troy Renck of The Denver Post.
Colorado needs a corner outfielder, second baseman, starter and relief help, and it might need a first baseman or catcher depending on whether Wilin Rosario stays behind the plate or moves to first. That's not a small wish list, but I'd be surprised if they couldn't address one or more of those needs in a Fowler deal.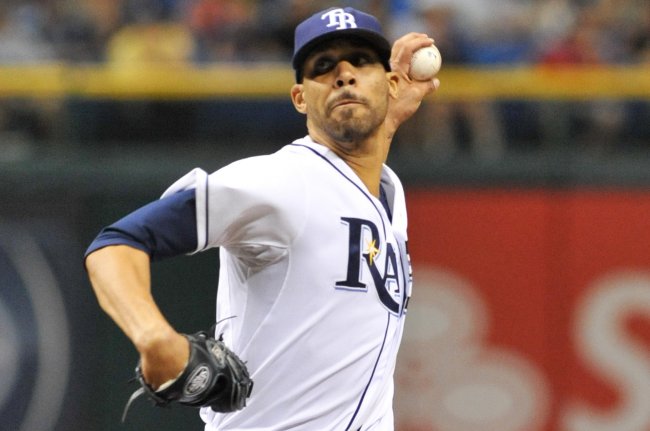 Al Messerschmidt/Getty Images
David Price, starting pitcher, Rays
Arguably the crown jewel of this class of trade candidates, Price rumors have been somewhat scarce since he announced at season's end that he's assuming he'll be dealt. However, teams have been inquiring with the Rays about the 2012 AL Cy Young winner, according to a recent report from Nick Cafardo of The Boston Globe, although none of the offers have been especially strong.
Slated for arbitration this offseason and next before heading into free agency after 2015, Price figures to to be owed roughly $30 million over the next two seasons. That's not cheap by any means, but it's still below market value for a pitcher of his ilk.
Accordingly, you have to think the list of suitors for Price is limited to teams that have deep pockets and at least a couple well-regarded prospects (and a willingness to trade them). With that in mind, we're probably looking at the usual suspects—the Texas Rangers, Los Angeles Dodgers and Angels make sense on paper.
Harry How/Getty Images
Matt Kemp, center fielder, Dodgers
As with Price, a potential blockbuster trade involving Kemp is a looming game-changer. The difference—or one of the many—is Kemp's contract.
Owed $120 million over the next six years, Kemp will draw more interest if the Dodgers are willing to eat about $30-40 million, Nick Cafardo of The Boston Globe recently reported. However, the Dodgers would want good prospects in return in that case, Cafardo adds.
The Boston Red Sox, for one, have reportedly expressed interest in Kemp and might need a center fielder depending upon how they align things with Jackie Bradley Jr. and Shane Victorino, as well as the potential return or departure of free agent Jacoby Ellsbury. The Seattle Mariners are rumored to be looking to add offense and make a splash, and Kemp would certainly fit both bills.