Andy Reid: "I Don't See Any Flinch in These Guys"
Use your ← → (arrow) keys to browse more stories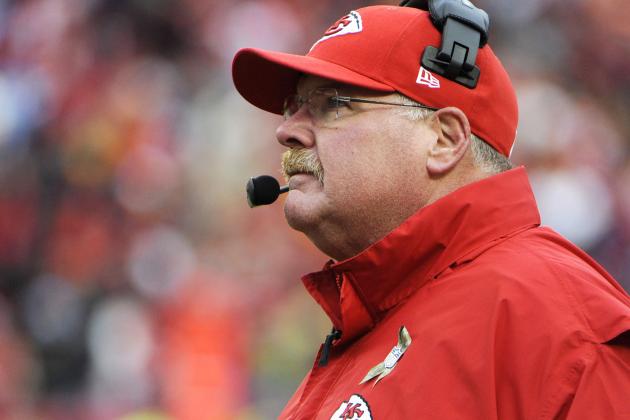 John Rieger-USA TODAY Sports

OPENING STATEMENT: "Branden Albert has a hyperextended knee, a day-to-day situation; we'll just see how he does moving forward here. Anthony Fasano is going through the concussion protocol. He is doing well in that area, but he did have a concussion. He also had a bit of a knee strain, so he's working on that. Then, Justin Houston has the elbow that's subluxed and he is making progress there, most of the swelling is out and he's doing well. Tough game yesterday, obviously. The obvious parts are that they came up with the victory, and they're a good football team. I believe we're a good football team too and so, it's important now, which we do, that we have the players in here today, that they come in and they learn from the things that we did yesterday. There is plenty of stuff to learn from there, there were some good things, but there's plenty of stuff to learn from and that we come out of this as a better football team. Once we're through today, our primary focus is on the Washington Redskins and that's how we're going to approach today and approach the week and we'll go from there." ...