If Arsene Wenger intends to bring Corinthians striker Alexandre Pato to Arsenal, he needs to recognise that he will have to rehabilitate the Brazilian's career almost from scratch.
Arsene Wenger denied holding an interest in the Brazilian striker in today's press conference. However, seasoned observers of Wenger will know that he often deliberately misleads the press when it comes to transfer pursuits.
According to Lancenet journalists Renato Rodrigues and Felipe Bolguese, Arsenal have already made a paltry opening offer of a sum that equates to roughly £7 million.
The English press have subsequently picked up on the story, via The Mirror's Alex Richards, and suggested that this offer may be the first offer in a forthcoming period of negotiation.
If the Lancenet story is true, Arsenal will certainly have to up their offer if they are to get their man. Corinthians spent as much as €12m to secure Pato's signature, and will be keen to recoup that investment.
However, the Gunners' interest would come as something of a surprise.
Pato has hardly set the world alight at Corinthians. In fact, if he's set light to anything, it would appear to be his prospects of making it as a world class striker.
Corinthians have endured a disappointing season, and Pato has been the scapegoat. Back in October he provoked fury among his own supporters when a chipped 'panenka'-style penalty was easily saved, putting Corinthians out of the Copa do Brasil.
Corinthians' purchase of Pato was symbolic. It signalled the Brazilian league's capacity to bring home major stars before their peak expired. However, Pato has looked under-prepared and over the hill. As South American expert Rupert Fryer puts it:
Pato was the €15 million craque brought in to provide the individual they were missing. Thus far, he has failed to live up to the tag.
Both Pato and Corinthians are now keen for a divorce to end this unhappy marriage. It seems Pato is prepared to go just about anywhere to get out: Chinese news outlet Phoenix Sports (Chinese) have even reported that Pato is considering a move to China in a bid to rebuild his career.
A switch to Arsenal would provide an incredible opportunity for a player whose star is rapidly dwindling.
Arsene Wenger has form when it comes to such projects.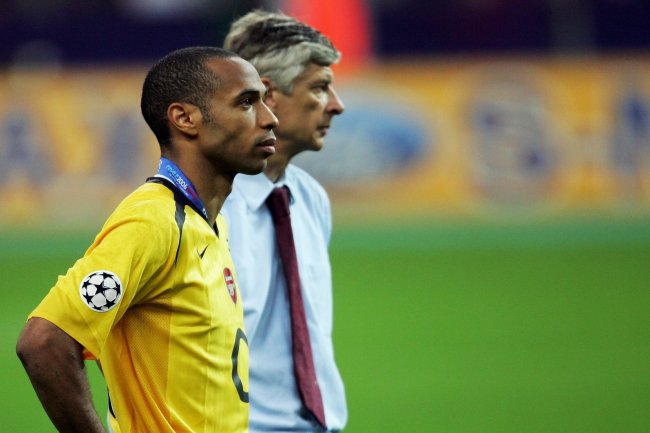 Alex Livesey/Getty Images
Thierry Henry's career was in the doldrums when Wenger plucked him from the Juventus bench. Some medical specialists feared Nwankwo Kanu's heart problems would prematurely end his career when Wenger opted to sign the Nigerian from Inter. Wenger even transformed an overweight, retired Sol Campbell back in to a competent Premier League central defender.
If Wenger believes in the player's talent, he is prepared to put the work in to polish the diamond. There can be little doubt over Pato's pedigree. When in form, he is a sight to behold.
If there is any manager who can perform the alchemy required to turn Pato's career around, it is surely Arsene Wenger.
A move to England could provide Pato with all the motivation he needs, especially with the carrot of a place in the Brazilian World Cup squad dangling ahead of him.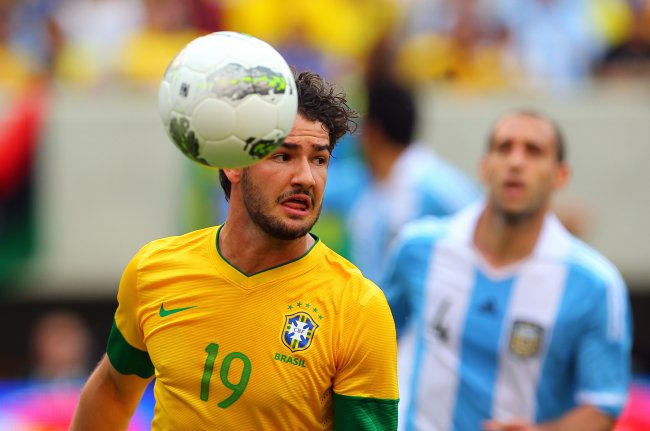 Rich Schultz/Getty Images
The biggest question is whether or not Arsenal can afford to wait for Wenger to rehabilitate Pato. The Gunners are in the midst of a title challenge, and need someone who can hit the ground running.
Wenger would doubtless enjoy the challenge of coaxing the best out of the Brazilian, but at this crucial stage in the team's development, it might just be too big a gamble.
James McNicholas is Bleacher Report's lead Arsenal correspondent and will be following the club from a London base throughout the 2013/14 season. Follow him on Twitter here.